Obama-era regulation approved in court, despite 2-year delay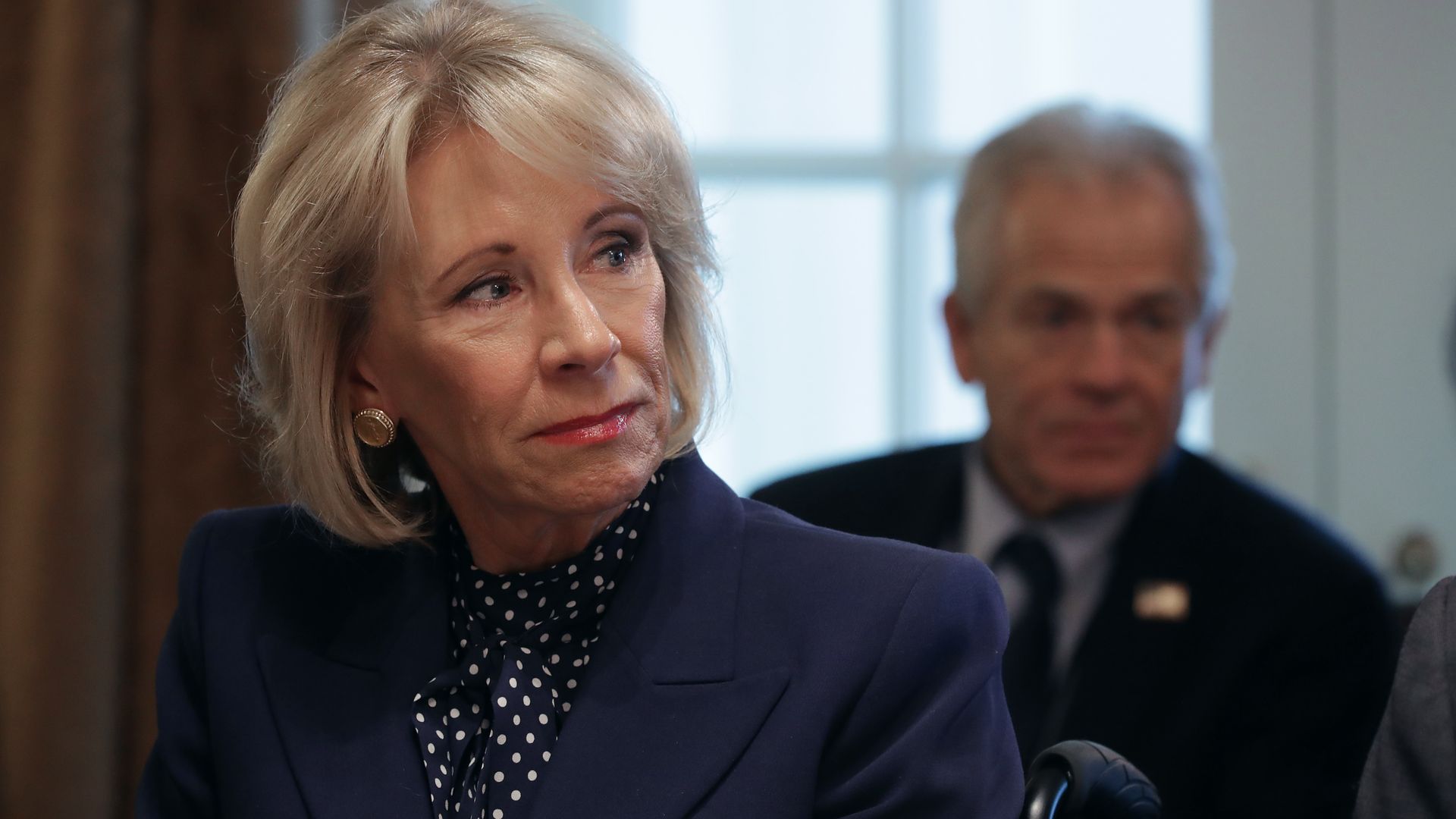 An Obama-era regulation — aiming to prevent children of color from being unfairly disciplined and sent to special education classrooms at higher rates than other students — will go into effect immediately, per a federal court ruling issued this week in defiance of Education Secretary Betsy DeVos.
The backdrop: DeVos delayed this regulation for 2 years, per the Washington Post. The regulation, which moved forward after a lawsuit was filed by the Council of Parent Attorneys and Advocates, changes how states implement the Individuals with Disabilities Education Act and requires that states develop plans to prevent students of color from being disproportionately targeted or over-represented in special education programs.
Go deeper: Another lawsuit-driven Obama-era rule delayed by Betsy DeVos
Go deeper