U.S. women's soccer team files gender discrimination lawsuit vs. U.S. soccer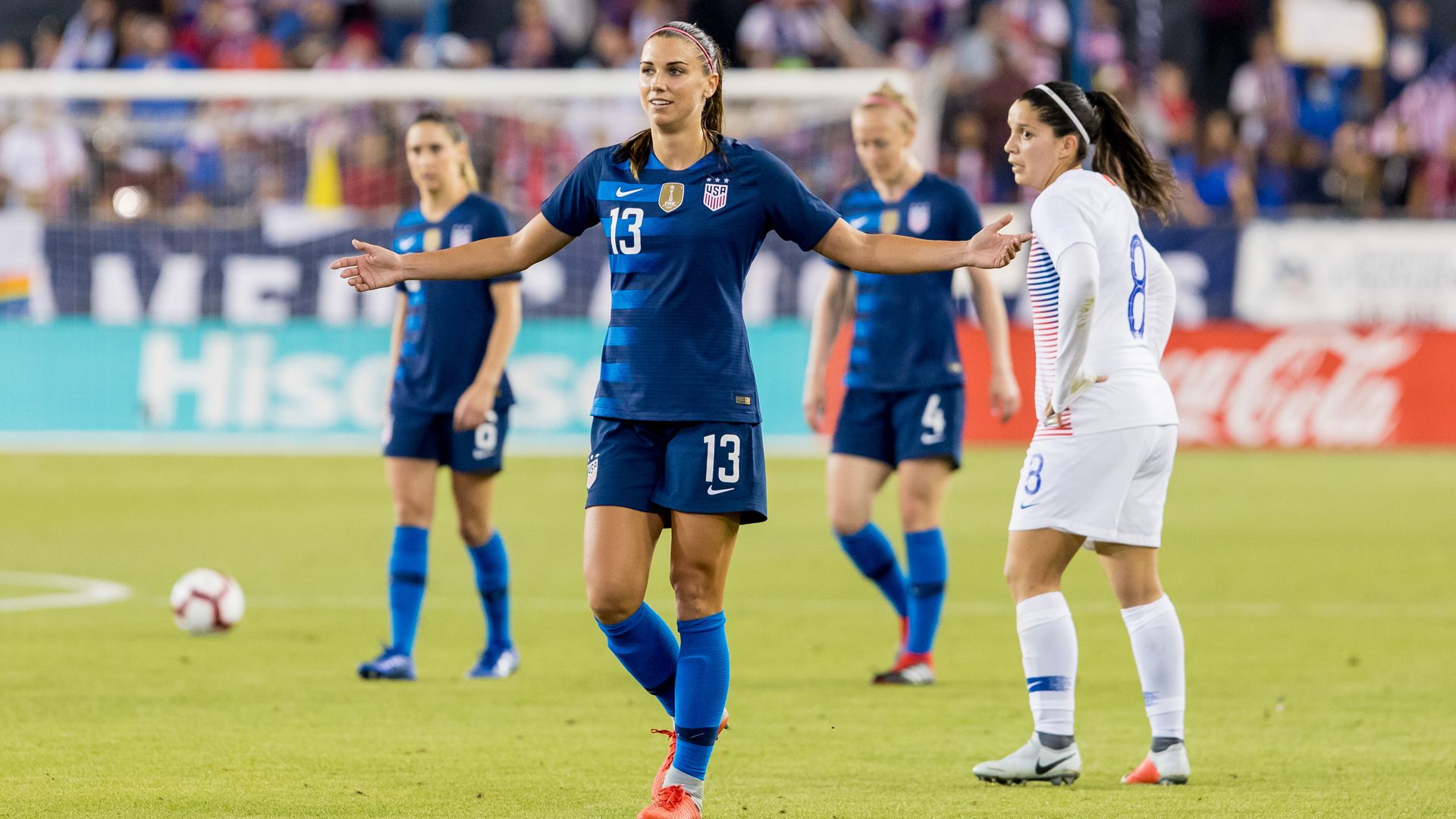 The entire U.S. women's national soccer team accused the United States Soccer Federation of "institutionalized gender discrimination" in a lawsuit filed Friday, on International Women's Day, the New York Times reports.
The big picture: The world champion team started a public fight for equal pay in 2016, prompting women's teams in other sports to ask for their advice on bargaining for workplace benefits like maternity leave. When 5 players on the U.S. team filed the 2016 lawsuit to the Equal Employment Opportunity Commission, they said they earned only 40% compared to players on the men's national team — despite winning multiple FIFA World Cups.
Go deeper