Elizabeth Warren proposes Big Tech breakup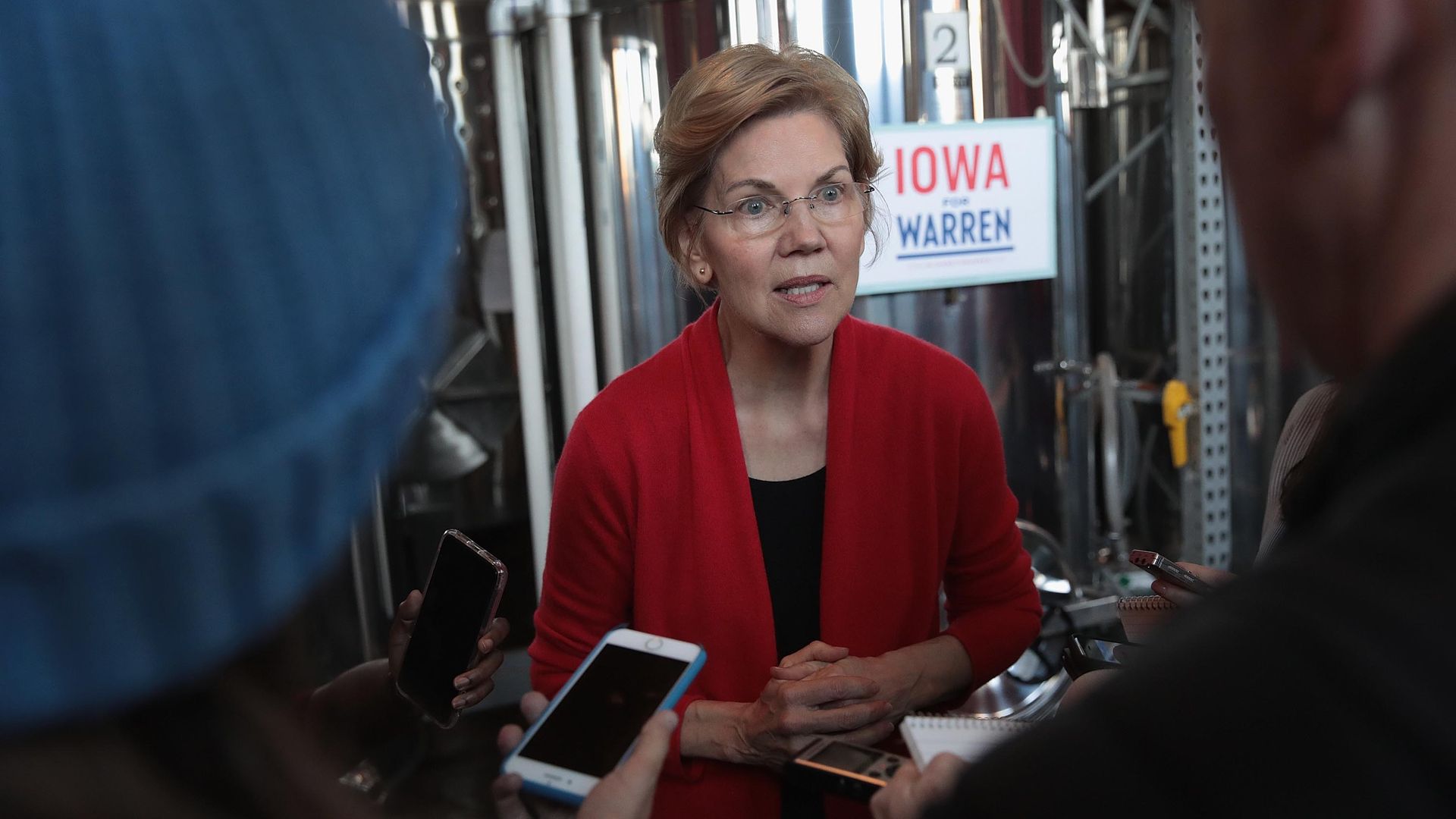 Democratic presidential candidate Sen. Elizabeth Warren said Friday that she would take steps to break apart Google, Facebook and Amazon if elected.
Why it matters: It's the most significant tech policy idea proposed on the presidential campaign trail so far, and in keeping with a moment where policymakers of both parties have grown skeptical of the power of big web platforms.
Details: The Massachusetts senator's plan involves two key steps.
Get legislation passed making it illegal for companies with over $25 billion in worldwide revenue to act as both operators and users of a platform.
Amazon, for example, couldn't sell its private-label products — like AmazonBasics batteries — that compete with third-party merchants on its Marketplace platform. Aspects of Google's ad and search platforms would be split apart, too, she said in a post.
Install regulators willing to go back and break up already-closed mergers.
On the list: Amazon's purchases of Whole Foods and Zappos. Google's purchases of ad product DoubleClick, Waze and Nest. Facebook's acquisitions of WhatsApp and Instagram.
Yes, but: Even if elected, nothing's a sure thing. A President Warren couldn't take these steps without some level of congressional support, since one of her proposals requires passing a law and major antitrust regulators require Senate confirmation.
The big picture: This proposal is a boon for a growing anti-monopoly movement that critics have derisively called "hipster antitrust."
Scholars in its ranks say that American competition enforcement has failed and that corporate consolidation has played a role in many societal problems.
Go deeper