Startup founders want control but few spring for dual-class stock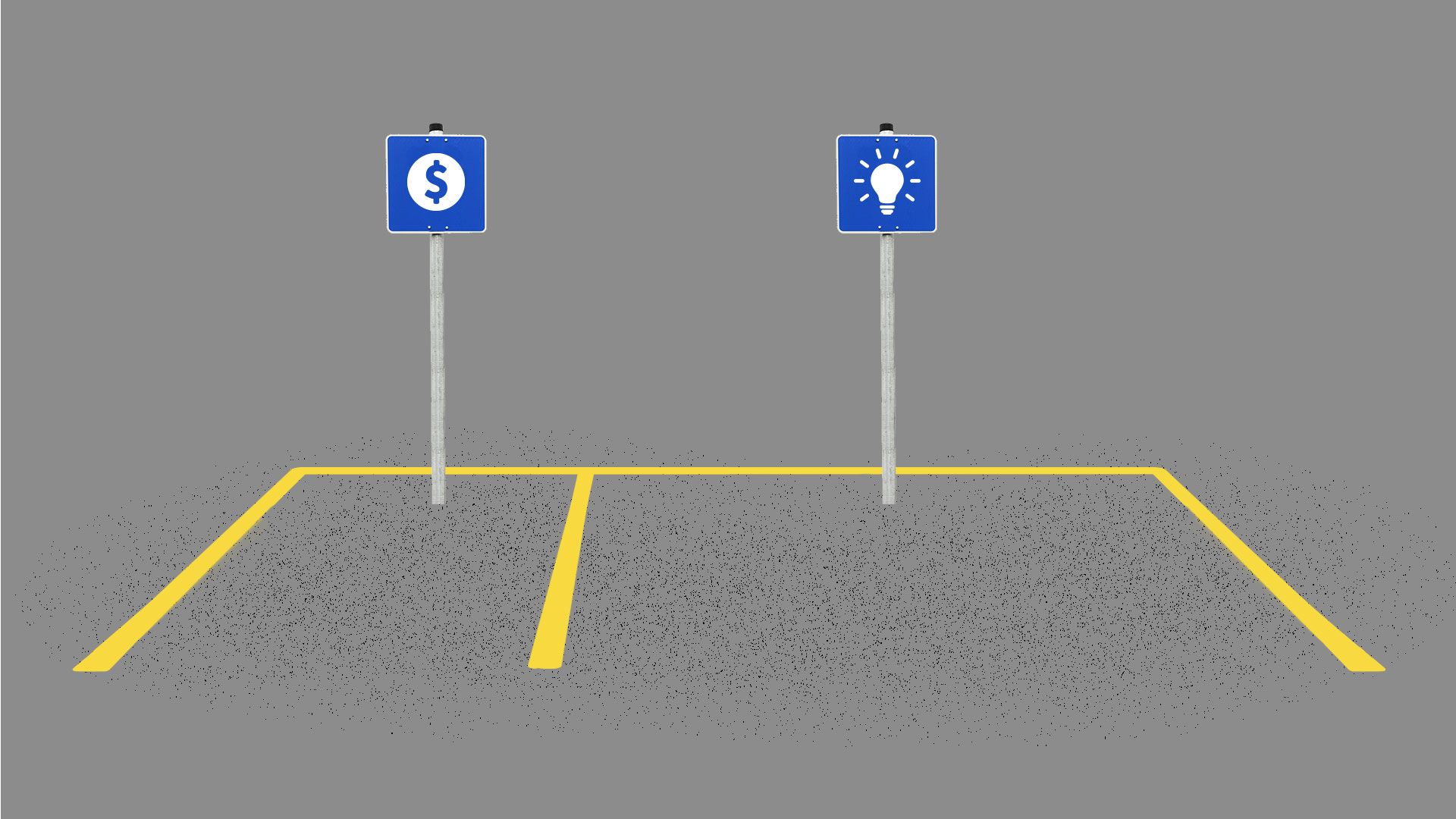 Since Google's IPO in 2004, some Silicon Valley entrepreneurs have sought ways to retain control of their companies via dual-class stock with super-voting rights, including at the earliest stages of startups.
Yes, but: It's still only found in a minority of startups, and founders often end up using alternative routes to retain control. Super-voting stock, several lawyers tell Axios, is most useful once a company is public.
The goals of special structures likes dual-class stock fall into two buckets, says startup attorney Jared Verzello.
Economic: Alternative structures like "FF preferred" stock or setting up two classes with different liquidation preferences can help with taxes (capital gains instead of income), or in cases where founders put in significantly different assets into the business.
Control: Founders often look to these legal tools to make sure they retain control of their companies even as they sell off more and more of their business to investors.
Private vs. public: While public company founders turn to dual-class stock that gives control of their company and their own continued employment, other legal tools can arguably be more effective.
"If you're trying to maintain control, pay very close attention to your board composition," says Atrium's Verzello. "Board dynamics are misunderstood by early stage founders."
Founders' biggest bargaining chip will always hinge on how successful their company has become."If you're seeing success, whatever that means, you'll have leverage to negotiate and you can retain," says Goodwin's Joshua Cook.
Most notably: Dual-class stock structure often get ripped out during a startup's first (or second) institutional financing round. Other provisions like board seats "are much easier to justify in your VC term sheet negotiations because you're not just asking for blanket voting rights," says Grellas Shah partner Mital Makadia.
Despite being increasingly popular among tech companies going public — ride-hailing company Lyft disclosed a dual-class stock structure in its IPO filing — these still remain rare among early-stage startups.
Only 10% of Atrium's startup clients choose some form of special stock structure. Makadia says that only about 20% of her clients have dual-class stock structures, typically putting in about 10% of their stock into a super-voting class.
Still, some early-stage startup founders do opt for one of these alternative structures.
One founder of a consumer mobile app says he went with a two classes of common stock with equal voting rights as an early precaution, and as a bargaining chip he can give up in his next funding round with VCs.
"When I raise money, my question to VCs is 'how are you gonna screw me?' he says, admitting his decision stems from a lack of trust that investors' incentives will be in line with his own.
Go deeper