Chelsea Manning jailed for refusing to testify on WikiLeaks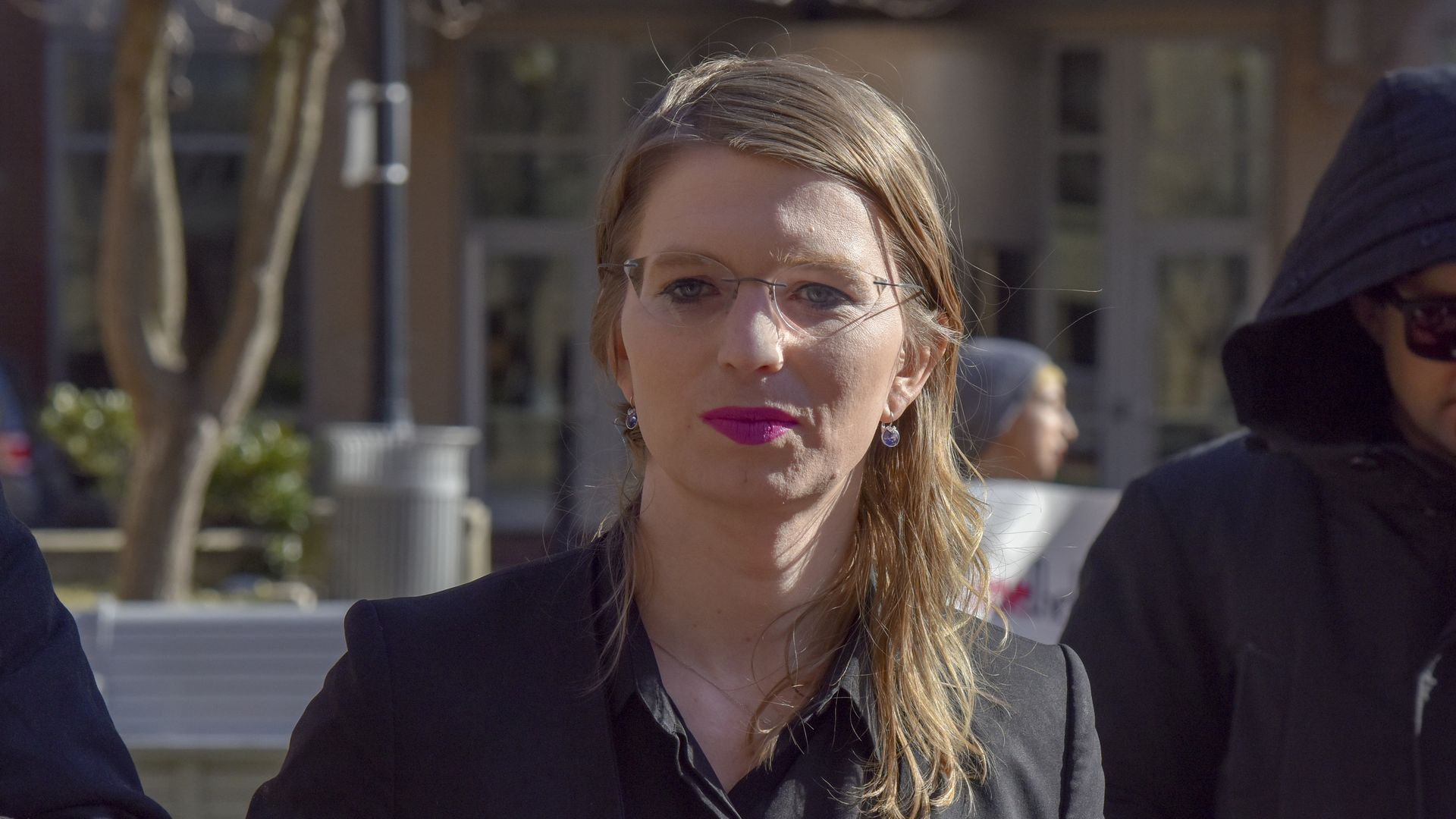 Former Army intelligence analyst Chelsea Manning has been found in contempt of court and jailed for refusing to testify before a secret federal grand jury.
Driving the news: The judge Manning faced Friday declined her original request to quash the subpoena, per the Washington Post. Manning was subpoenaed to testify for an apparent federal probe into WikiLeaks and its embattled founder Julian Assange, who has reportedly been charged under seal. Assange has been living at the Ecuadorean Embassy in London to avoid arrest.
Go deeper