Leaked documents reveal government database of activists, journalists linked to migrant caravan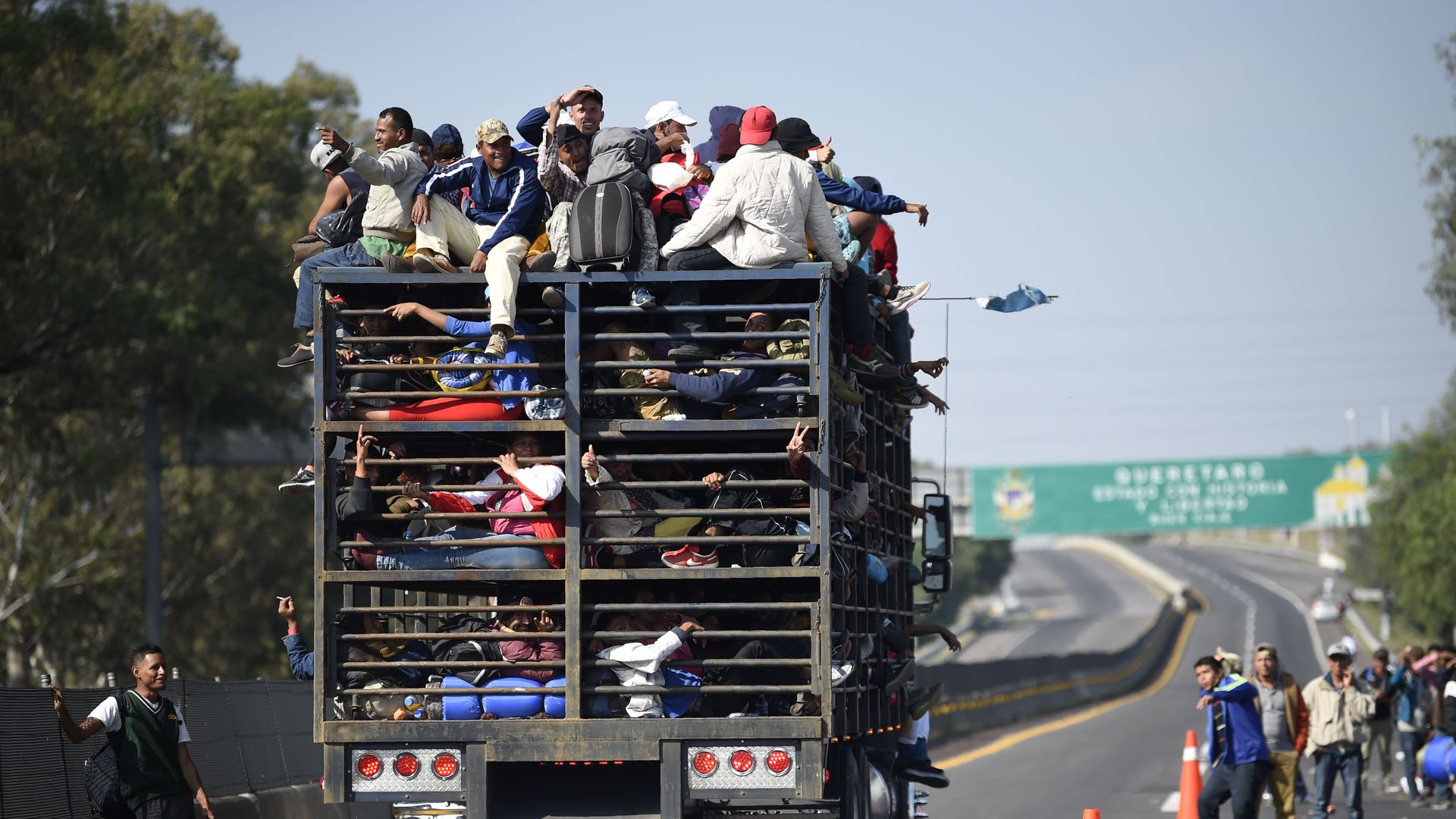 The U.S. government created an undisclosed catalogue listing activists and journalists connected to the migrant caravan that made its way to the U.S. from Central America in late 2018, according to documents obtained by San Diego's NBC 7.
Details: The files — which were leaked by an anonymous Homeland Security source — list 10 journalists, a U.S. attorney and 47 others and was used by Customs and Border Protection, Immigration and Customs Enforcement, Border Patrol, Homeland Security and the Federal Bureau of Investigations, according to NBC7.
In the months following the migrant caravan's arrival at the Ysidro Port of Entry, reporters, lawyers and immigration advocates claimed they were targets of concentrated security inquiries.
Per the documents, 3 photojournalists were kept from entering Mexico to work.
One photojournalist claimed she was pulled into secondary screenings 3 times and questioned about what she observed during her time in Tijuana.
"The document appears to prove what we have assumed for some time, which is that we are on a law enforcement list designed to retaliate against human rights defenders who work with asylum seekers and who are critical of CBP practices that violate the rights of asylum seekers,"
— Nicole Ramos, the refugee director and attorney for a law center for migrants and refugees in Tijuana, told NBC 7 by email
According to the documents, profiles were created for each of the targets including photos and personal information, as well as their suspected role in association to the migrant caravan. Some of the targets were flagged and others had "Xs" over their photos, signifying they had been arrested, held in questioning or detained.
What they're saying: "Criminal events, such as the breach of the border wall in San Diego, involving assaults on law enforcement and a risk to public safety, are routinely monitored and investigated by authorities," a Customs and Border Protection spokesperson told NBC 7.
Go deeper