Bird rolls out scooter franchises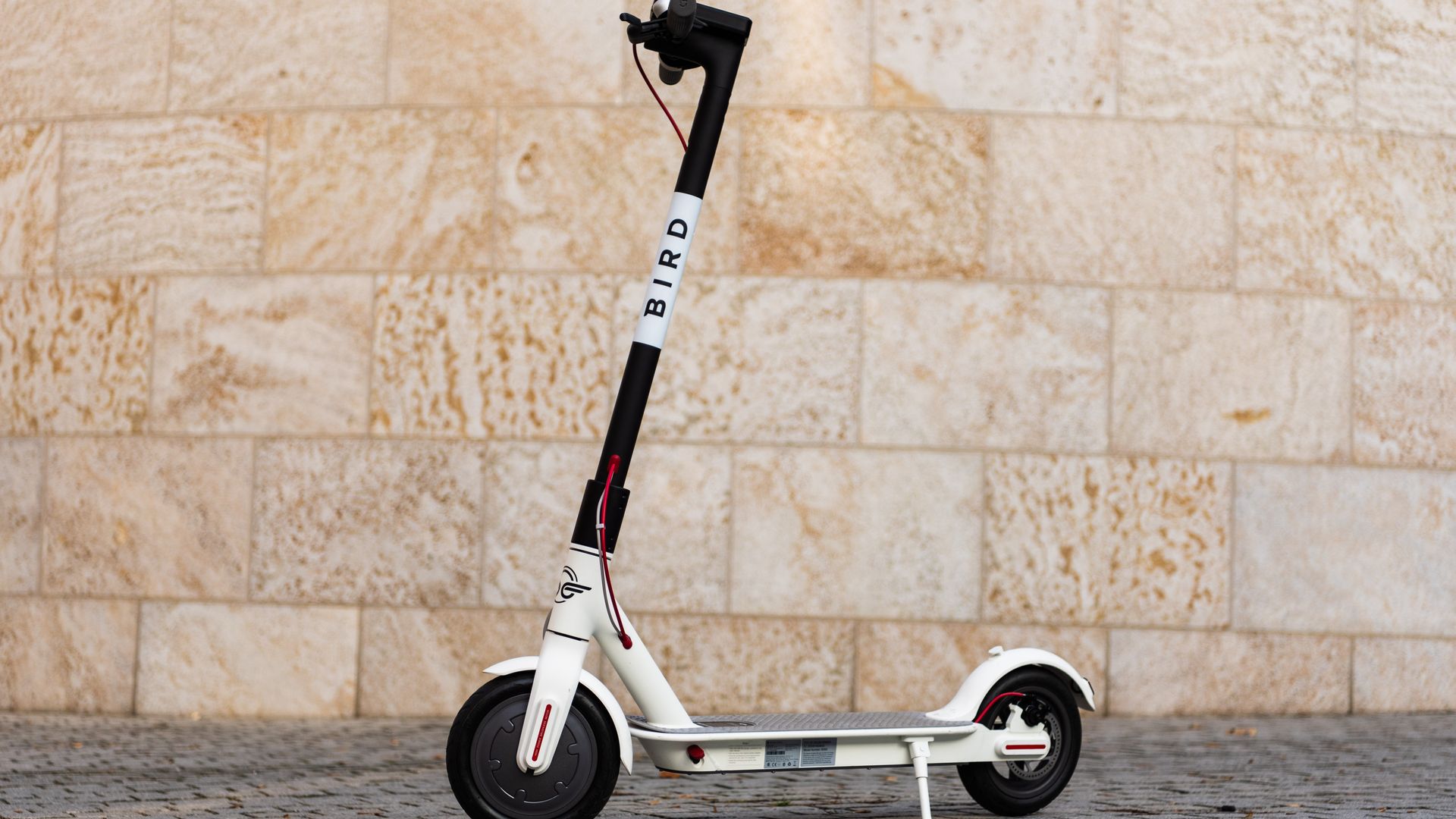 Scooter company Bird is finally rolling out its franchise program, first announced last fall, through which it will provide select entrepreneurs with scooters and software for them to operate local scooter rental services.
The big picture: This could be a clever way for the company to outsource some of its growth into new markets. But it will also be interesting to see whether it'll be a healthy business.
Although Bird founder and CEO Travis VanderZanden tells Axios that the franchise model will be "economically good," the company and rival Lime have reportedly been burning a lot of cash and are raising more.
How it works: Entrepreneurs will purchase scooters through Bird at cost (meaning they'll pay whatever Bird pays to its manufacturers, roughly $500 a piece), and will have free access to it software technologies, including its mobile apps, and management software on the back end for free.
In some cases, these local fleets will sport Bird's brand. In others, they'll have custom brands that will be marked as "powered by Bird."
The only fee they'll pay Bird is a 20% revenue cut from rides, and they will be responsible for other expenses like charging and repairing the scooters.
Bird will work with only one fleet operator per city, though it won't require them to sign exclusivity deals. Ideally, Bird hopes it will provide such a great product and service that such entrepreneurs will be happy and won't want to work with competitors should that become an option.
The first such fleet will debut in Auckland, New Zealand, and more will roll out there, as well as in Canada and Latin America.
Go deeper