Trump nominates Jessie Liu for Justice Dept.'s No. 3 spot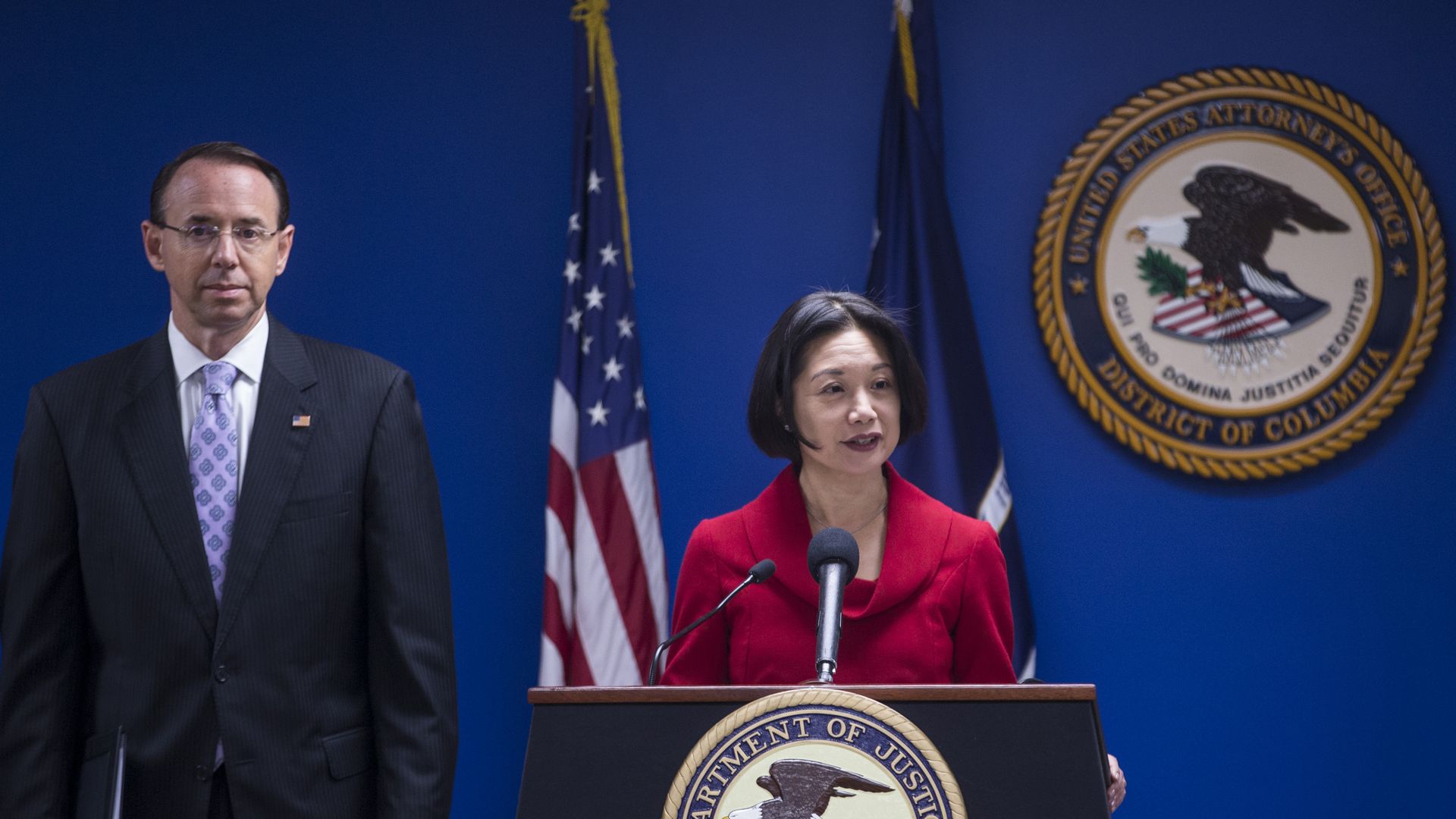 President Trump will nominate Jessie Liu — who currently serves as the U.S. attorney for the District of Columbia — to be associate attorney general at the Justice Department, the White House announced Tuesday evening.
Details: If confirmed by the Senate, Liu would become the Justice Department's No. 3 official and oversee the agency's civil litigation, including antitrust and civil rights matters. She previously worked the Justice Department during George W. Bush's administration. Following Rachel Brand's resignation last February, this position has gone unfilled. In a separate statement, Attorney General William Barr said he recommended Liu's nomination.
Go deeper