Michael Bloomberg tackles climate change instead of 2020 presidency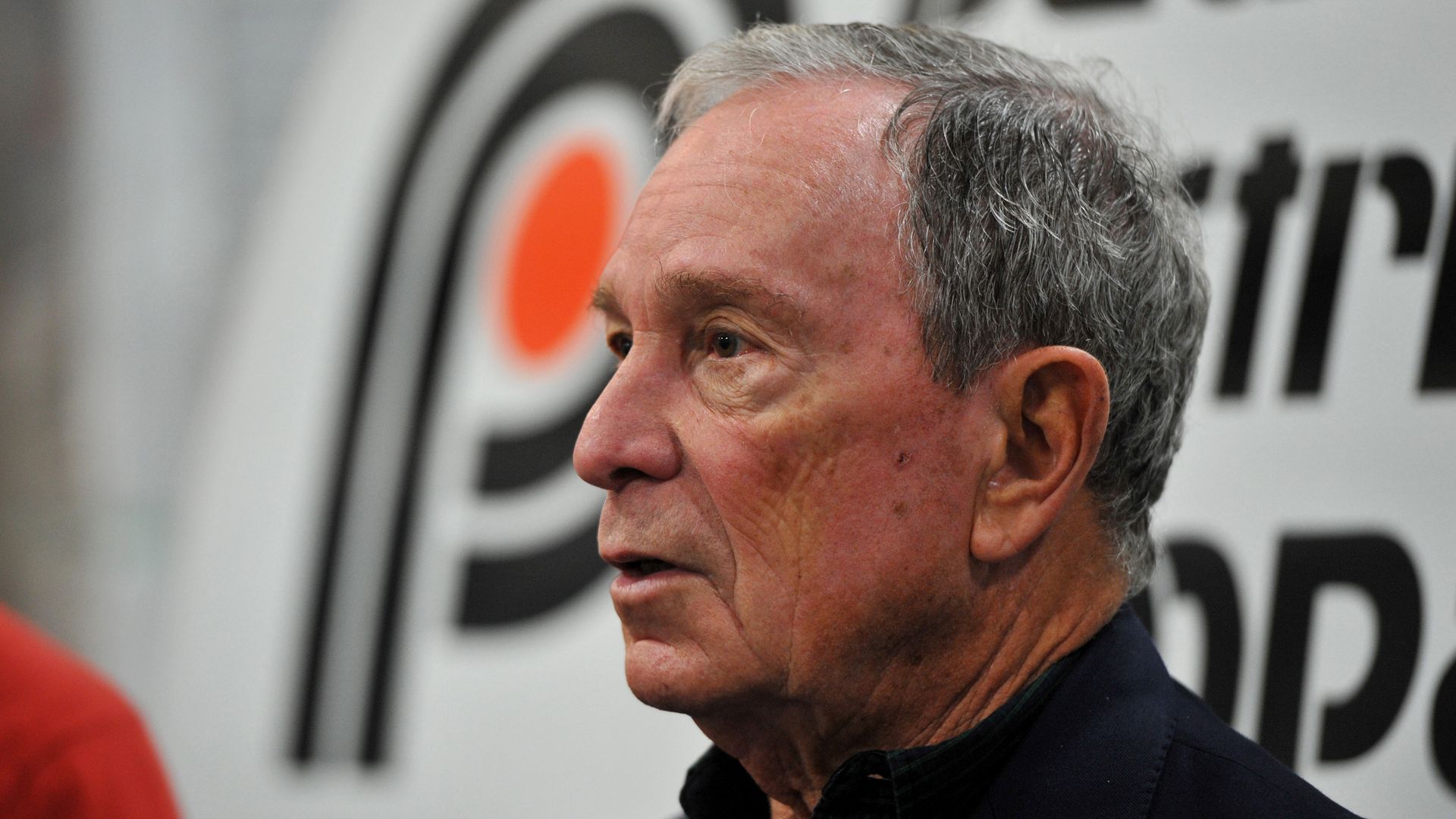 You may have read by now that Michael Bloomberg isn't running for president, but I'm more interested in something he is doing: expanding his climate campaign to fight oil-and-gas.
Where it stands: The billionaire activist announced something called the "Beyond Carbon" campaign yesterday. It's an expansion of his longstanding work with the Sierra Club to shut down coal plants via an effort called "Beyond Coal," a campaign that will also continue.
What's next: Bloomberg didn't offer details beyond calling it a "grassroots effort to begin moving America as quickly as possible away from oil and gas and toward a 100 percent clean energy economy."
His aides declined to provide more, though a spokesperson told Axios that the Sierra Club will "remain an important partner along with others."
Quick take: On its face, this is a more complicated undertaking. While "Beyond Coal" has helped to retire coal plants, that advocacy effort basically swims with the current.
That's because cheap natural gas, the rise of renewables, regulations and other forces have all been shoving coal aside in power markets.
But, but, but: The oil-and-gas industry is bigger than coal and has deeper pockets. And trying to get "beyond" those fuels is trickier.
Take oil in transportation, for example. Electric vehicles are a tiny (though fast-growing) fraction of the car market, and it's even harder to wring oil from other forms of transportation, like heavy trucking, shipping, planes.
I'll be curious to see this campaign unfold.
Go deeper