Exxon and Chevron go big on shale in the Permian Basin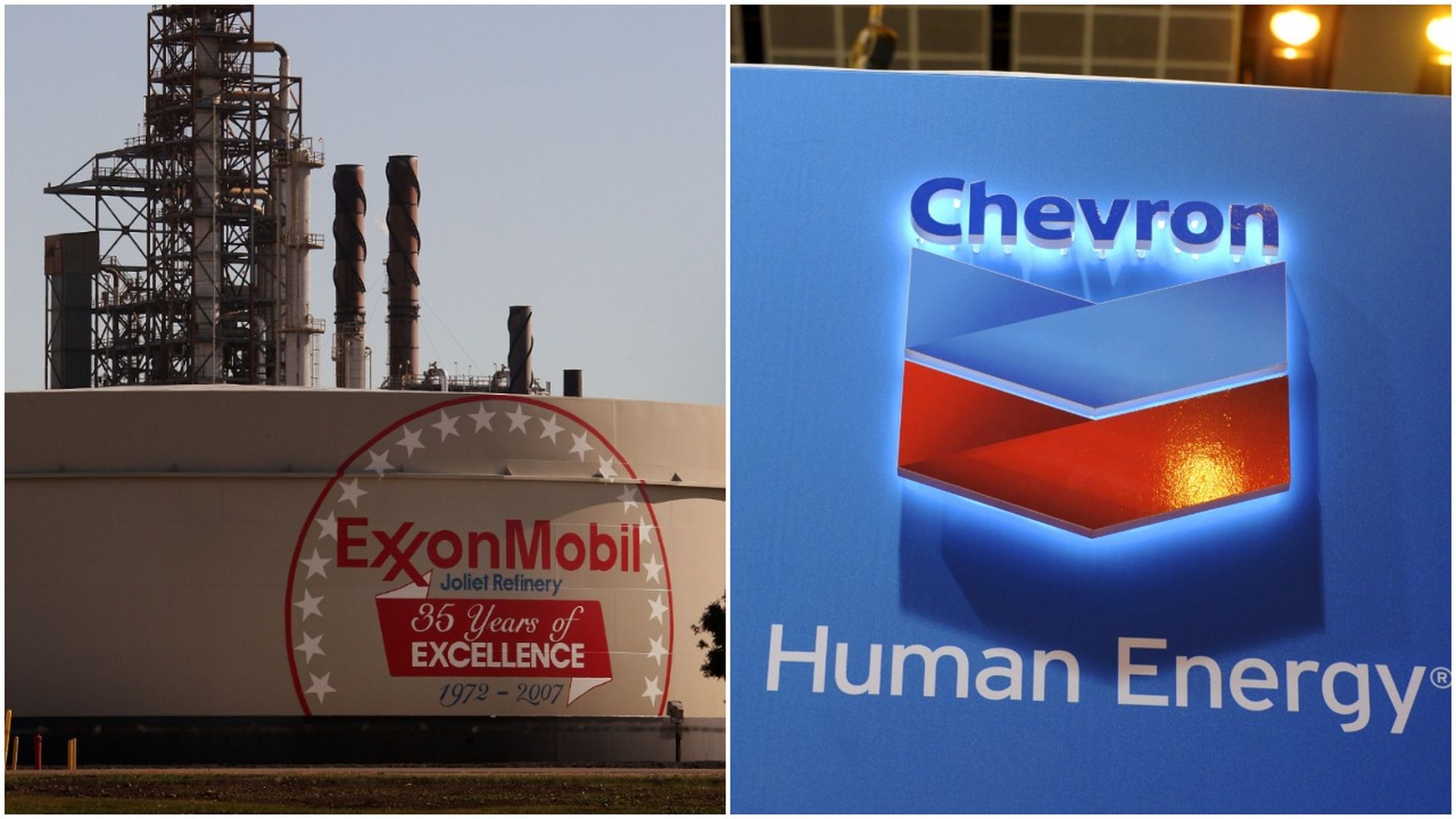 Chevron and ExxonMobil are both going very big on U.S. shale.
By the numbers: Exxon said yesterday that it plans to increase production by 80% to over 1 million barrels per day of oil equivalent in the Permian Basin by as soon as 2024. That news arrived just after Chevron, the second-largest U.S.-based major, said it's planning Permian production of 900,000 barrels per day of oil-equivalent by 2023. That's more than double current levels, per an investor presentation.
Why it matters: I'm hardly the first person to point out any of this, but the plans are a stark sign of how the world's biggest players are throwing their weight around in a region first developed by smaller, independent companies.
"The two Big Oil giants are advantaged because of their scale with large acreage positions, greater access to pipelines and guaranteed sales to their own refineries along the Texas Gulf Coast," Houston Chronicle notes.
The intrigue: It also makes things even more complicated for OPEC.
The Financial Times' Ed Crooks points out, "The ambitious expansion plans also lay down a marker for Opec, the oil producers' cartel, that competition from US shale, which has put downward pressure on prices and transformed global crude markets over the past decade, can be expected to continue well into the 2020s."
Jason Bordoff, who heads a Columbia University energy think tank, tells Bloomberg that the Permian is "challenging OPEC's ability to prop up prices while retaining market share."
Go deeper