European Parliament elections could pave way for end of euro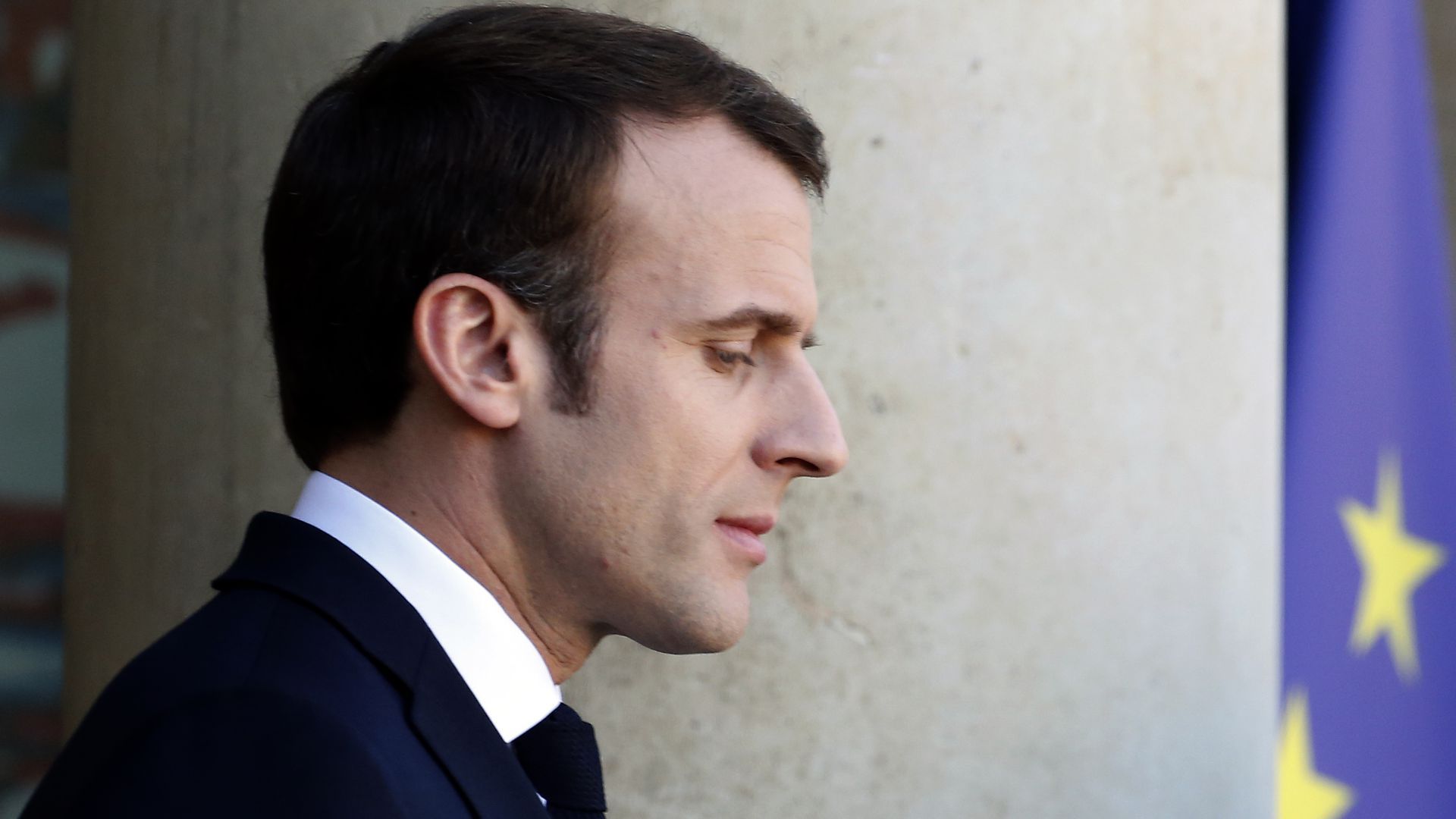 The European experiment is in trouble ahead of the largely ignored European Parliament elections in May.
Driving the news: French President Emmanuel Macron on Monday placed an op-ed in newspapers around the continent — in all 28 eurozone countries — warning of the "trap" that could destroy the EU.
"Never since the second world war has Europe been so essential. Yet never has Europe been in such danger," Macron writes.
Details: The every-five-years elections select lawmakers for the body, which shares power over the EU budget and legislation, and makes sure other EU institutions are working democratically.
It's a largely ceremonial body whose elections draw diminishing voter turnout (sinking to around 45% in 2014), but the elections have already shown their importance, Markus Schomer, chief economist at PineBridge Investments, tells Axios.
"Brexit showed us that they can be very, very consequential and we overlooked it then, didn't we?"
Flashback: In the 2014 European elections the right-wing U.K. Independence Party triumphed over the reigning right-of-center Conservatives, leading the Conservatives to promise a referendum on leaving the EU if they were re-elected.
The next domino in the euro's fall could be France, Schomer says.
"We're living in a world where there are a lot of angry people everywhere. My worry is something could happen in these elections again that lights the fuse for another Brexit-like event a few years from now."
A triumph by France's far right and "I think they'll blow up the euro," Schomer says, "and of course blowing up the euro will be a 2008-style financial crisis."
The big picture: This is all happening as the eurozone barrels towards economic growth crisis.
The IMF revised down its forecast for growth to 1.6% in January, but Mohamed El-Erian, chief economic adviser for Allianz SE, said on Monday that such an estimate is actually too optimistic.
He expects the eurozone will struggle to deliver even 1% GDP growth this year and calls the slowdown the biggest risk to the market.
Worse still, El-Erian tells Reuters the European Central Bank has limited tools at its disposal to respond to economic weakness and European governments are not prepared to respond with spending.
Macron's op-ed seems to confirm the gravity of the situation:
"Citizens of Europe, if I am taking the liberty of addressing you directly, it is not only in the name of the history and values that unite us, but because time is of the essence."
Go deeper