Closing the gender phone gap is a $700 billion idea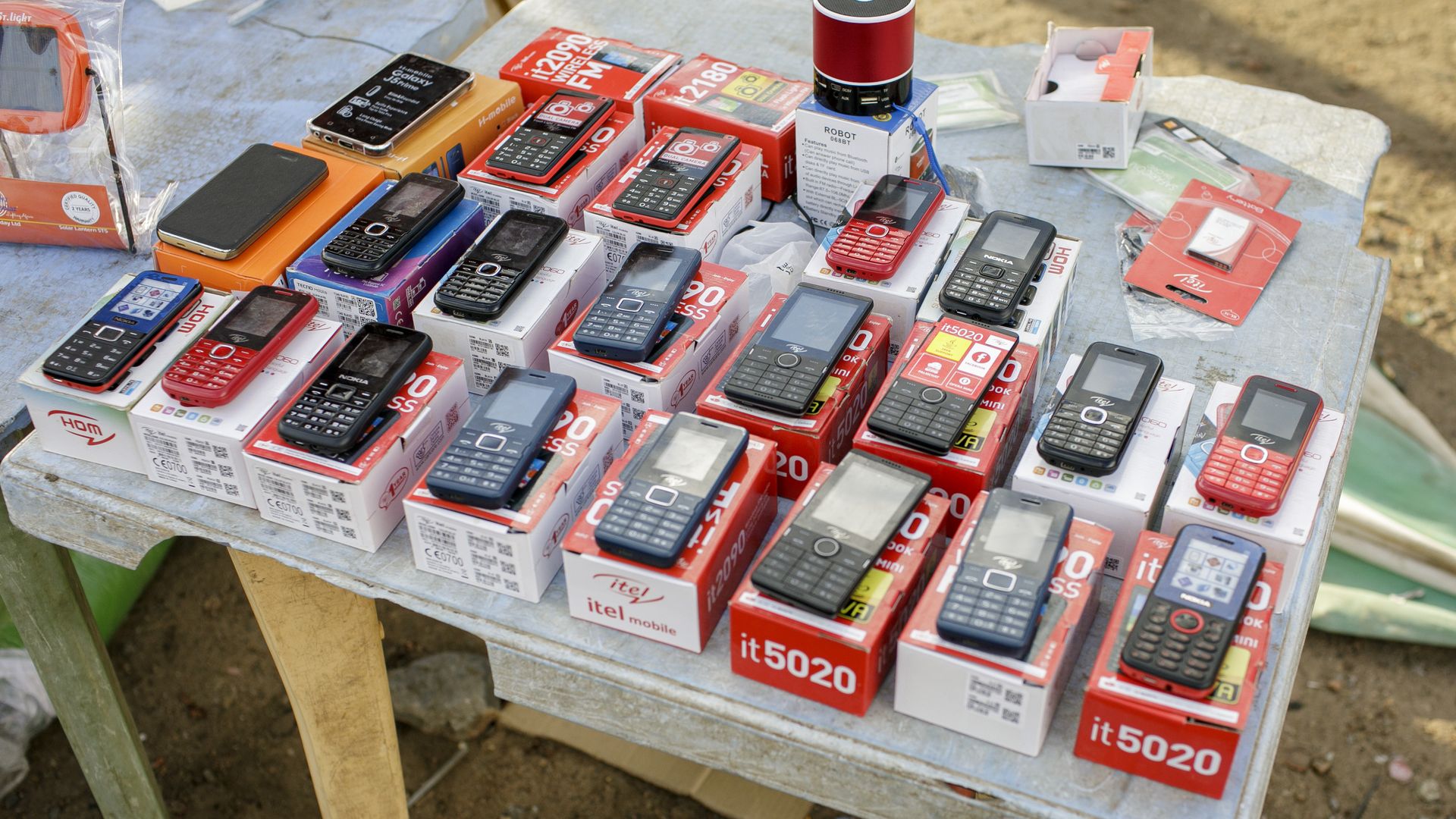 Cell phone ownership growth in recent years has been driven by emerging, or developing, countries, where companies have connected 700 million new subscribers since 2014.
The big picture: But cell phone operators could add an additional $140 billion in new revenue by closing the female phone ownership gap. Further, the countries could add $700 billion over the next 5 years to their collective GDP by getting women connected, the study finds.
According to a new study from cell phone industry group GSMA:
In emerging countries, 15% of adults still do not own a mobile phone and 45% do not use mobile internet. These individuals are also predominantly female.
Currently, 1.7 billion women own a cell phone in emerging countries and more than 1 billion use mobile internet. Still, their rate of adoption lags behind men's.
48% of women in these countries now use mobile internet.
However, women in low- and middle-income countries are 10% less likely than men to own a mobile phone, which translates into 197 million fewer women than men owning one.
313 million fewer women than men use mobile internet, representing a gender gap of 23%.
As mobile subscriber growth slows, the gender gap in mobile ownership is not closing.
What they're saying: "The key to any of this however, is removing current barriers — including affordability and literacy rates — to mobile ownership among women," GSMA writes in the study. "Given enduring cultural realities in some of these countries, women are less likely to earn money and receive high level education compared to men."
Go deeper