Planned Parenthood sues to block Trump's abortion rule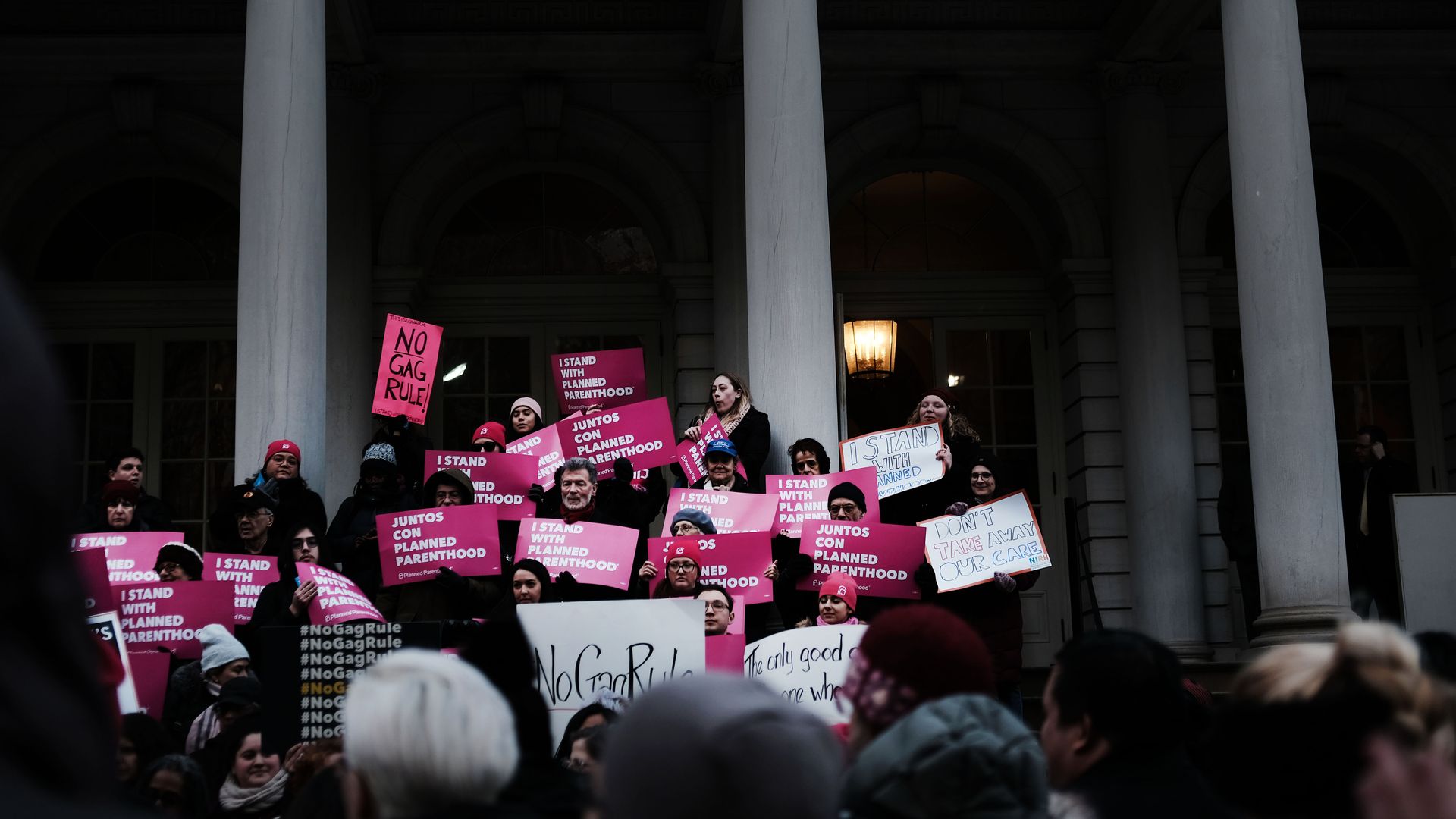 The American Medical Association and Planned Parenthood filed a federal lawsuit Tuesday challenging a new rule announced by the Department of Health and Human Services, which bars family planning clinics funded by the federal Title X program from making abortion referrals, reports the AP.
The big picture: This action follows a similar lawsuit that California Attorney General Xavier Becerra filed on Monday. The state wants an injunction to prevent the rule from taking effect on May 3 while the case plays out in court. Organizations that receive money through Title X, which serves about 4 million people annually, can still perform abortions, but must do so in separate facilities. Critics argue this will indirectly defund Planned Parenthood, which provides general health care and STD treatment in addition to abortion services.
Go deeper: Trump's Golden State bad blood
Go deeper