Elon Musk says Tesla will unveil Model Y crossover SUV on March 14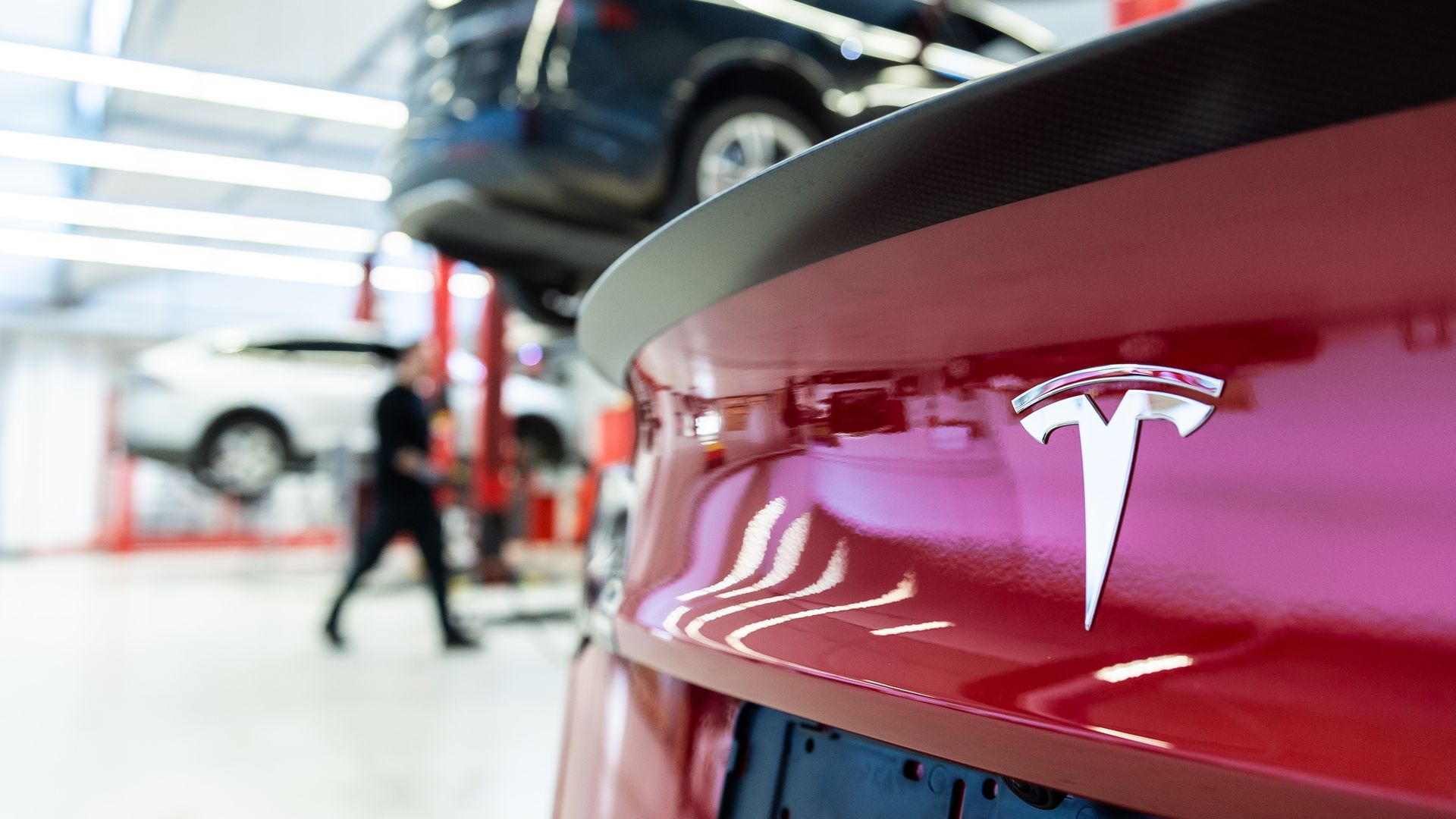 Tesla CEO Elon Musk tweeted Sunday that the company will unveil its Model Y crossover SUV on March 14 at L.A. Design Studio, and that it would "cost about 10% more [than the Model 3] & have slightly less range for same battery."
The big picture: The announcement comes less than a week after Tesla said its long-awaited $35,000 Model 3 is available to order online. Musk said detailed specifications, price points and test rides will be available at the unveiling next week.
Why it matters, via Axios' Joann Muller: The Model Y would enter one of the most competitive segments in the market — compact crossover utilities. Musk implausibly aims to build one million copies at a yet-to-be-announced factory. That's more than Ford's wildly popular F-Series pickup, which isn't likely to be dethroned as America's best-selling vehicle anytime soon.
But the excitement over Tesla's next model would surely help distract away from the company's profit struggles.
Go deeper: How Tesla lost its minotaur soul
Go deeper