Lawmakers clash after W. Va. statehouse display featured 9/11 image with Ilhan Omar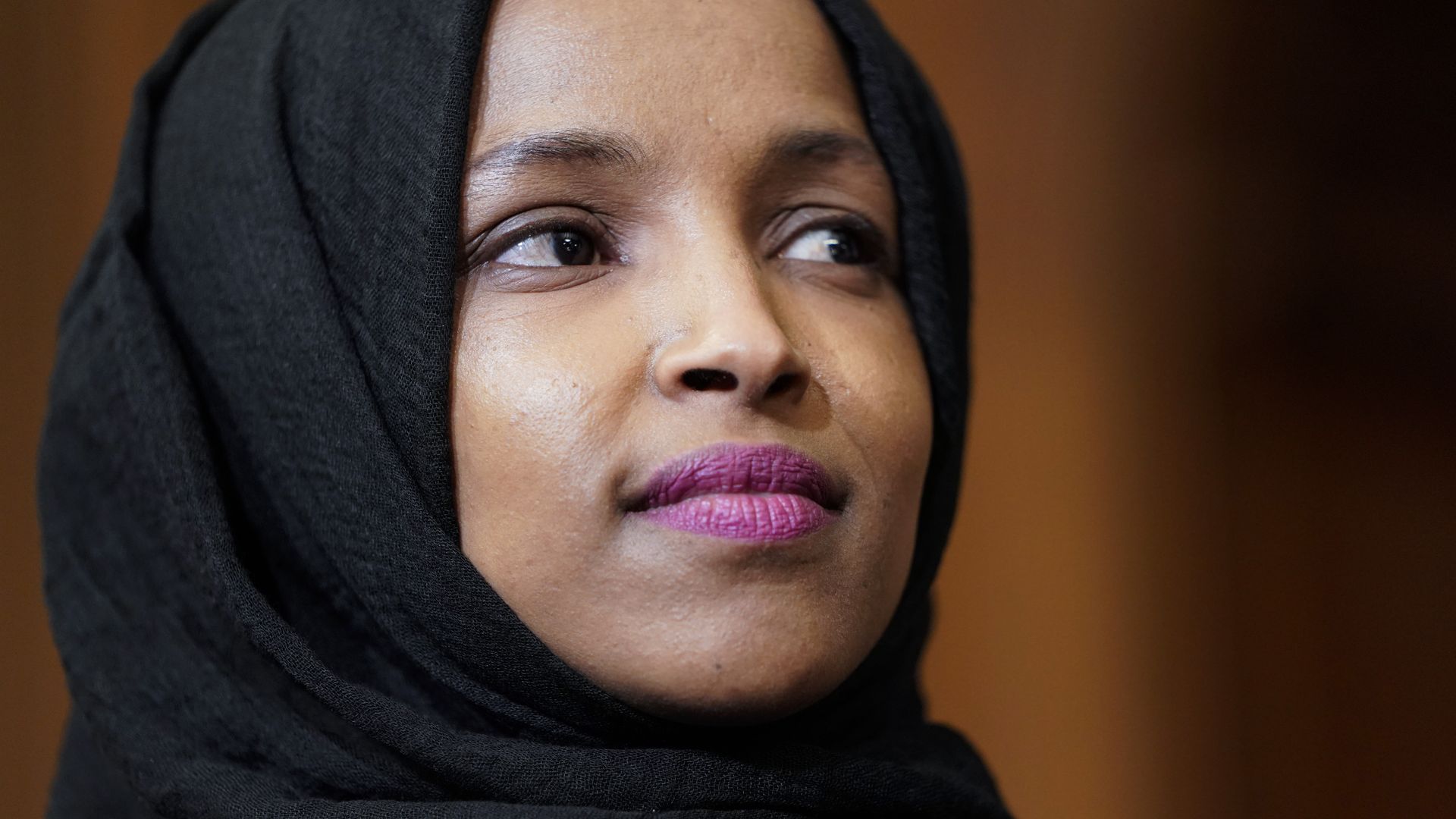 Fiery confrontations erupted in the West Virginia statehouse on Friday after the state Republican Party reportedly assembled an "anti-Muslim" display as part of the inaugural WVGOP Day, featuring a photo of freshman Democratic Rep. Ilhan Omar with a Sept. 11 image, per NBC News.
Details: Omar recently came under fire for her critical remarks perceived as "anti-Semitic," which, she contended, diverted attention from a rational debate on Israel. West Virginia House Speaker Roger Hanshaw said his office will investigate the events, adding that an unidentified staffer was injured during Friday's dispute. "We have allowed national level politics to become a cancer on our state ... to invade our chamber in a way that makes me ashamed," Hanshaw said.
Go deeper