What we're driving: Buick Regal TourX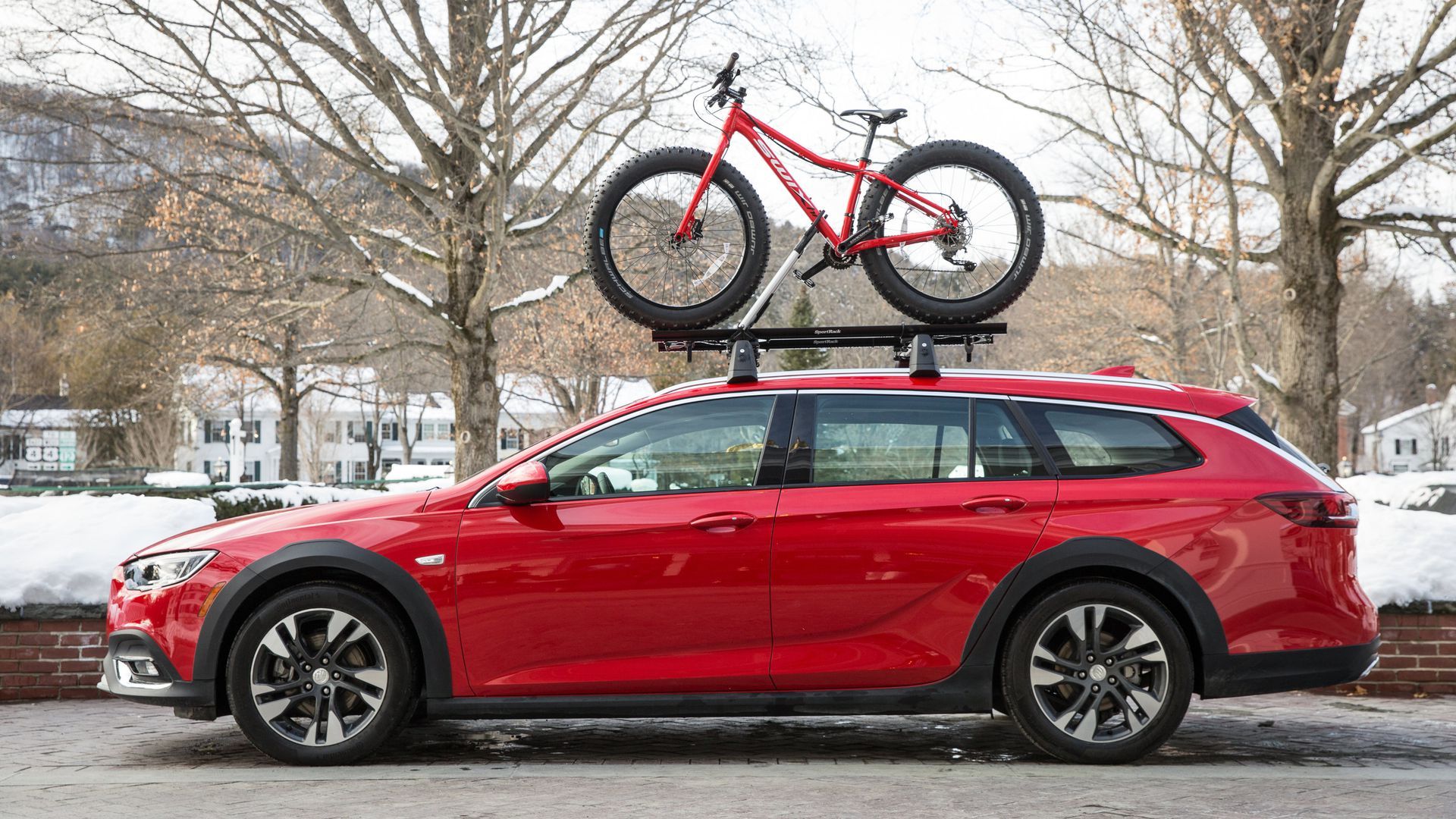 This week I'm driving a handsome station wagon, the Buick Regal TourX, which, if I had to guess, probably won't be around for long. And that's too bad, because it's a very nice car.
The big picture: Sedans don't sell any more in the U.S., and station wagons haven't for decades — not since the Buick Roadmaster, popular in the 1940s and 50s. They've all been displaced by SUVs and crossovers.
Maybe that's why I like the TourX so much. It's different.
Long and sleek, its proportions are much different from the generic crossovers you see everywhere today.
Deep down, it's a European wagon, sold overseas as the Opel Insignia Sports Tourer.
Still, Buick has positioned it as a sports crossover, competing with models like the Audi A4 allroad, Volvo V60 Cross Country and BMW 3 Series Sports Wagon (which will no longer be offered in the U.S.).
The TourX is well-equipped on safety. It's the first Buick to offer a pedestrian safety system that's smart enough to react and soften the blow if someone lands on the hood of your car.
It senses the imminent impact of a pedestrian between 16–30 mph and — like an airbag — uses a pyrotechnic actuator to lift the back of the hood up about 4 inches to lessen the impact and potentially reduce injury.
It also has the usual array of active safety features that help you do things like stay in your lane, keep a safe distance from the car ahead, and alert you to crossing traffic when backing up.
What I'm watching: The TourX is a rebadged Opel but GM sold Opel in 2017 to France's PSA Groupe, which agreed to keep building the cars for the time being. But the TourX isn't selling well in the U.S., partly due to GM's lack of marketing support, so it may not be long for the U.S. market.
The bottom line: The TourX could become the next wagon to meet the ax — and that would be a shame.
Go deeper: See what else Joann has been driving
Go deeper