Juan Guaidó vows to return to Venezuela after border clashes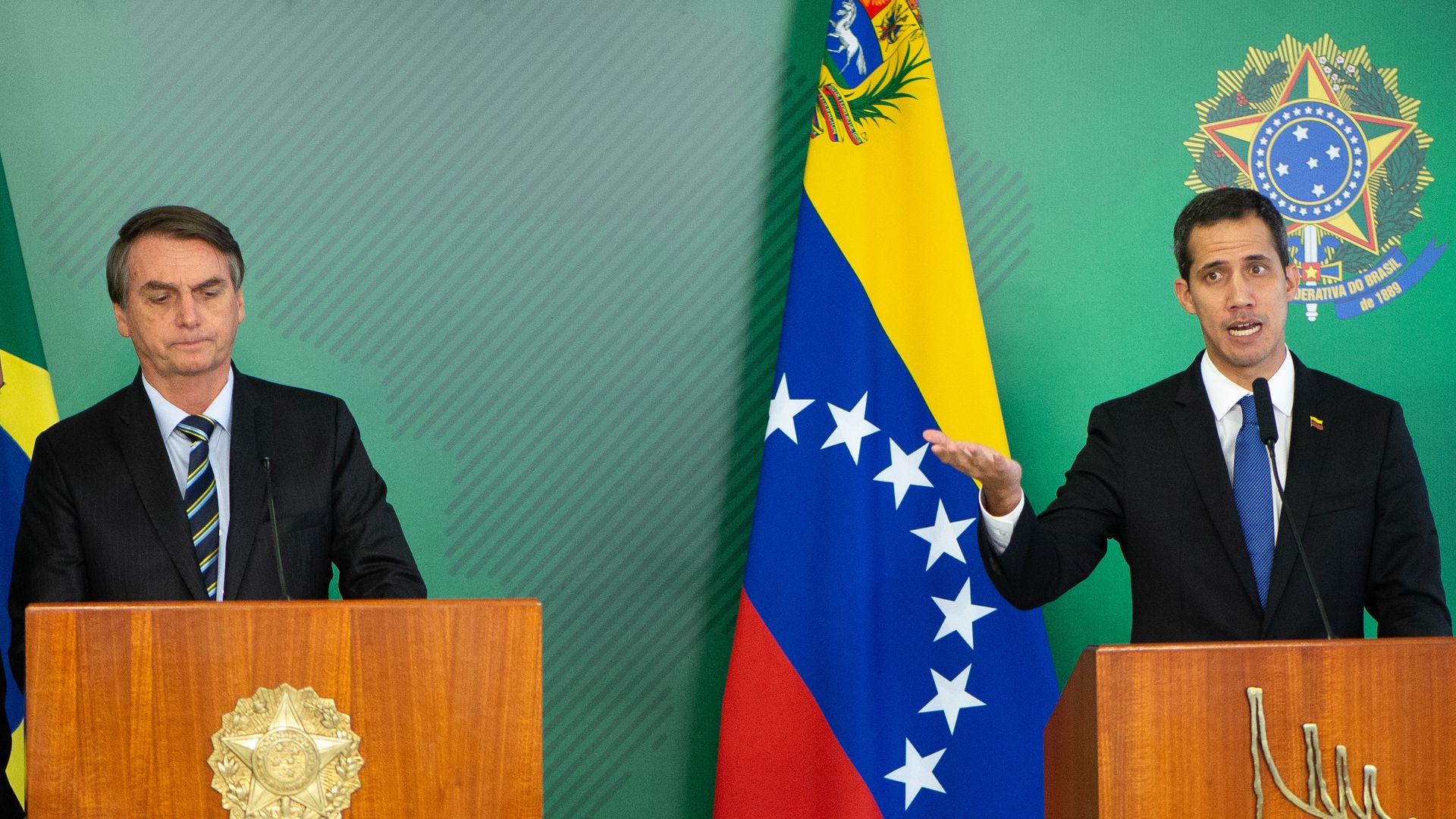 Five days on from what some hoped would be a decisive moment in Venezuela's power struggle, Nicolás Maduro remains in power and National Assembly President Juan Guaidó remains outside Venezuela's borders.
What to watch: Guaidó says he will return to Caracas this weekend despite fears he might be arrested for orchestrating the showdown at the border last Saturday. Jailing Guaidó would cross a U.S. red line and raise the risk of military confrontation.
Rob Malley, president of the International Crisis Group, recently met with allies of both Maduro and Guaidó in Venezuela. He says there's a sense among more pragmatic actors that Trump's forceful demands could make it harder to enter negotiations.
According to Malley, some close to the regime could potentially support early elections or a unity government. But they would not accept an outcome in which Guaidó simply assumes the presidency, as the U.S. is demanding. "They see him as a tool of a foreign power," Malley says.
Keeping his hold on power amid the standoff allows Maduro to argue he has won, and that the opposition is responsible for inflicting suffering by backing sanctions, Malley adds.
"A protracted crisis does not lend itself to solutions," he says. As for claims Maduro's support will evaporate as he runs out of hard currency, Malley argues "he will still have the ability to buy the right people off. … They have learned the art of survival. And they are continuing to learn it."
What's next: Malley says that "walking around Caracas, you don't get the feeling this is a government walking on eggshells, believing a military intervention is imminent." The regime may actually become emboldened, sensing that risk is fading. That presents another risk: miscalculation.
Go deeper