Why America is avoiding Australia's electricity woes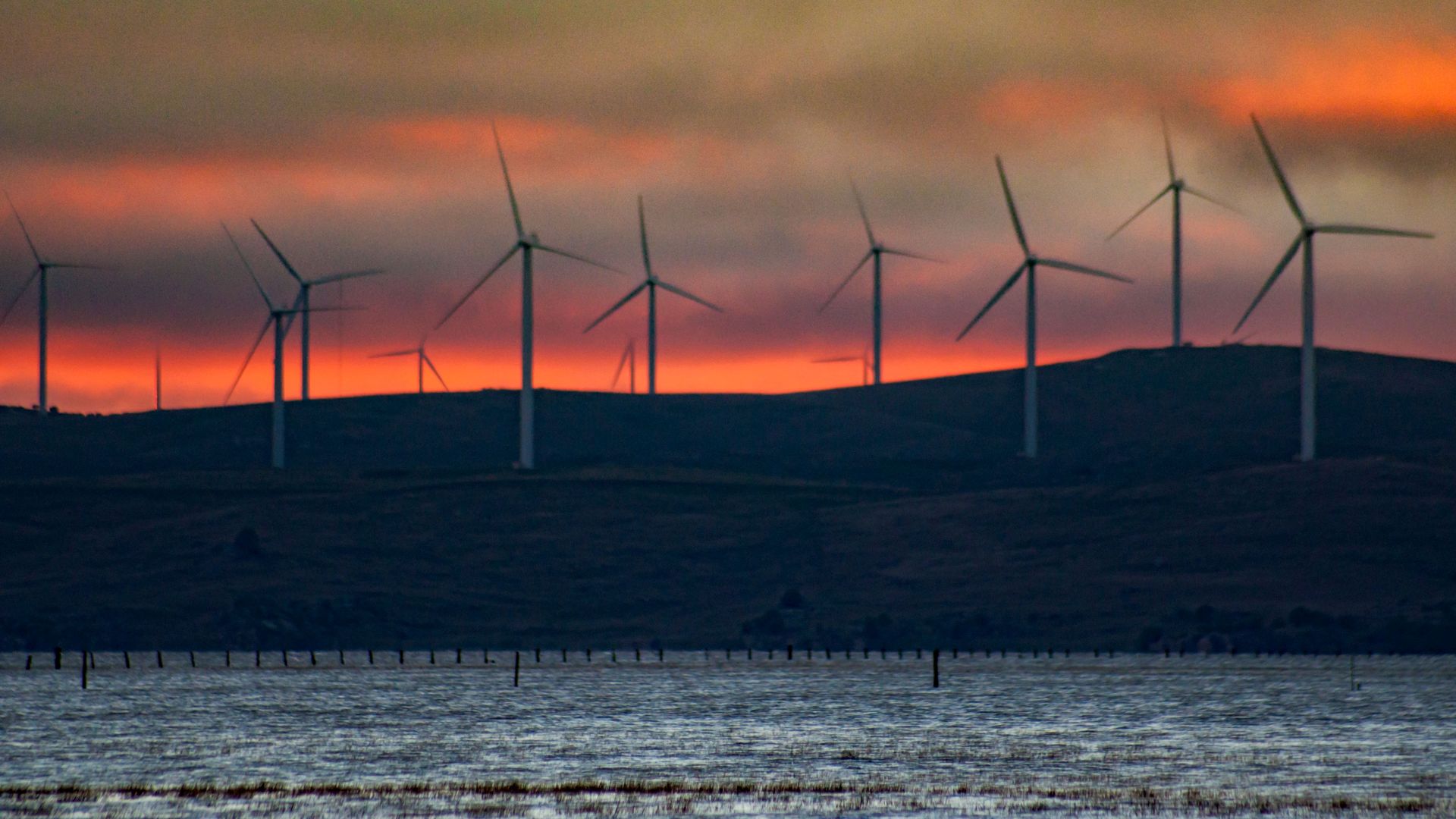 U.S. critics of renewable energy and other climate-friendly policy often cite Australia's woes — expensive and sometimes unreliable electricity — as evidence their arguments are sound. That ignores one of America's most important natural resources.
Driving the news: At a Capitol Hill event Wednesday opposing the Green New Deal, Rep. Paul Gosar (R.-Ariz.), said "Aussies' obsession with renewables has destroyed their electric grid. … Let's learn from Australia's mistakes, not repeat them."
Reality check: Gosar is inaccurate to place all blame on renewables — and America almost certainly wouldn't be subject to similar issues because of its wealth of natural gas as a source of electricity.
America's domestic market for natural gas, particularly in electricity, is far larger than the market in Australia, which exports most of its gas and remains overwhelmingly dependent upon coal for electricity. Domestic natural gas prices down under have risen sharply — another factor driving power prices up there.
The large amount of natural gas, which recently surpassed coal as America's dominant electricity source, entering the U.S. electricity system over the last several years acts as a sort of pillow for variable wind and solar resources.
Those variable wind and solar resources are just one factor contributing to Australia's high electricity prices and reliability problems, according to experts and an Australian government agency report completed last summer. Others include expensive transmission networks, lack of sustained investment in new electricity capacity and inconsistent government policy. In fact, transmission networks is the dominant cause, per that report.
Gosar said in a statement to Axios that the Green New Deal, a progressive policy aimed at drastically reducing greenhouse gas emissions, would eliminate natural gas use in America and that increases to Australian's electricity bills from environmental costs are unsustainable and a bad model for America. 
What they're saying: "The U.S. got lucky with shale natural gas. Because it managed to unearth this enormous low-cost resource, you've managed to avoid all the problems that Australia has encountered," according to Kobad Bhavnagri, an Australia-based BloombergNEF expert, whom I spoke with by phone during a recent trip there.
"By increasing the amount of gas in the system, it's also made the system more compatible for higher amount of renewables because gas generation is more flexible, much more flexible than coal."
"It suits a system where it can reliably work and continue to make money in a system where there's a lot more renewables, while coal is much more difficult."
Go deeper:
Note: This story has been updated to correct the spelling of Kobad Bhavnagri's last name and include his company's new name.
Go deeper