Lower graphite production in China could mean higher battery prices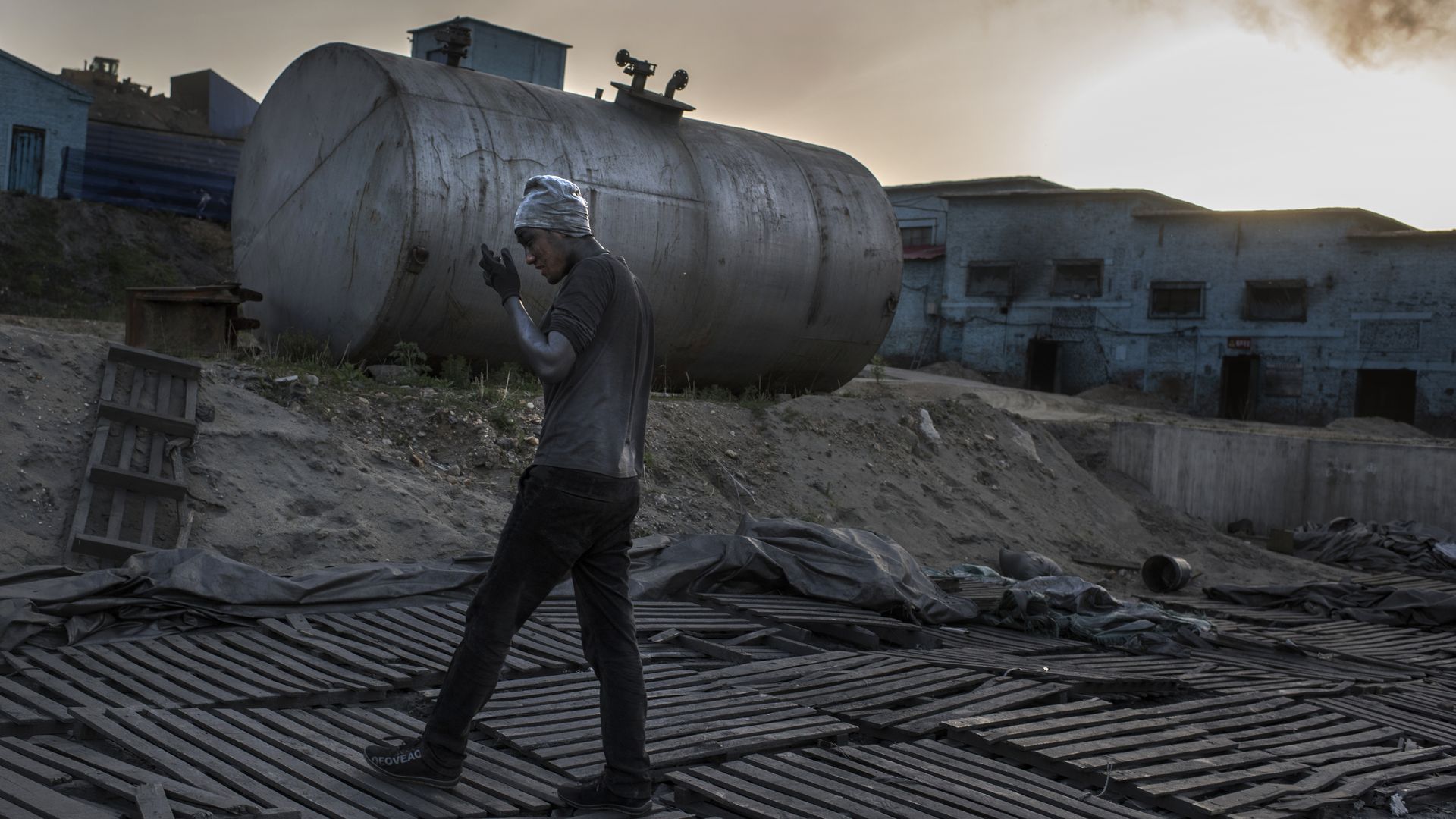 China has steadily been forcing producers of graphite — a material commonly used in smartphone and laptop batteries — to close in response to rising pollution, as mining companies fail to improve the conditions of local land and water resources. 
Why it matters: Batteries account for roughly 30% of the global demand for graphite, and China produces 70% of the world's graphite supply. As demand for the material continues to grow, battery prices may rise, which would impede progress toward the $100 per kilowatt hour lithium-ion target that many companies, including Tesla and BMW, are looking to achieve.
Background: Lithium-ion batteries transport electrons through the use of cathode and anode materials, the latter of which is commonly constructed of graphite. The expanding electric vehicle market has been a major contributor to the global rise in graphite demand.
Graphite mining and production have created environmental concerns in China as pollution worsens.
Grinding graphite produces particulate air pollutants, which can cause respiratory issues.
Harsh chemicals used during processing are sometimes discharged from the plant into the surrounding land and water. In one instance, discharged pollutants from a graphite-producing plant prevented a local Chinese river from freezing in the winter, potentially disrupting the ecosystem.
In the past, inspections were done by local authorities. But since 2010 inspections have occurred under the central government, which has made pollution control a priority. 
What's next: Although graphite development is expanding to African countries — including Madagascar, Namibia and Tanzania — China will continue to dominate the market despite the shutdowns. It will take time to develop more capacity outside of Asia; in the meantime, battery prices, outside of long-term pricing agreements, may continue to rise with demand.
Maggie Teliska is a technical specialist at Caldwell Intellectual Property Law, an intellectual property law firm, and CTO of Regent Power. She is also a member of GLG, a platform connecting businesses with industry experts.
Go deeper