Betsy DeVos proposes tax credit to support school choice programs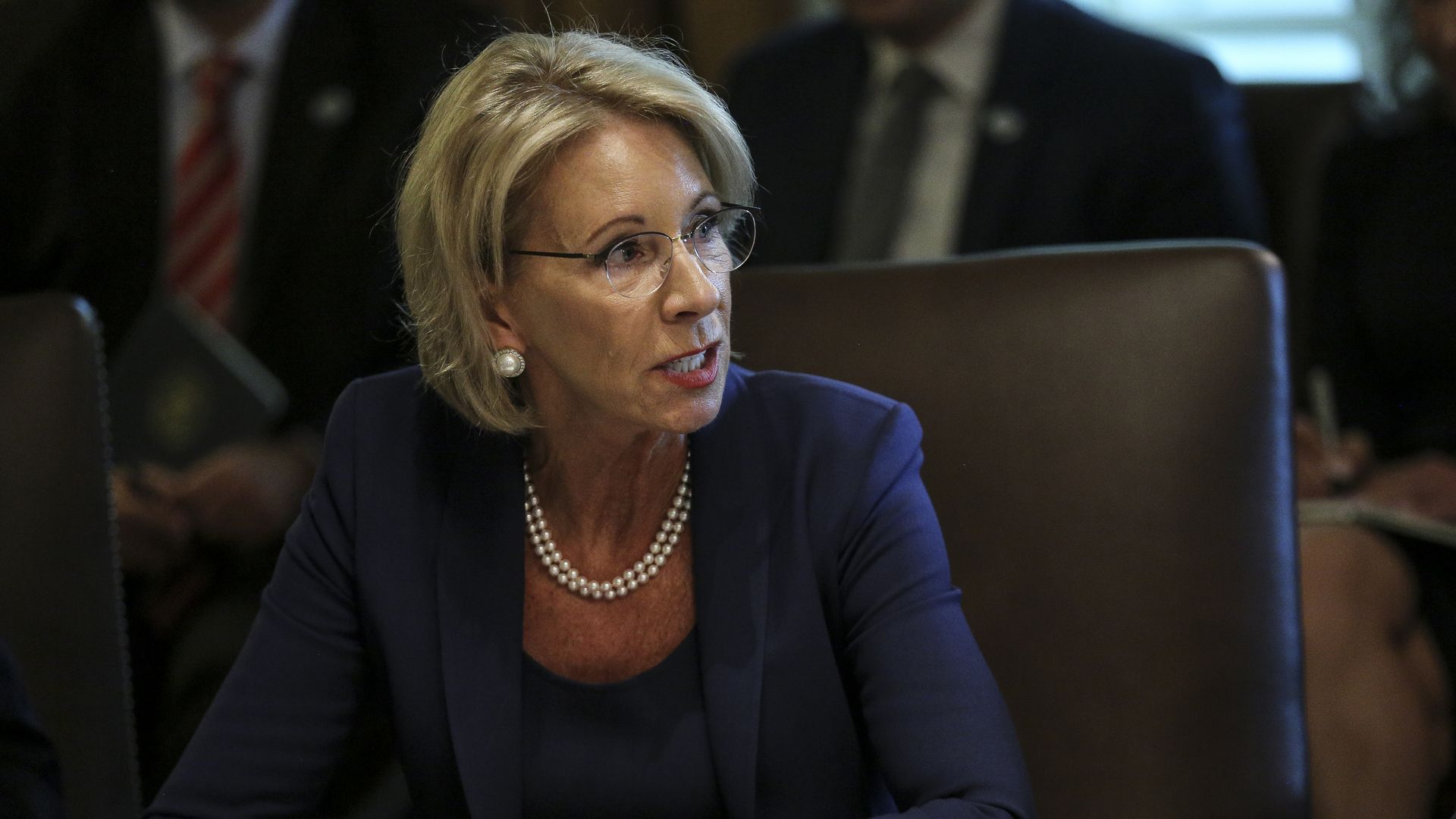 Education Secretary Betsy DeVos, alongside Sen. Ted Cruz (R-Texas) and Rep. Bradley Byrne (R-Ala.), announced Thursday a proposal for a full tax credit for people and businesses who donate money for children to attend private schools.
Why it matters: The "Education Freedom Scholarships and Opportunity Act" aligns with DeVos' school choice agenda, which supports private-school vouchers, home-schooling and public charter schools. The tax credits will be capped at $5 billion and would be matched dollar-for-dollar in contributions. States can choose to opt out of the tax credit.
Reality check: DeVos argues that freedom to choose schools funnels students out of poor-performing education systems. But the freedom to choose approach has been difficult to prove that it's successful for children. The proposal is also likely to face a lukewarm reception in the Democratic-controlled House.
Go deeper: Democrats accuse Education Department of interfering in probe of DeVos
Go deeper