Senate Democrats look to play climate offense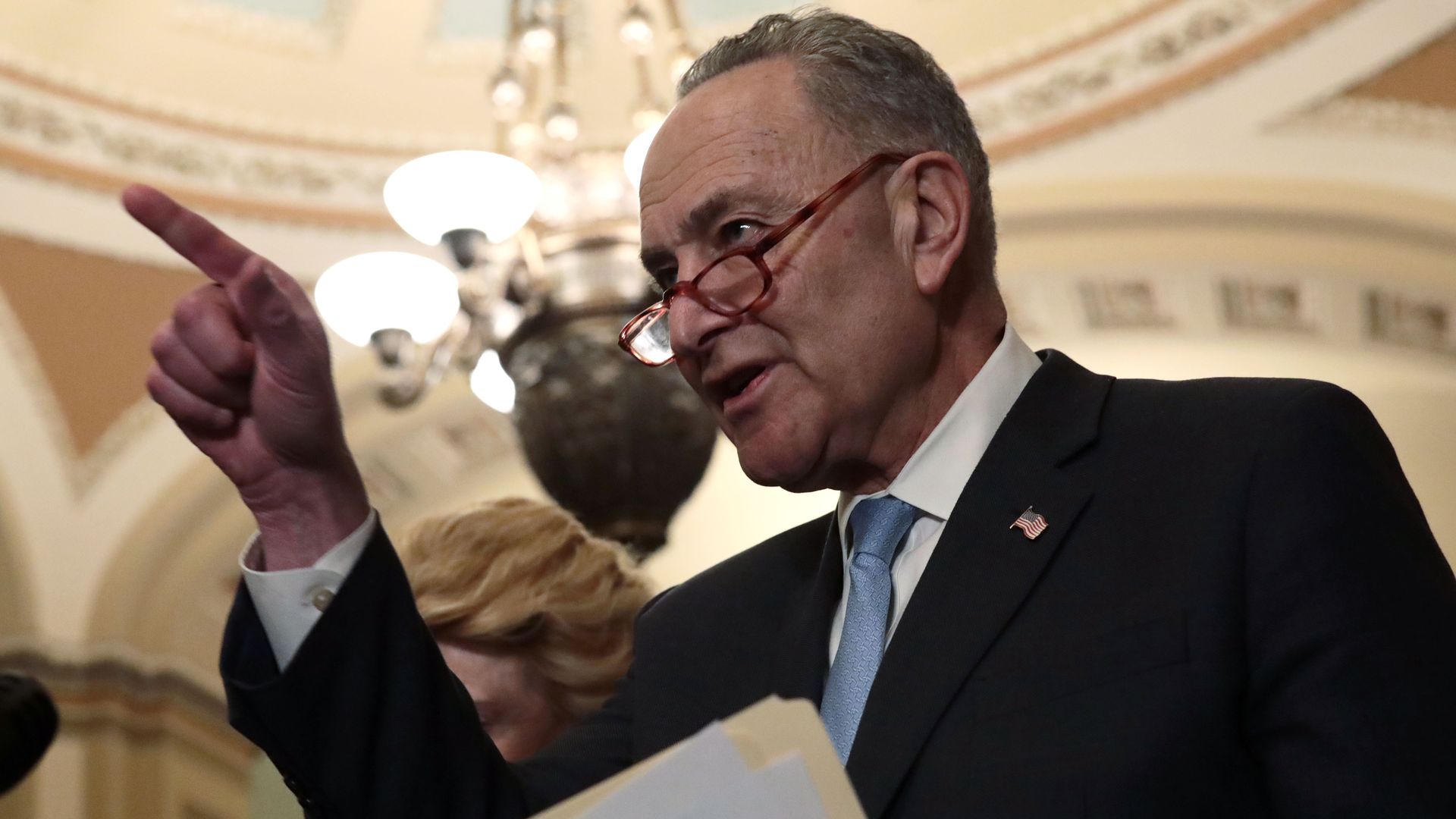 Senate Democrats are taking new steps to try and parry GOP attacks on the Green New Deal after a troubled rollout that has revealed fissures in their ranks.
Why it matters: Democrats are seeking to coalesce around a strategy as Republicans look to put them in a tough political spot with the GND. The GND has uncertain support among Senate Democrats despite co-sponsorship from a half-dozen of them running for president.
What's new: Democratic leaders moved on 2 fronts yesterday...
1. All Democrats are signing onto a resolution stating human-cased climate change is real and deserves "immediate action," per a leadership source.
2. Senate Minority Leader Chuck Schumer went after White House plans to create a new panel that would question consensus views on climate science.
"I'm announcing that if the Trump Administration moves forward with this fake climate panel, we will be introducing legislation to defund it," Schumer said on the floor.
What they're saying: Yesterday, Senate Majority Leader Mitch McConnell told reporters in the Capitol that he planned to bring up the GND at some point before the August break.
He chided Democrats over reports of plans to vote "present" on the measure.
"The only question I would ask is, if this is such a popular thing to do and so necessary, why would one want to dodge the vote," he said.
The intrigue: Per Politico, Democrats hope to put pressure on Republicans facing re-election with the resolution on acknowledging climate change.
"Targets could include moderates like Sens. Cory Gardner (R-Colo.) and Susan Collins (R-Maine), both up for reelection in 2020," notes Politico, which first reported on the effort yesterday.
Go deeper