Study: "Overlapping surgeries" are safe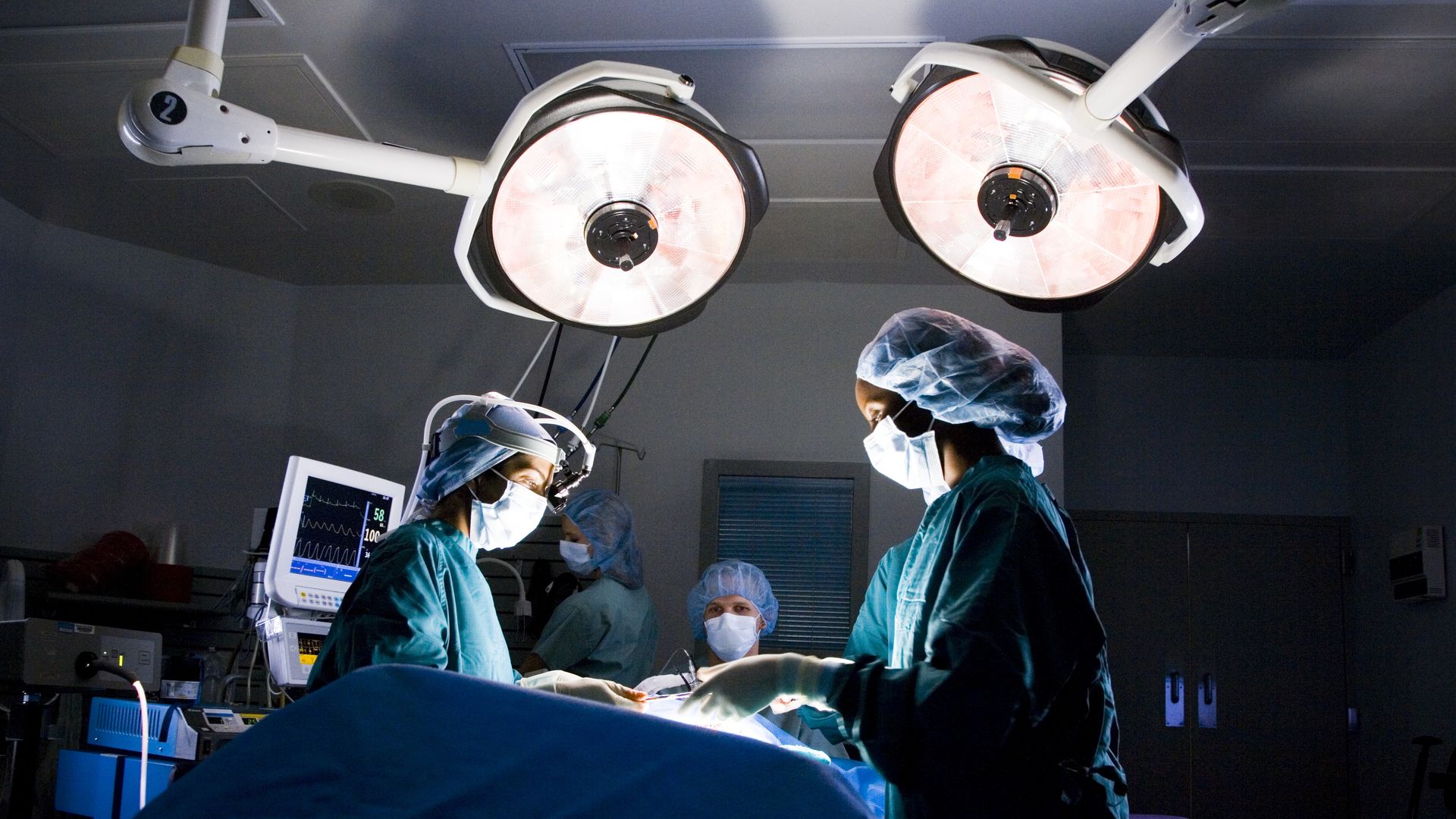 If you knew your surgeon was doing 2 operations at once, would you be worried? Well, relax. "Overlapping surgeries" are safe, according to a new study published in the Journal of the American Medical Association.
How it works: Surgeons will sometimes begin one operation while another one is still underway.
"Typically, trainees or nonphysician clinicians perform the less complicated portions of a procedure, while the primary surgeon moves between cases to perform the critical portions of the operations," the JAMA study explains.
It's safe, the study found.
This study found that the rates of death and post-surgical complications were about the same for overlapping and non-overlapping surgeries. Previous academic work has reached similar conclusions, though some of those studies were more limited.
Go deeper: The Boston Globe's Spotlight team exposed concerns about the safety of concurrent surgeries — and a fierce internal clash over the practice within Massachusetts General Hospital — in a 2015 investigation.
Go deeper