ExxonMobil makes a huge add to its oil reserves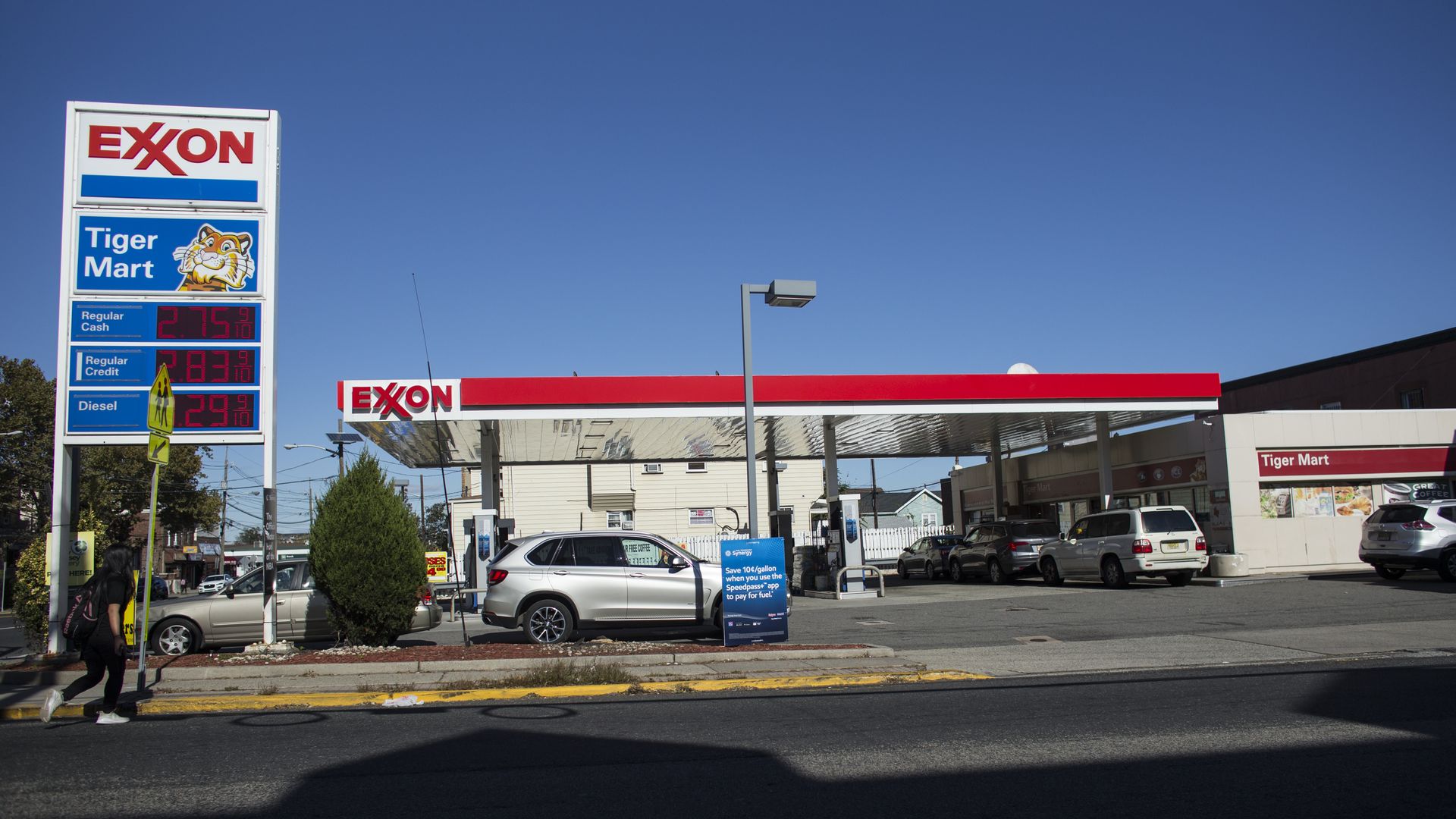 ExxonMobil said it added 4.5 billion barrels of oil equivalent to its proven reserves last year, which is over three times what the multinational giant produced in 2017.
Why it matters: The strong performance represents a major bounce back from some high-profile struggles, notably in 2016 when Exxon was forced to cut reserves by over 3 billion barrels.
It also beats their result from the prior year, when the company added enough to replace 183% of annual production.
Proven reserves are essentially a metric of what a company can take from the ground under current economic conditions and methods.
The intrigue: The breakdown of the increase also tells a story of Exxon's positioning as it seeks to drive up production sharply over the next half-decade.
"Exxon has been struggling to arrest production declines over the past two years after a series of strategic mistakes over the past decade," Bloomberg notes.
The company added volumes in the Permian basin, a sign of its growing footprint in shale.
What to watch: Another 1.3 billion primarily came from big offshore fields in Brazil and Guyana. Exxon made huge finds in Guyana and hopes to be producing 750,000 barrels per day there by 2025.
Go deeper: Exxon mulling investing in electric-vehicle charging
Go deeper