U.S. sanctions cripple Venezuela's oil sector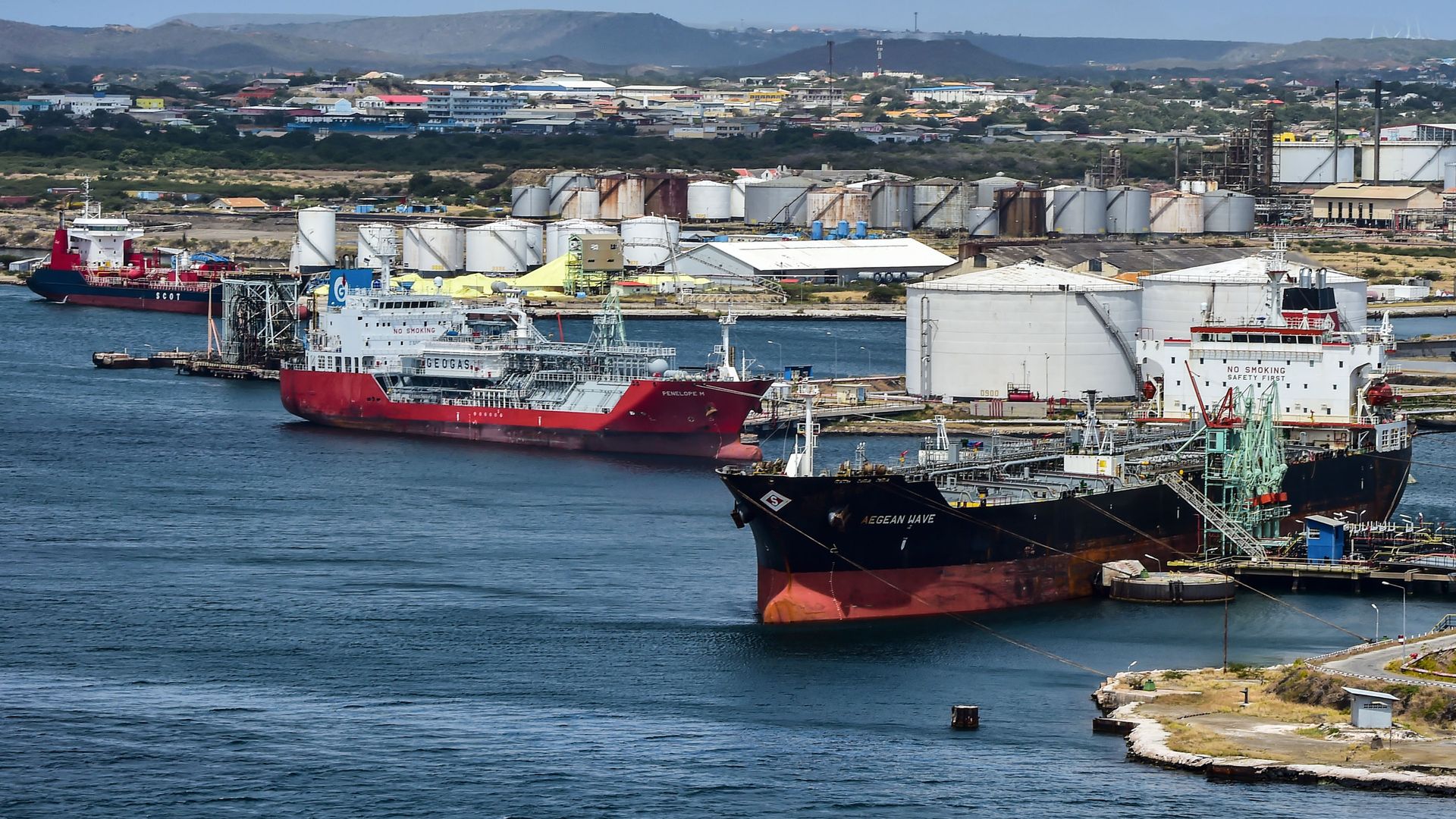 The U.S. sanctions have crippled Venezuela's oil industry so fully that the country has half a billion dollars worth of oil sitting in ships off its coast, Bloomberg's Lucia Kassai and Fabiola Zerpa report.
What's happening: An armada of 16 ships, holding 8.36 million barrels of Venezuelan crude, are floating off the country's coast. The cargoes belong to PDVSA, Chevron, Valero and Russia's Rosneft oil company.
The big picture: The sanctions have further cut off what was an already ailing oil sector for Venezuela — the country's only real export. The nation with the world's largest proven oil reserves had been pumping oil at a 70-year low even before the latest sanctions on the oil sector went into place.
Details: Oil prices edged up on Monday, a dead cat bounce from the selloff that followed President Trump's calls in a tweet for OPEC to "relax and take it easy" with its planned output cuts. Crude had previously reached a 3-month high in anticipation of the cuts from OPEC and Russia.
Saudi Arabia is planning to pump 500,000 less barrels per day in March, and Russia has signaled it will further reduce production over the next 2 months. The cuts are expected to last through June.
Yes, but: Goldman Sachs' energy analysts expect prices to rise as high as $75 a barrel, they said in a note to clients on Monday, but reverse course as the return of the "New Oil Order" returns, with U.S. producers pumping up production and the expiration of OPEC+ cuts.
Go deeper: Venezuela and the new oil landscape
Go deeper