Reality check: McConnell falsely blames Democrats for N.C. electoral fraud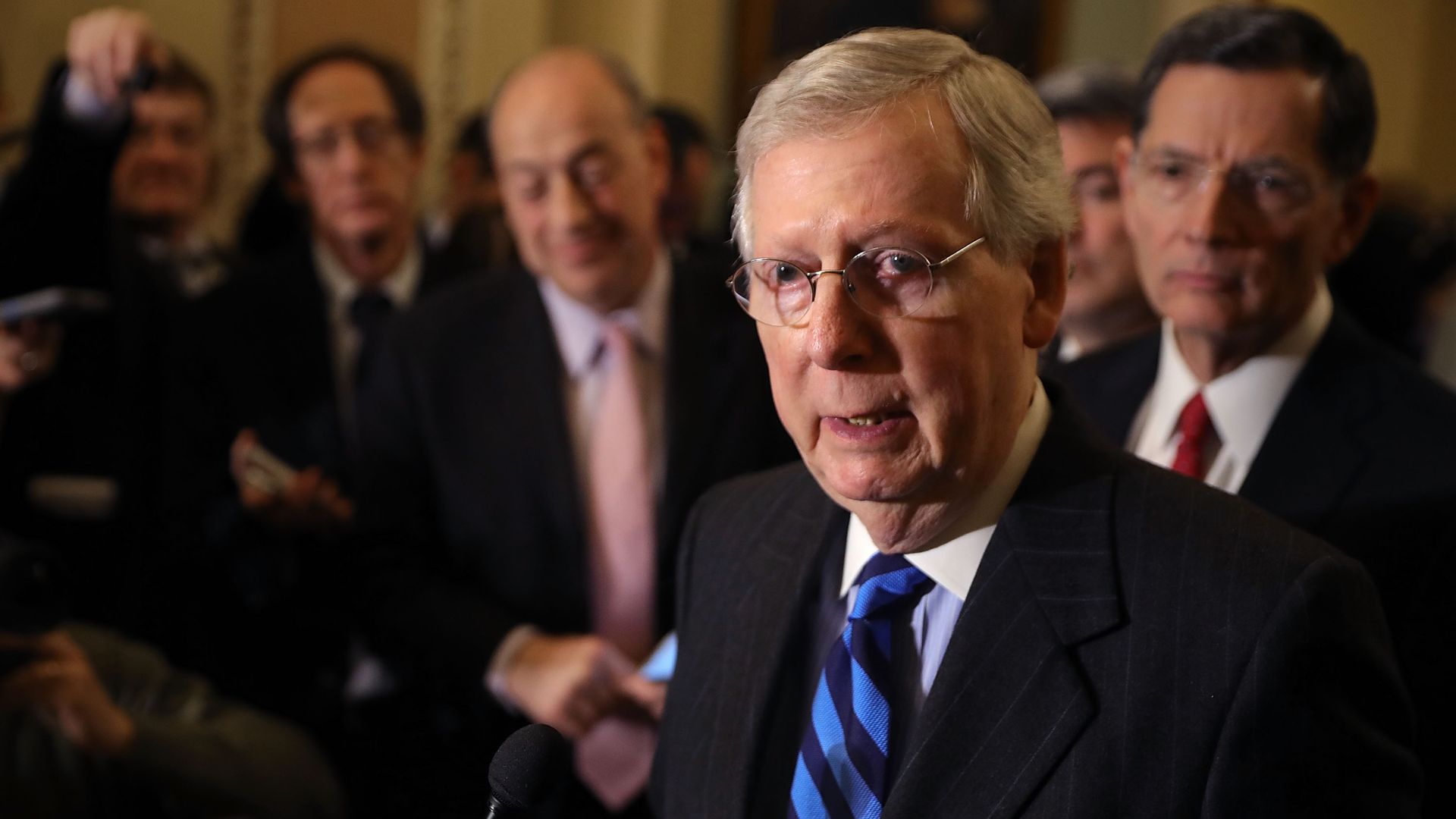 Senate Majority Leader Mitch McConnell (R-Ky.) argued Tuesday on the Senate floor that Democrats are responsible for the absentee ballot fraud that benefited Republican candidate Mark Harris in a disputed congressional district race last year, because they haven't supported measures such as voter ID laws.
Reality check: McConnell is incorrect when he states that measures like voter IDs would have prevented the absentee ballot fraud scandal in North Carolina. In fact, the workers Harris hired violated North Carolina election law by collecting absentee ballots from voters, forging signatures, opening unsealed ballots and filling out down-ballot races in favor of Republicans.
McConnell also conflated voter fraud with election fraud. The former happens when a voter casts a vote illegally. Election fraud, like what occurred in North Carolina, is when a legitimate voter's ballot has been manipulated.
The big picture: Democrats have fought back against restrictive voting laws pushed by Republicans, who claim that the measures will help curb what they're calling widespread voter fraud. But Democrats and election experts, citing numerous studies, argue that rampant voter fraud does not exist and the measures will disenfranchise minority voters.
Go deeper:
Go deeper