Scottish tidal energy generation record could boost sector investment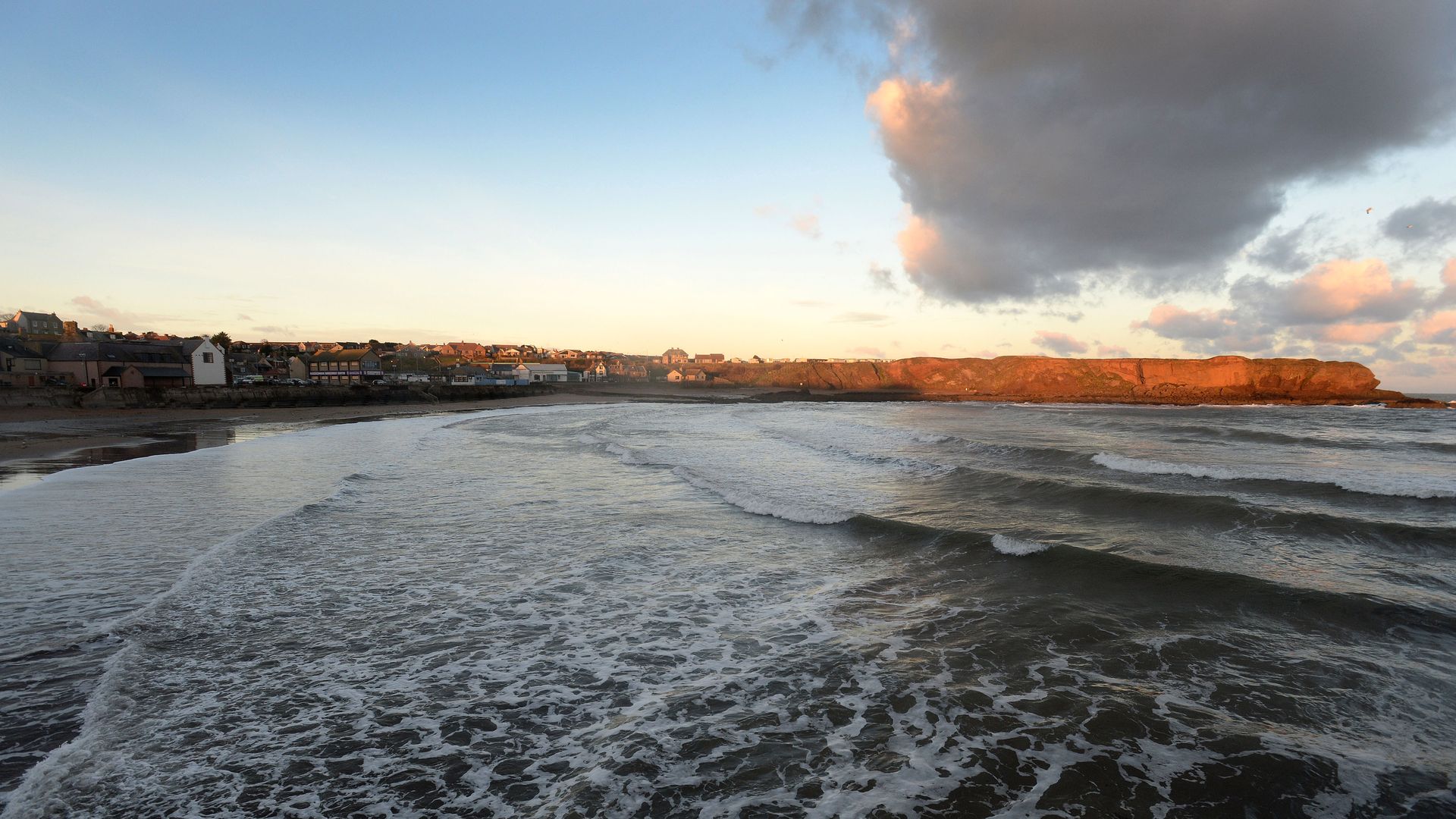 SIMEC Atlantis Energy, a sustainable-energy generation and asset management company, recently achieved a new milestone after exporting over 12 gigawatt hours of clean tidal energy to the grid from their MeyGen tidal array in Scotland.
Why it matters: Demonstrating reliable production is a constant challenge for any company looking to sell energy into the grid with a new technology. SIMEC's 12 gigawatt hours of grid-delivered energy since last spring is one of the best records within the marine energy community and will help bolster investor confidence.
Background: SIMEC's 6-megawatt MeyGen tidal array is the largest operational tidal array in the world and comprises four turbines rated at 1.5 megawatts each. This is just the first of several phases, however; next phases could expand the capacity of the array to 92 megawatts, and later to as much as 252 megawatts.
Between the lines: Proving that a given energy technology works at a competitive price point takes time, but is crucial to attract the private investment needed to see the project ramp up to full capacity. It's a classic Catch-22: Investors want demonstrated performance before investing, but the companies need capital in order to demonstrate proof of concept over long periods.
The challenge of proving reliability is even more significant for marine energy because of unique environmental factors, such as saltwater corrosion, biofouling (degradation caused by microorganisms) and, in the case of tidal turbines, underwater operation.
The bottom line: The scale of MeyGen may be modest in comparison to some of the recent offshore wind leases, which operate on the order of gigawatts, rather than megawatts, but it is nevertheless an important project to the marine energy sector that will help prove its viability.
David Hume is a contractor supporting the marine renewable energy portfolio at the U.S. Department of Energy's Water Power Technologies Office and the founder of The Liquid Grid. The views expressed are his own.
Go deeper