Dianne Feinstein's Green New Deal video basically explains the debate on fighting climate change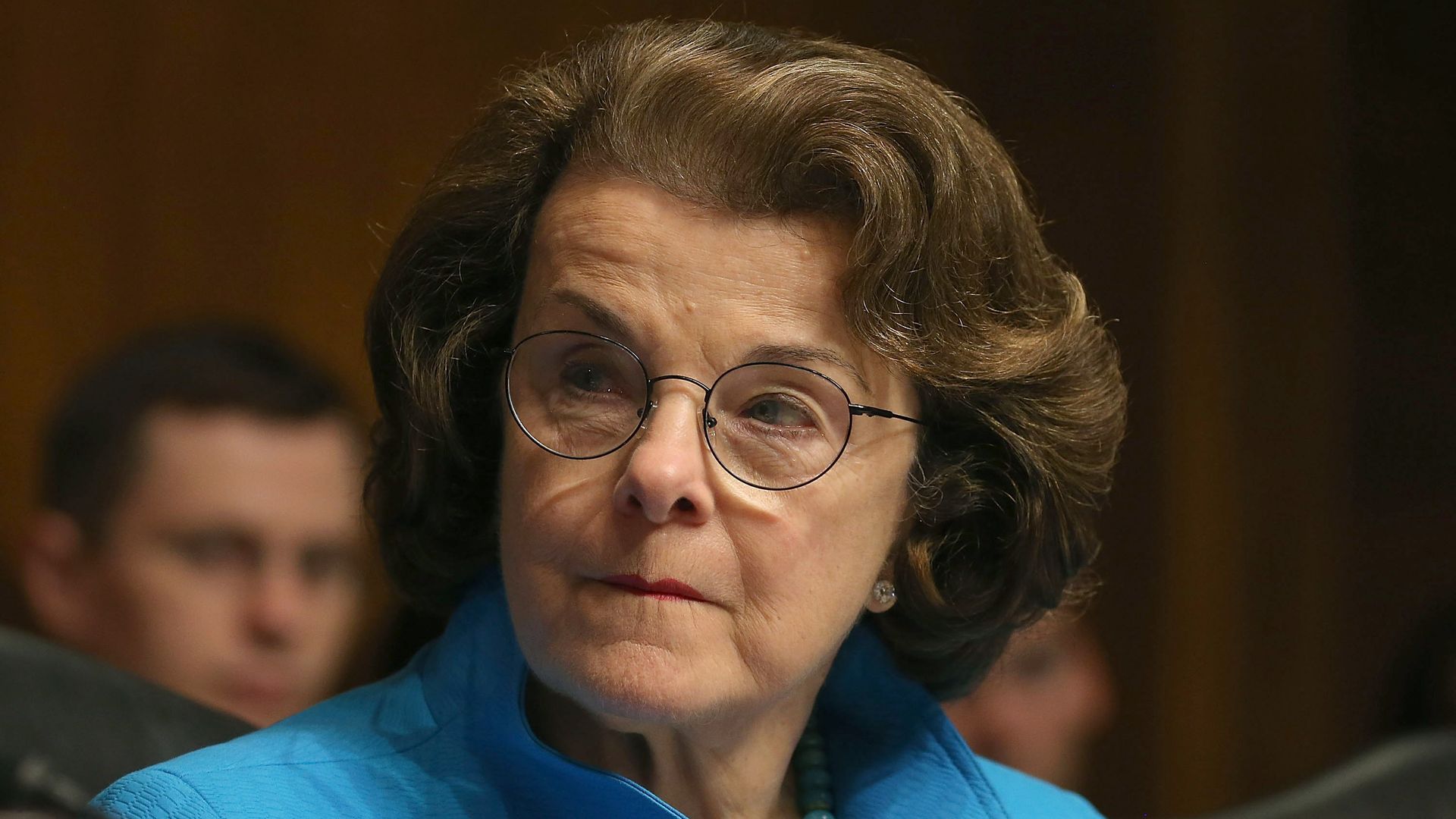 The viral footage of kids organized by the Sunrise Movement urging Sen. Dianne Feinstein to support the Green New Deal resolution says a lot about climate politics in 2019.
Driving the news: Feinstein attacked the resolution as impractical, talked up her long experience and recent re-election, and handed out her own less aggressive resolution. The New York Times describes the encounter here.
Quick take: Friday's confrontation encapsulated competing schools of thought about how to make progress.
The GND is about laying down a marker in line with scientific studies that show a shrinking window to enact emissions cuts deep enough to avoid blowing way past the Paris agreement temperature goals.
It can't pass now and isn't meant to. But it's aimed at shifting the terms of debate on ambition and, backers hope, feasibility.
But, but, but: Feinstein, in contrast, talks about the Senate vote landscape, noting the absence of GOP support. "The key to good legislation is to tailor something you write so it can pass, and you can get a step ahead," she said.
The big picture: The Washington Post's Greg Sargent got here before me and puts its well, noting on Twitter, "At bottom this episode also showcased a deeper dispute over theories of change."
The intrigue: Sunrise took heat for heavily promoting an edited, roughly 2-minute version of the encounter.
Whether or not you think it made Feinstein look worse, this became a big part of the story — and one they could have avoided by calling attention to the full video from the get-go in their press release and tweets.
My thought bubble: It's the growing pains of a new movement, one which recently stumbled when AOC's office released and then pulled back a GND "FAQ" sheet that muddied the waters with claims absent from the underlying resolution.
Between the lines: It does reveal how much the GND has shifted the political plates on the left — Feinstein's resolution calls for achieving net-zero U.S. emissions by 2050 and until just recently, it would have been among the most aggressive plans ever floated by a mainstream Democrat.
Go deeper