Barrick Gold seeks hostile takeover of Newmont Mining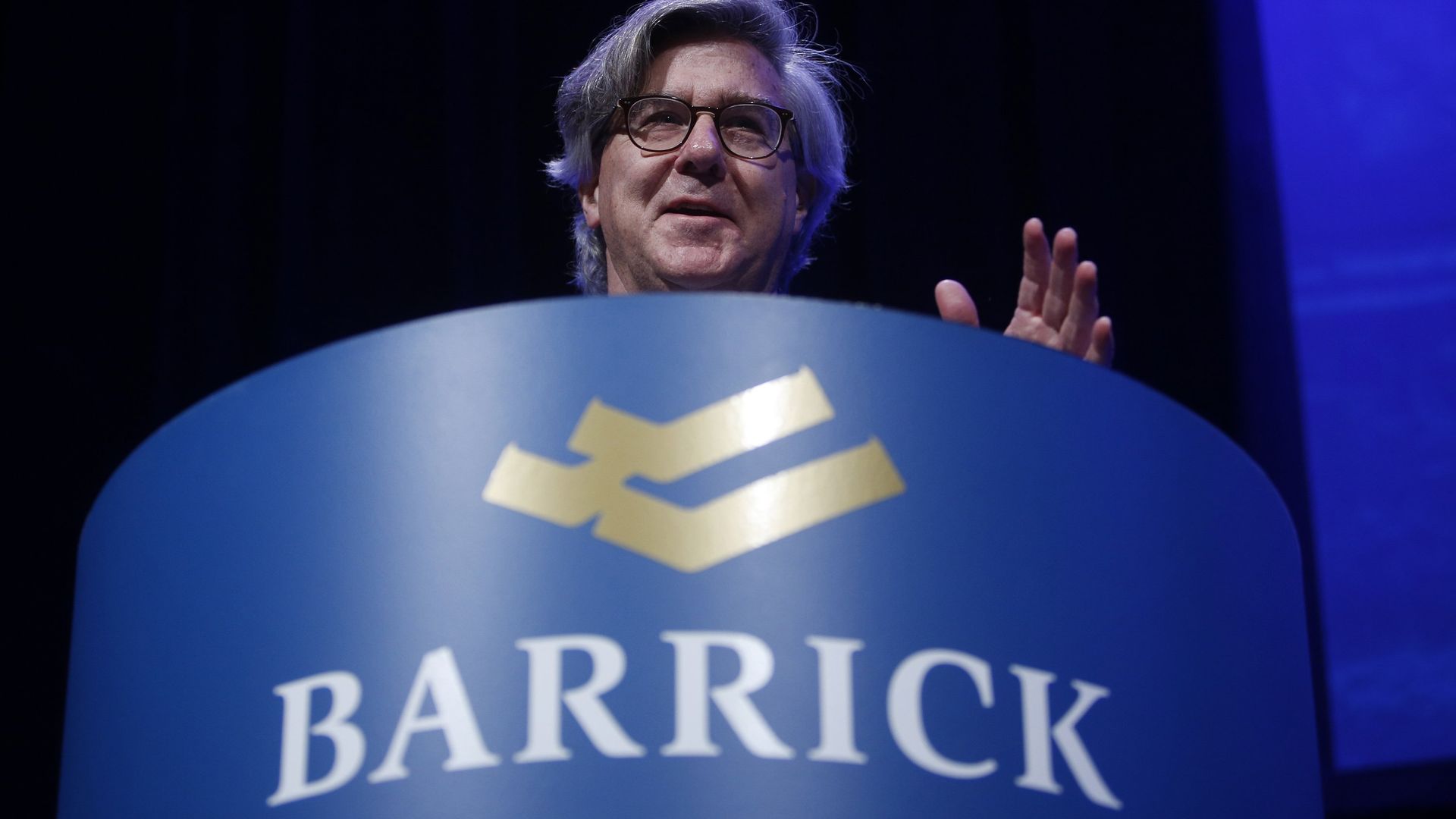 Barrick Gold made an $18 billion hostile takeover offer for Newmont Mining in order to create the world's largest gold miner.
Why it matters: This would be the endgame for what has been a stunningly swift consolidation of the gold mining sector. Barrick last fall bought Rangold for $6.5 billion, creating the world's largest gold miner. Then, just last month, Newmont agreed to buy Goldcorp for $10 billion in order to create ... well, you guessed it. At the time of that last deal we wrote: "Your move Barrick."
Caveat: If Barrick succeeds in this deal, which is far from certain, Newmont would have to terminate its deal for Goldcorp.
The bottom line: "The offer sets up a showdown between management teams at two of the mining industry's fiercest rivals. Barrick has long considered merging with Newmont, America's largest listed miner, to pair up their large gold-mining operations in Nevada and create an industry giant that would dwarf the nearest competitor," writes the Wall Street Journal's Alistair MacDonald.
Go deeper: Newmont Mining agrees to buy Goldcorp for $10 billion
Go deeper