Vatican sex abuse summit ends without concrete next steps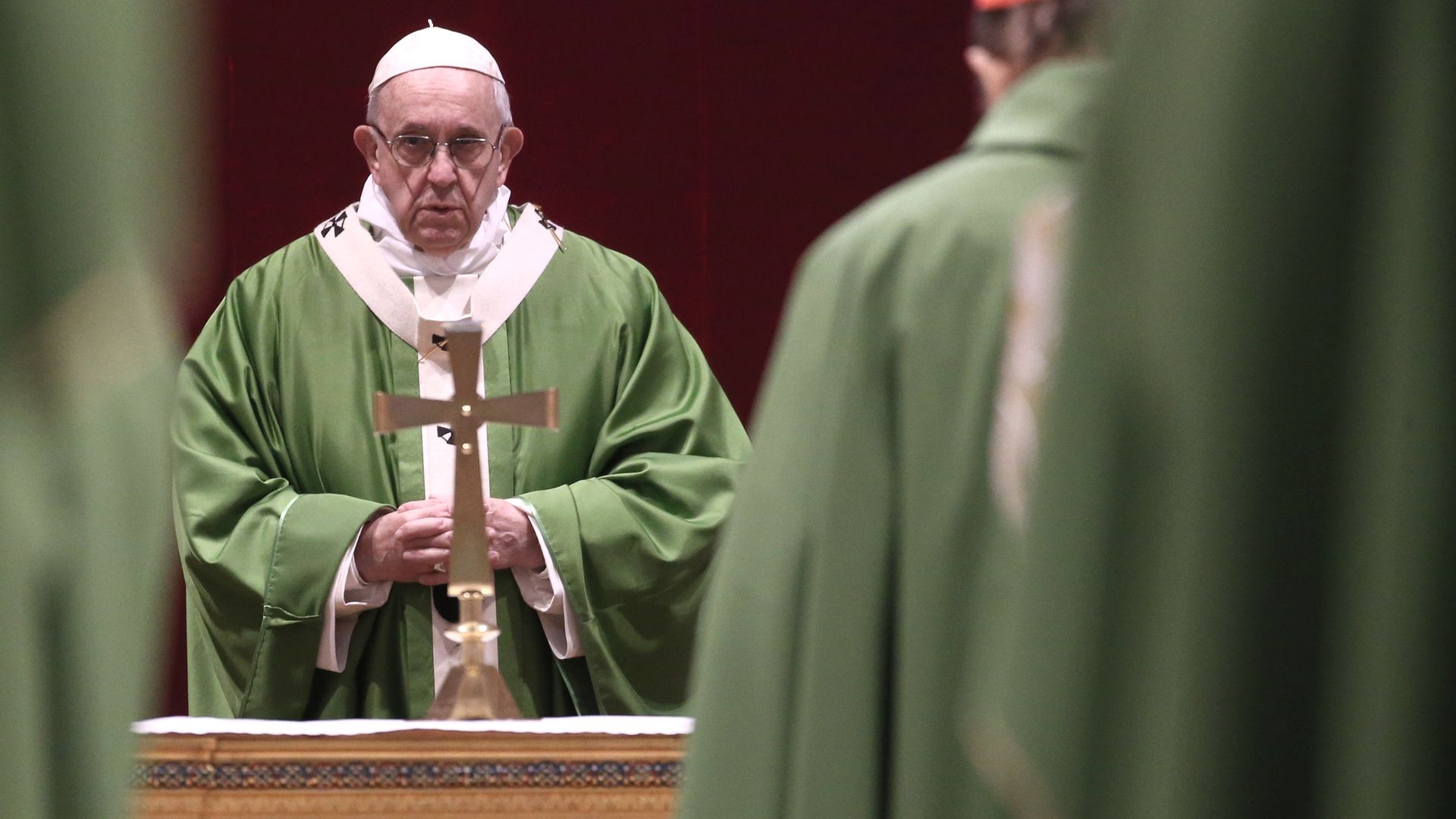 Pope Francis concluded a Vatican summit on sexual abuse by calling for an "all-out battle" against the issue within the Catholic Church, the Washington Post reports.
Yes, but: The Church failed to provide any concrete measures to move forward at the summit's end, despite Francis' call for unspecified "legislation" to tackle abuse, prompting some critics to call the gathering largely superficial. Peter Saunders, a sex abuse survivor and former member of the pope's commission on the protection of minors, told the Post that Francis' speech was "lukewarm" and said things "he has been talking about for years."
Go deeper: A global male leadership crisis
Go deeper