The 3 fintech minotaurs with more than $1 billion in equity capital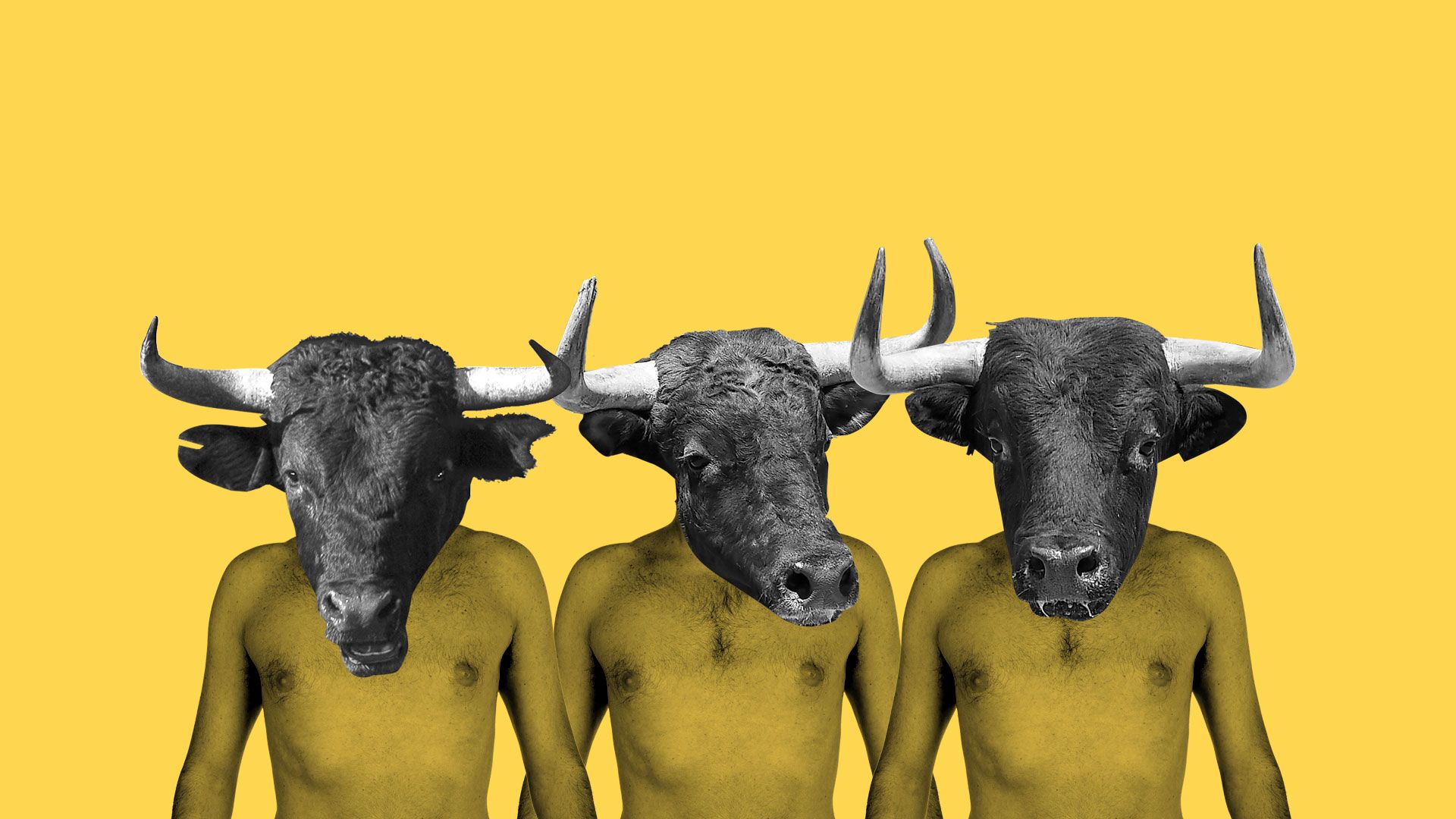 Have you met the minotaurs? A minotaur — the term was coined by Axios editor-in-chief Nick Johnston — is a venture-backed company that has raised more than $1 billion in equity capital.
Details: We've found 55 of them, of whom 25 are American and 3 are in financial services. The biggest minotaur, by far, is Ant Financial, the Alibaba-backed financial-services giant. It owns Alipay, the enormous mobile payments service; it also owns the world's largest money-market fund.
Paytm can be thought of as the Indian version of Ant Financial; it has raised $3.6 billion in equity capital.
SoFi, in the US, has raised $1.9 billion, and is branching out rapidly from its core business of refinancing student loans. Its most recent valuation was $4.4 billion.
Stripe, a near minotaur, is also American, although it was started by two Irish brothers. It powers a broad range of online and mobile payments, and was most recently valued at $22.5 billion.
Stripe is worth less than Square, another payments company that went public in 2015 at a valuation of $2.9 billion.
Today, Square is worth more than $31 billion, after having raised a total of $778 million in equity capital, per PitchBook. That's $547 million before the IPO, and then another $243 million when it went public, most of which was primary issuance.
Stripe has raised around $800 million in private capital. It's not clear how those investors will be able to cash out: Stripe still says it has "no plans" to go public.
Go deeper: Meet the startups that have raised more than $1 billion
Editor's note: this story has been corrected to show that Stripe has about $800 million in equity financing, not $1.05 billion.
Go deeper