Airbnb highlights S.F. growth after implementing host registration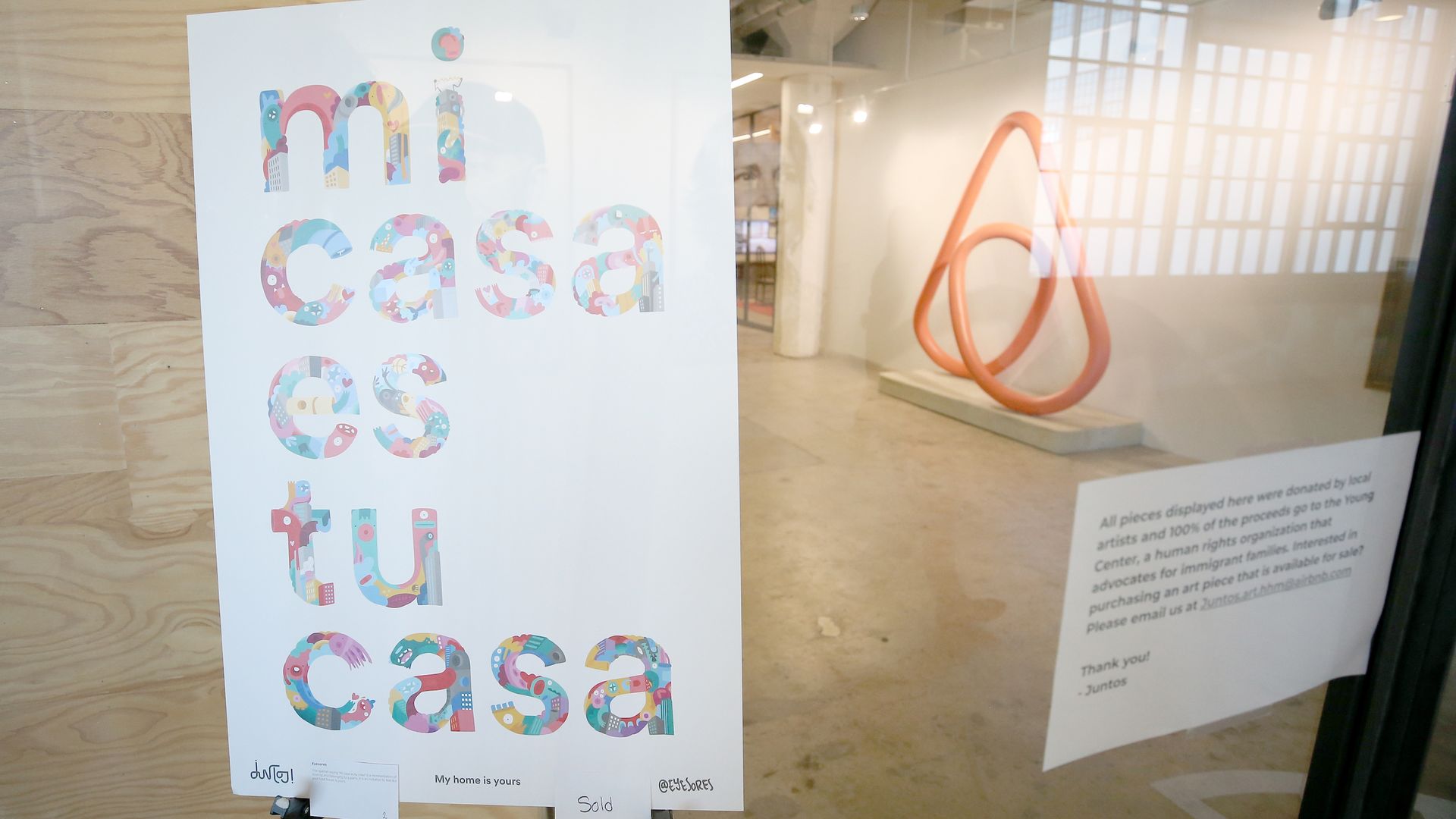 A year after begrudgingly integrating its host sign-up process with San Francisco's city registration system for short-term rentals and removing unregistered hosts, Airbnb says that home listings in the city have grown 22% to more than 7,800.
Why it matters: Historically, Airbnb has fought against regulations, especially those that could make it harder for new hosts to join its service and get in the way of its business growth.
"We had the mindset that we are a platform and cities should figure it out," Airbnb Global Policy Chief Chris Lehane tells Axios of the company's long-held prior stance.
Upon defeating a San Francisco ballot measure in 2015 that would have added more restrictions on short-term rentals, Airbnb sued the city in 2016 after its Board of Supervisors passed a new law that would impose harsh fines. It settled the following year.
But the company had a "shift in thinking," and concluded that "long-term, giving our hosts stability is the best thing to do," Lehane said of Airbnb's agreement to make hosts register with the city.
By the numbers:
Total San Francisco listings: more than 7,800, including more than 3,700 long-term and hotel listings (30+ day rentals, traditional B&B's and boutique hotels).
Listings growth since January 2018: 22%
Growth in total nights hosted per listing: 42%, though total booking value was unchanged between 2017 and 2018.
Airbnb removed 4,780 listings as part of the integration a year ago, and nearly 70% of these had not been booked in the prior six months. This left 6,300 active listings, including 2,600 long term and hotel listings.
The bottom line: Airbnb is steadily growing, hitting the numbers it had before its big compliance integration a year ago.
Yes, but: Airbnb is still not done battling cities. Last week, New York City issued a subpoena for data from the company to make sure hosts aren't breaking the law, a move that came weeks after a judge halted a city law that would crack down on short-term rentals.
Go deeper