Feinstein says she heard Green New Deal youth activists "loud and clear"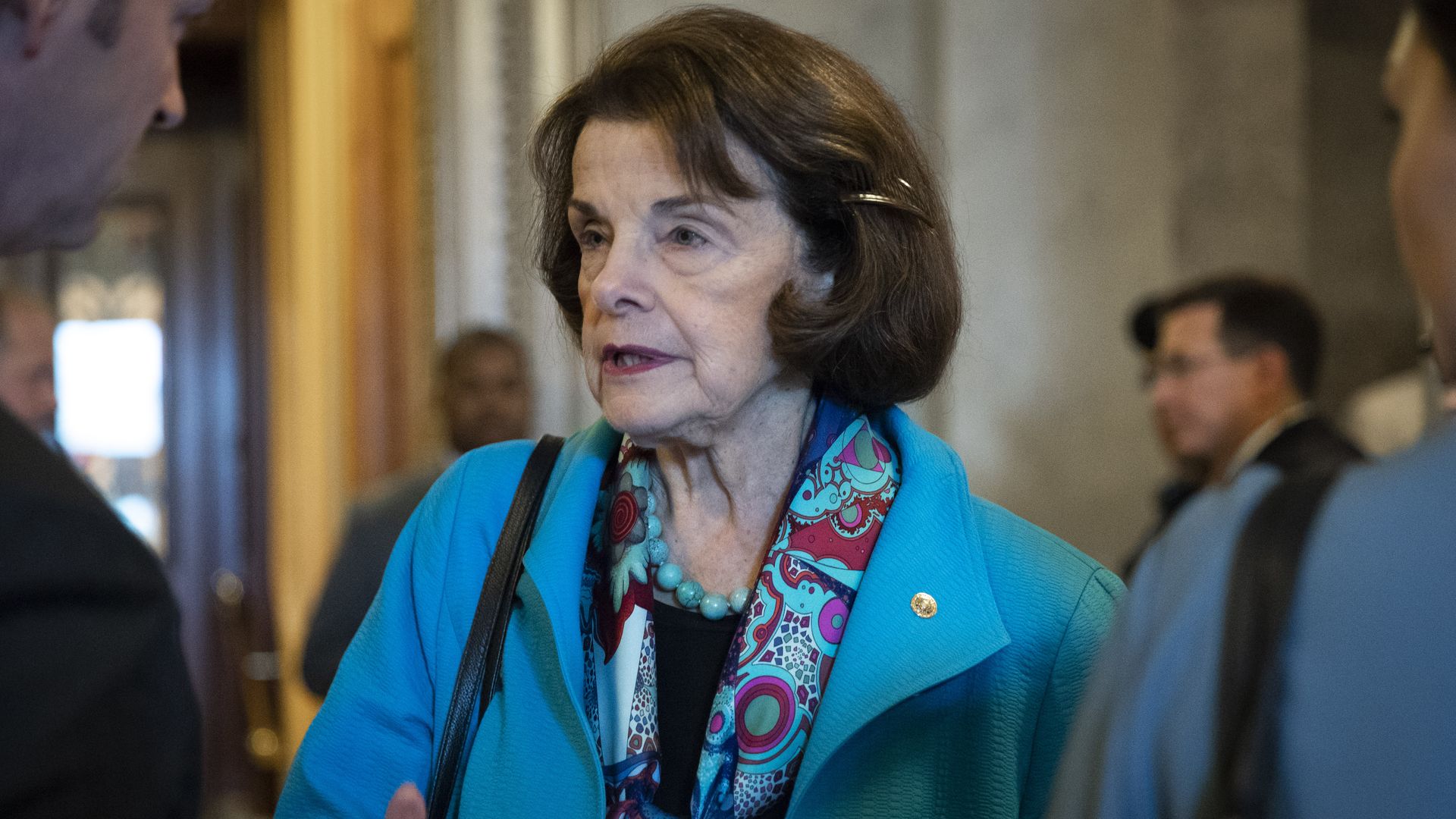 Sen. Dianne Feinstein (D-CA) issued a statement on Friday after facing backlash over what she called a "spirited" Green New Deal discussion with students and activists of the Sunrise Movement, which went viral on Twitter.
"Unfortunately, it was a brief meeting but I want the children to know they were heard loud and clear. I have been and remain committed to doing everything I can to enact real, meaningful climate change legislation."
Catch up quick: In a video the youth climate-change activist group, Sunrise Movement posted to Facebook, Feinstein said she doesn't support the GND after the supporters ask her to vote yes.
Why it matters: Many of the activists pushing for the GND — a sweeping proposal to slash greenhouse gas emissions, switch to 100% clean energy sources and ensure universal health care — are young people, with its most prominent proponent being freshman Rep. Alexandria Ocasio-Cortez (D-N.Y.).
The young activists' argument, based in part on recent scientific assessments, is that there is an increasingly urgent need for bold action to reduce greenhouse gas emissions, and that young generations will be the ones to live with the severe consequences of failing to do so.
Go deeper: The Green New Deal resolution is here
Go deeper