FBI says it has first national database of "police-involved shootings"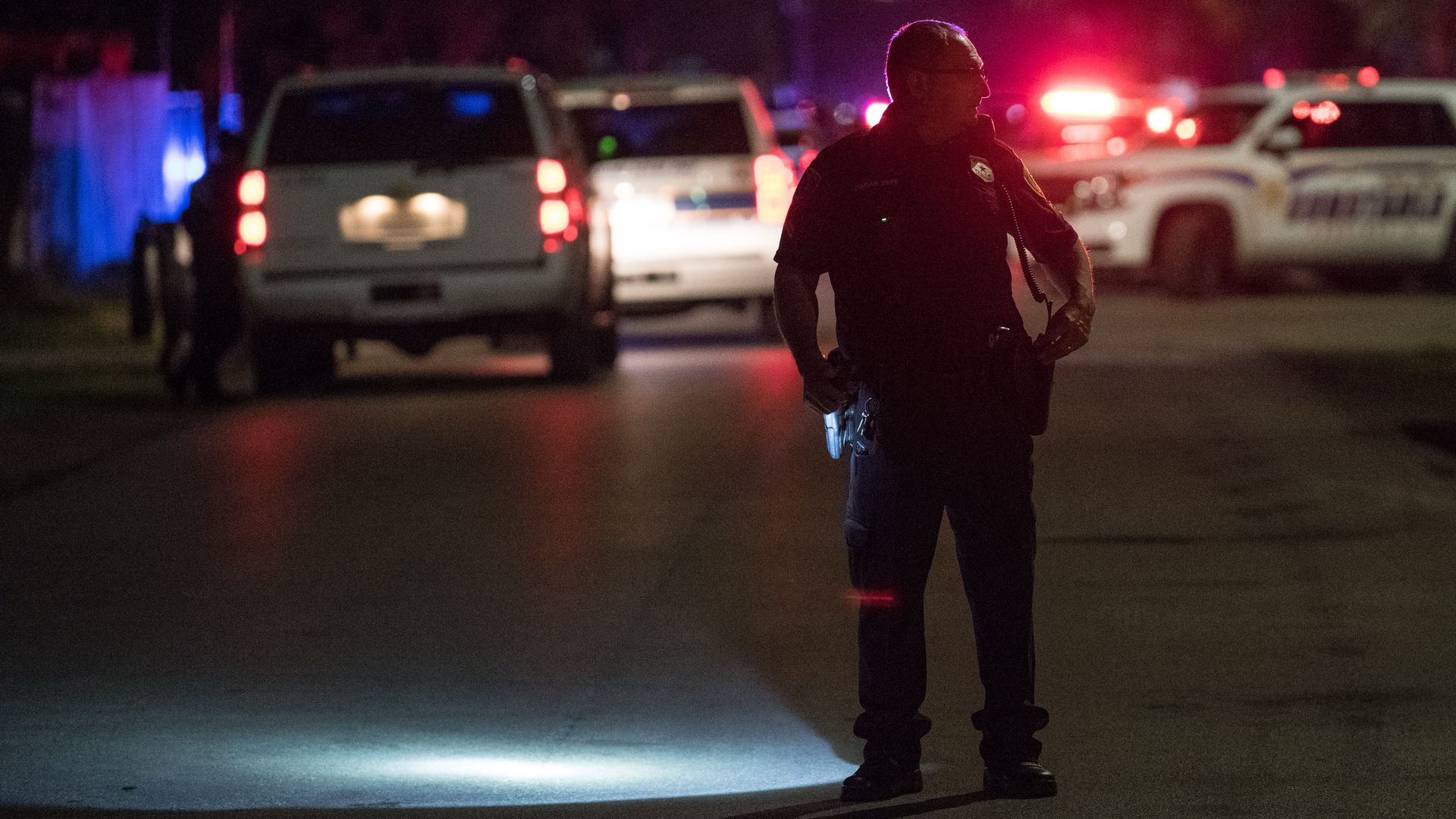 The FBI says it has launched the "first and only" national database that collects data on "police-involved shootings" and use-of-force incidents. The Washington Post has kept a national database of every fatal shooting by a police officer in the U.S. since 2015.
Yes, but: The Washington Post database does not include injuries caused by a police officer, which the FBI database says it will.
Details: The FBI has not yet released any trends or characteristics of the National Use-of-Force Data Collection, which started collecting information from law enforcement agencies in January after receiving budget approval and completing a pilot study in 2017.
When collecting data on situations that are "connected to use of force" by a police officer—which can involve injuries, fatalities or discharging a firearm at or near a person—the database will note if initial contact between the officer and the subject was due to "unlawful or criminal activity."
Go deeper