Scandal swirls around Canada's Justin Trudeau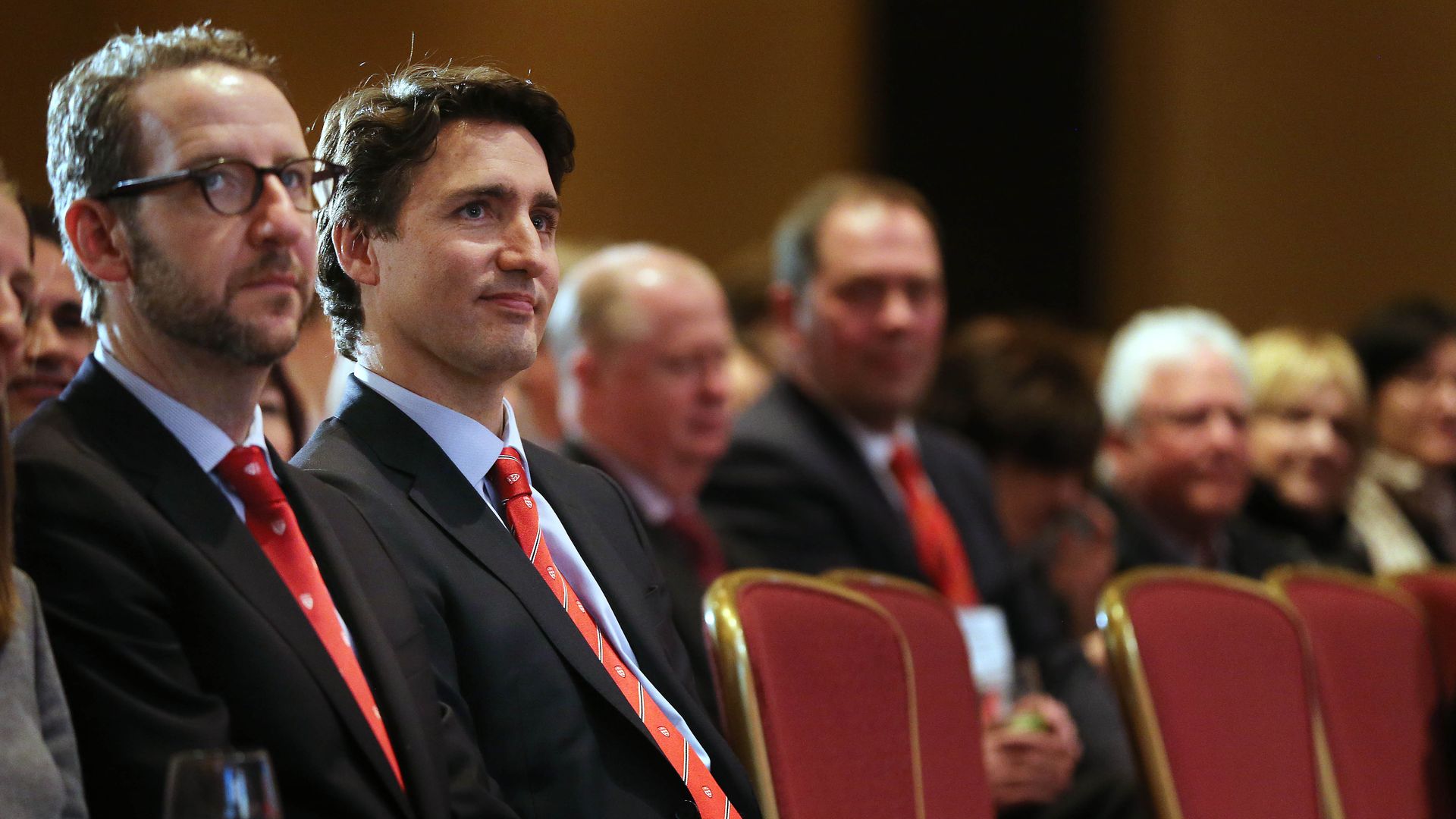 Justin Trudeau's closest adviser resigned this week as a scandal continues to damage the prime minister's squeaky clean image.
Backdrop: Canada's Globe and Mail newspaper reported earlier this month that aides close to Trudeau pressured then-Justice Minister Jody Wilson-Raybould to settle a case against SNC-Lavalin, a big engineering firm from Trudeau's home province of Quebec.
"The allegations of bribery, used to secure lucrative construction contracts under the Muammar Gaddafi regime, mean the company faces the prospect of a decade-long ban on federal contracts if found guilty," The Guardian notes.
Wilson-Raybould was demoted in January and then resigned from the Cabinet altogether last week. Her silence since then has increased the pressure on Trudeau, who says he's done nothing wrong.
Gerald Butts, Trudeau's close friend and top aide, also denies wrongdoing. Still, he resigned on Monday in an effort to quiet the storm. That doesn't seem to have worked.
What to watch: Wilson-Raybould has hired a former Supreme Court of Canada justice to advise her on what she can legally say, and she is expected to testify before a parliamentary committee later this month. This story could get more explosive still, and Canada has elections in October.
Go deeper