Meet the startups that have raised more than $1 billion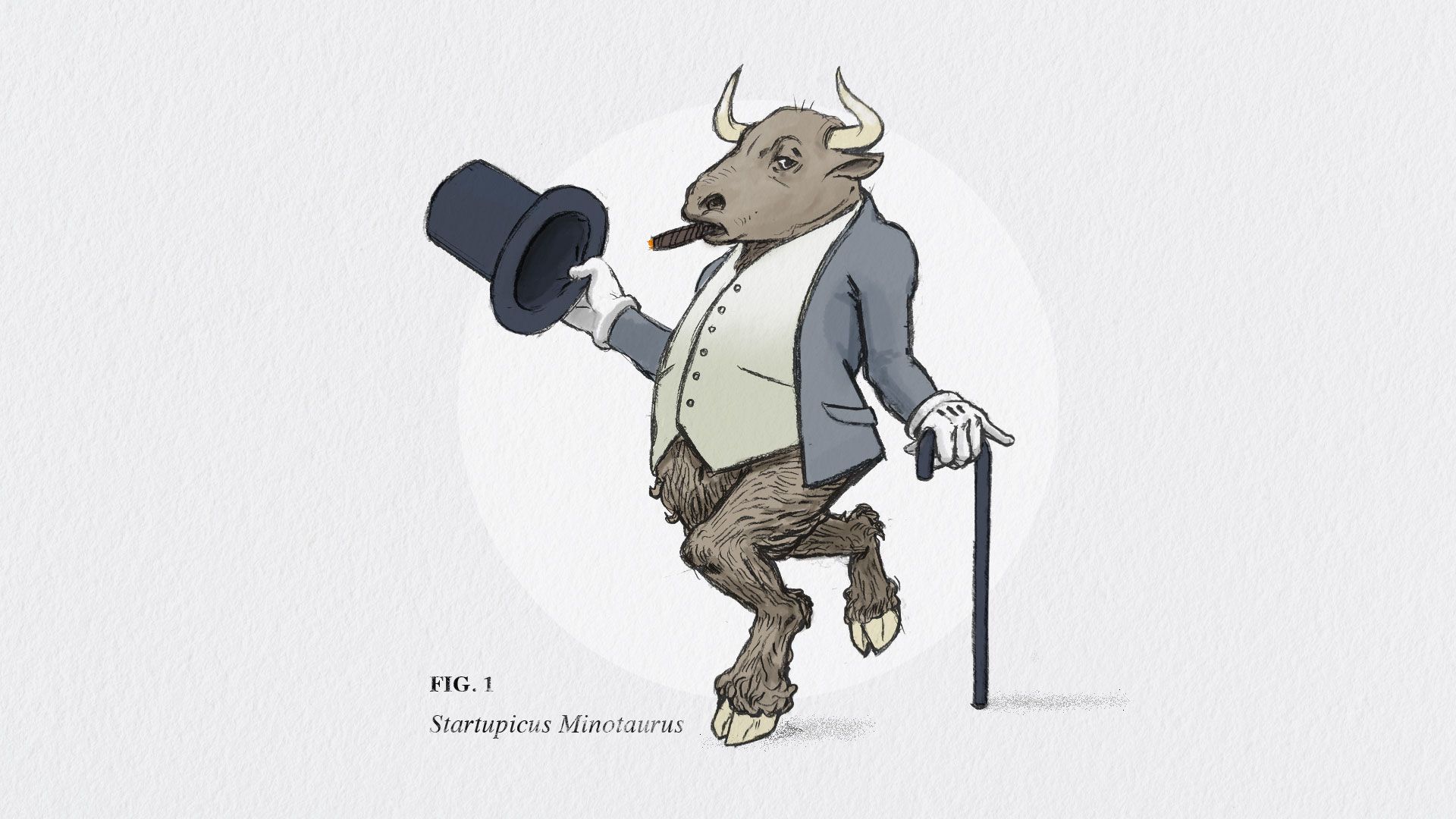 Being a unicorn — a private company worth a billion dollars — isn't cool. You know what's cool? Raising a billion dollars. Just yesterday, food delivery company DoorDash announced $400 million in new venture capital funding, bringing its total funding to $1.37 billion.
The big picture: Meet the minotaurs — our term for the companies that would be worth more than $1 billion even if the only thing they did was to take the cash that they have raised and put it in a checking account.
A billion-dollar valuation is easy if you've raised more than a billion dollars.
Axios has found 56 minotaurs as of early 2019. That's more than the 39 unicorns found by venture capitalist Aileen Lee when she invented the concept just over 5 years ago. (There are well over 300 unicorns today.)
The first minotaur was Alibaba, in 2005. The first American minotaur was Facebook, in 2011, followed within a month by Groupon and Zynga.
24 new minotaurs were created in 2018, a huge jump from 14 in 2017 and just 9 in 2016.
The rise of the minotaur reflects a new form of investing, epitomized by Japan's SoftBank, and a new form of company-building, dubbed "blitzscaling" by entrepreneurs Reid Hoffman and Chris Yeh.
The big idea: If you have enough money, your investments can become self-fulfilling prophecies. The trick is to find a really big market with winner-takes-all economics. Then, spend an unholy amount of money on growing as fast as you can, and no one else will be able to touch you.
If you're a startup taking a meeting with SoftBank CEO Masayoshi Son, you know that he comes bearing both a carrot and a stick.
The carrot is that he can invest hundreds of millions of dollars in your company, or even billions of dollars, to turbocharge your growth and help you crush your competition. The stick is that if he doesn't, that money will go to your competitor, and you will be the company getting crushed.
Blitzscaling isn't designed to be healthy for the economy. It's a deliberate attempt to build a monopoly that can't be competed against unless you have pockets that are billions of dollars deep.
It's the promise of monopoly rents in the future that makes billion-dollar investments attractive in the present.
The other side: You don't need to raise billions of dollars in order to scale into a monopoly. As Tim O'Reilly points out in a recent critique of blitzscaling, Google raised only $36 million before its IPO. Even Amazon raised only $108 million in venture capital before it went public.
Go deeper: The 55 private companies that have raised more than $1 billion in equity capital.
Go deeper