Virginia Republicans push for 10-person probe of lieutenant governor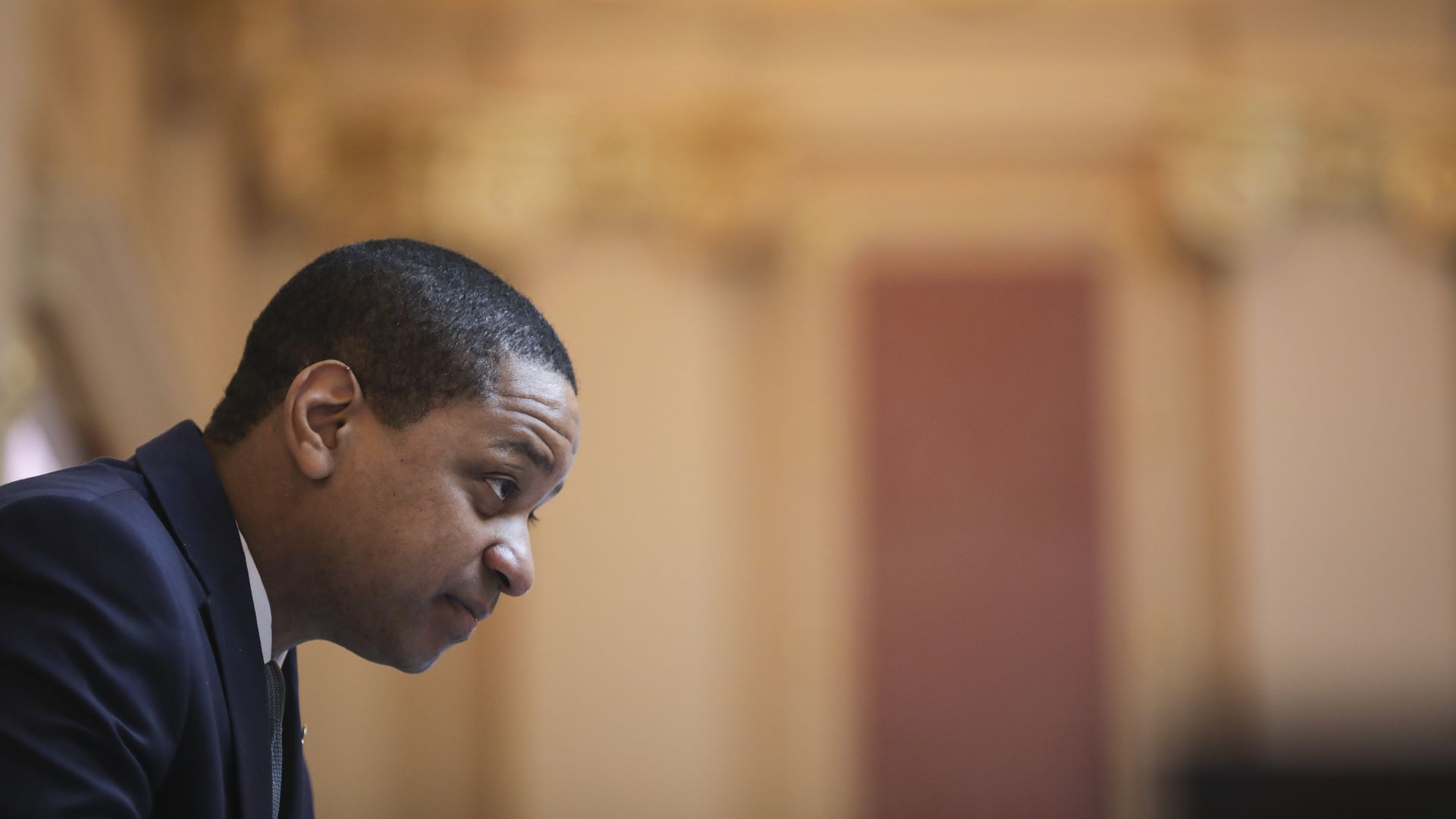 Virginia House Speaker Kirk Cox (R) has pitched Democrats on a 10-person bipartisan committee to investigate sexual assault accusations by two women against Lt. Gov. Justin Fairfax, reports the Washington Post.
The big picture: Republicans, who have a narrow majority in the Virginia General Assembly, need bipartisan buy-in to move forward with the investigation. But House Minority Leader Eileen Filler-Corn (D) expressed apprehension that a committee may hamper a criminal investigation, an alternative that Democrats believe would help avoid a "political, partisan sideshow."
Democratic leaders uniformly called for Fairfax to resign once the second allegation was made, but Fairfax has resisted and requested an independent investigation.
Both women, Dr. Vanessa Tyson and Meredith Watson, have expressed a willingness to testify.
What they're saying: A spokesperson for Fairfax, Lauren Burke, responded to requests for an investigation by saying: "It would be extraordinary and unprecedented to initiate a General Assembly inquiry about matters that are better left to law enforcement. The Lieutenant Governor remains confident that the truth will prevail and that he will be exonerated."
Go deeper