How one Australian region kicked the coal habit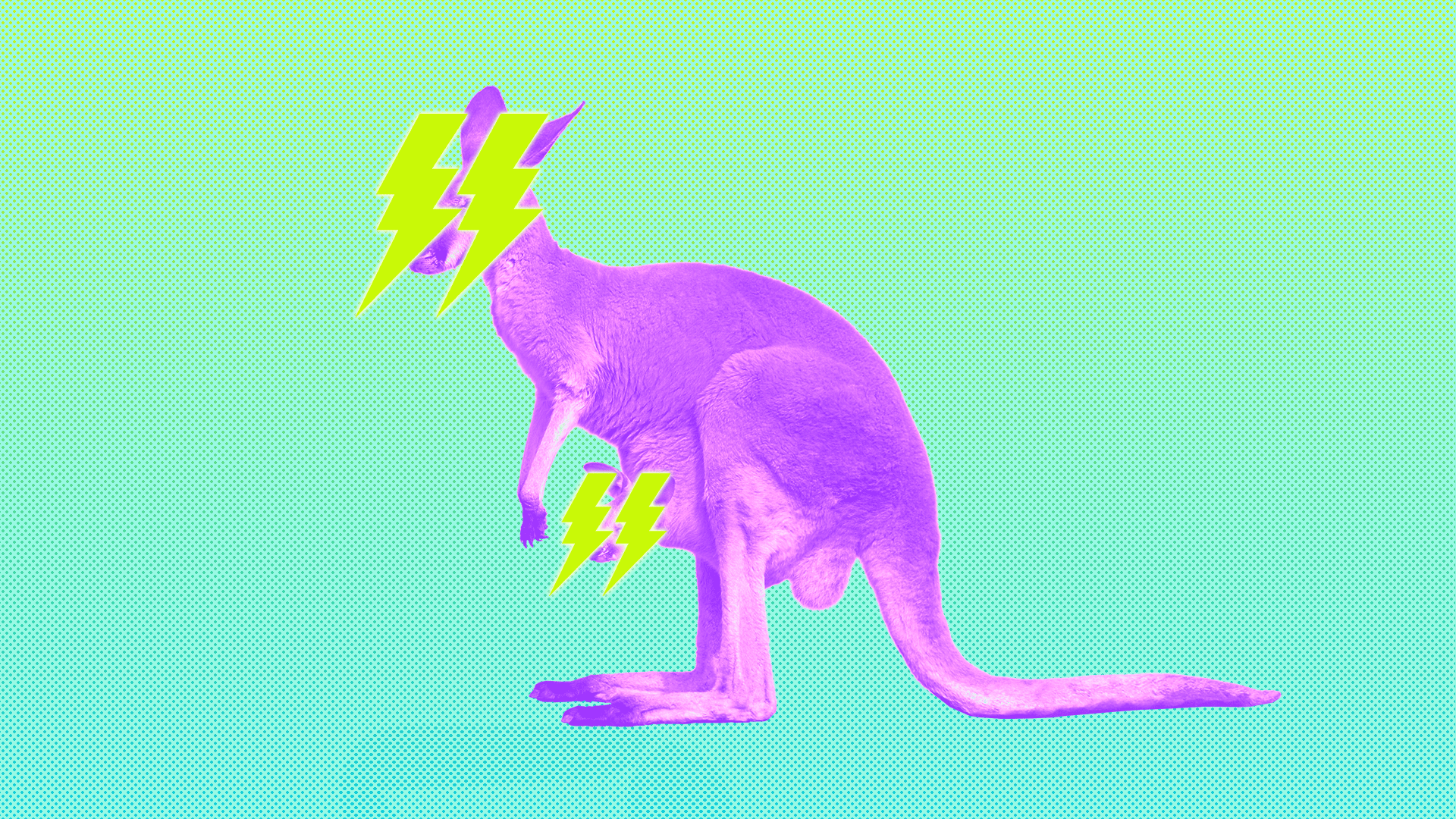 CANBERRA, Australia — A decade ago, coal supplied 90% of this national capital region's electricity. By next year, it will be 0%, and renewable energy will be 100%.
Why it matters: It's a rare example of a region traditionally dependent upon coal weaning itself off the fuel. The key lesson: big pivots in energy systems are possible with stable government leadership, instead of windshield-wiper policies that voters from Australia to America have been accustomed to in recent years.
"We've had the same parties in power, that same leadership over a 10-year period. We've been able to steadily roll out policies and provide industry certainty."
— Shane Rattenbury, climate change and sustainability minister, Australian Capital Territory
The big picture: Despite its big environmental footprint, coal has traditionally been the world's cheapest form of electricity. As concerns about air pollution and climate change grow, renewable energy is increasingly competing with coal, buoyed by government policies like the kind this region implemented.
In many parts of the world, natural gas is emerging as the top form of power because it's plentiful and burns cleaner than coal, but here in Australia that fuel is mostly exported.
Details: Australia's economy is particularly dependent upon coal. This nation is the world's largest coal exporter, and nearly 75% of its electricity is coal-fired.
The country's capital region, known as the Australian Capital Territory (ACT), is barred by the nation's Constitution from implementing a price on carbon dioxide emissions.
Instead, it pursued changes to electricity-market policies to favor wind and solar over coal, such as reverse auctions where companies compete to offer low-cost renewable electricity.
Although electricity prices nationally have gone up, prices in this region haven't risen disproportionately, according to government data.
The region stands in contrast to Australia's federal policy, which has been mostly absent. Politicians have been fighting over the best approach, if any, to address climate change in a country both heavily dependent on fossil fuels and facing the wrath of extreme weather that's tied to a warming world.
Yes, but: The capital region faces limitations.
The government's electricity won't be independently renewable energy. Most efforts to get 100% renewable energy aren't due to the nature of electricity grids and variable wind and solar resources.
Instead, it has procured renewable energy — mostly wind farms — from within its region but also across Australia to equal its power demand.
At a little more than 900 square miles, the region is relatively small, making it an easier lift to get enough renewable energy.
The intrigue: "There has been a gradual emergence of state government support for renewables and that has kept alive any hope for people like me," said Charlie Prell, a sheep farmer whose land 80 miles from Canberra has 11 newly installed wind turbines.
Prell gets about $15,000 (in Australian dollars) a year for each of the 11 turbines on his land, which is about 35% of his family's annual income.
Across the road is one of Australia's oldest wind farms, first commissioned in the late 1990's. The difference in efficiency is staggering.
The new turbines, installed last year on Prell's land, are far larger than the old ones and produce more than five times the energy than the older ones, Prell says.
What's next: National elections expected in May are sure to influence whether the federal government pursues big climate and renewable-energy policies. As for Prell, he's doubling down on renewable energy. His long-term plans include encouraging companies to build solar farms and hydroelectricity on his land.
Go deeper: Australian coal-exports are booming despite climate-change concerns
Go deeper