Oakland teachers begin strike over wages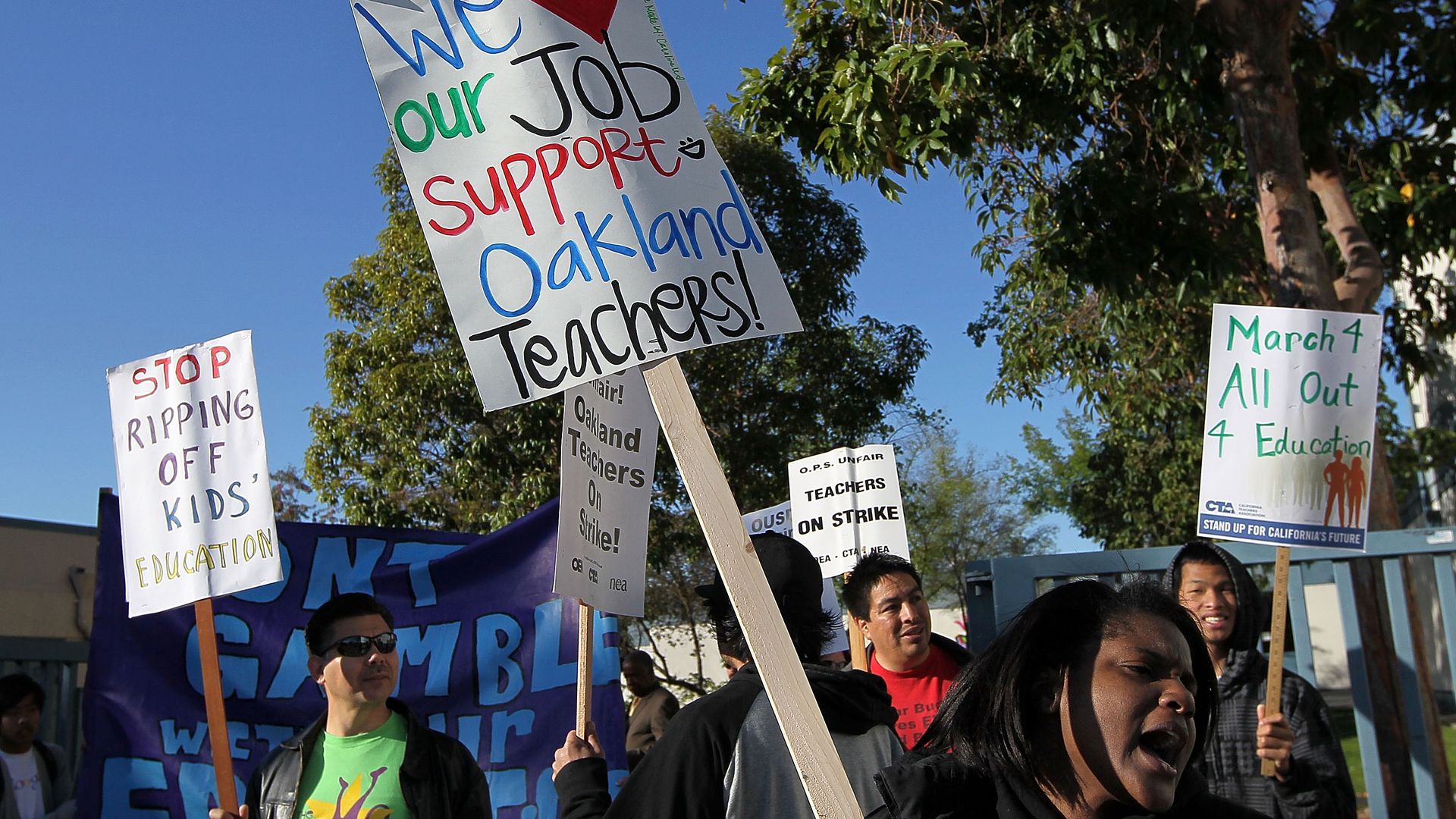 Teachers in Oakland began a strike Thursday morning, joining Los Angeles and Denver among major U.S. cities that have seen teachers' strikes in recent months, reports the East Bay Times.
The big picture: The teachers are demanding a 12% raise over the next 3 years, citing the Bay Area's sky-high cost of living, and rejected Oakland Unified School District's last offer of an 8.5% raise over 4 years. The district argues that it simply can't meet the teachers' salary demand as it already faces a budget shortfall of more than $50 million by the 2020-2021 school year.
Go deeper: No end in sight for nationwide wave of teacher strikes
Go deeper