North Carolina board calls for new election in disputed House race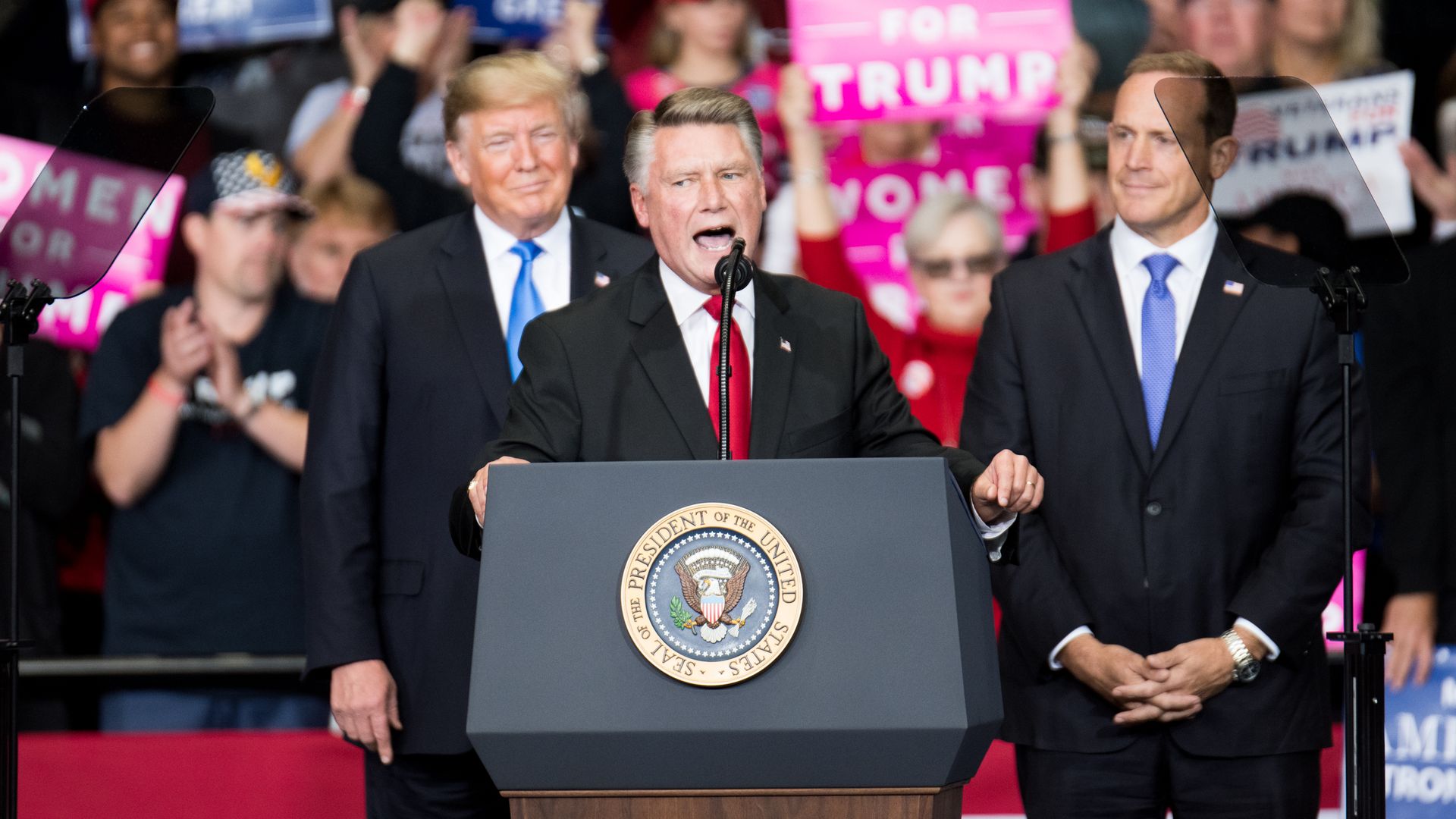 The North Carolina State Board of Elections on Thursday voted to call a new election for the state's 9th congressional district amid evidence of ballot-tampering.
Why it matters: This comes days after the board said its investigation found evidence that a political operative working on behalf of Republican candidate Mark Harris had coordinated an "unlawful and substantially resourced absentee ballot scheme," including efforts of a cover-up.
The backdrop: Harris told the board moments before its unanimous ruling to order a new election to settle the country's last unresolved midterm House race — a sharp reversal from his previous calls and a failed court challenge last month for election officials to certify him. It did not immediately set a date.
Harris holds an unofficial 905-vote lead over his Democratic opponent, but the board had declined to certify him as a winner last year due to claims of "numerous" absentee voting irregularities and later launched a probe.
Also on Thursday, the board's fourth day of hearings into voting irregularities, Harris told the five-member panel he had no knowledge of any election fraud. But he did acknowledge that he ignored warnings from his son about the Republican operative, Leslie McCrae Dowless.
John Harris, an assistant U.S. attorney in Raleigh, said under oath Wednesday that he had expressed misgivings about Dowless to his father in 2017 after analyzing absentee-ballot returns in 9th district in 2016. The elder Harris had narrowly lost the GOP primary and Dowless worked for the another Republican candidate.
The younger Harris' testimony contradicted his father's claim last month that he never heard any red flags about Dowless before hiring him.
Go deeper:
Go deeper