Maduro orders border with Brazil closed as opposition prepares aid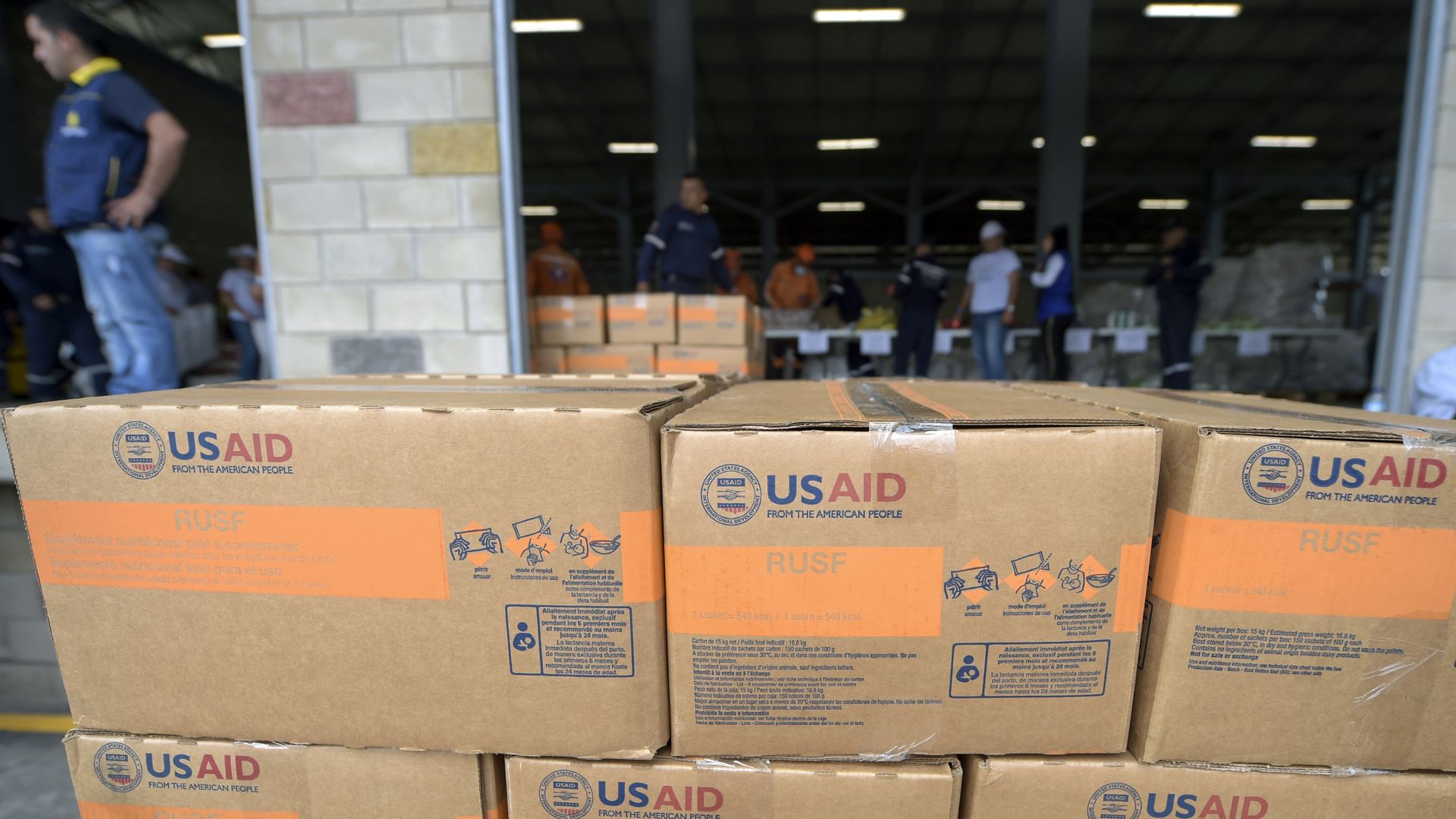 Venezuelan President Nicolás Maduro ordered the country's border with Brazil closed on Thursday in response to opposition attempts to bring in foreign humanitarian aid, adding on state television that he may also shut Venezuela's border with Columbia, the Associated Press reports.
The big picture: Juan Guaidó, the Venezuelan opposition leader and self-declared interim president, plans to force emergency medicine and food across the Colombian border into Venezuela on Saturday in defiance of Maduro. As Axios' Jonathan Swan notes, Saturday will be a flashpoint in Venezuela's crisis, with U.S. officials hoping the confrontation will loosen Maduro's grip over his military — the key to his power.
Go deeper