Carbon capture could be key to decarbonizing U.S. fossil fuels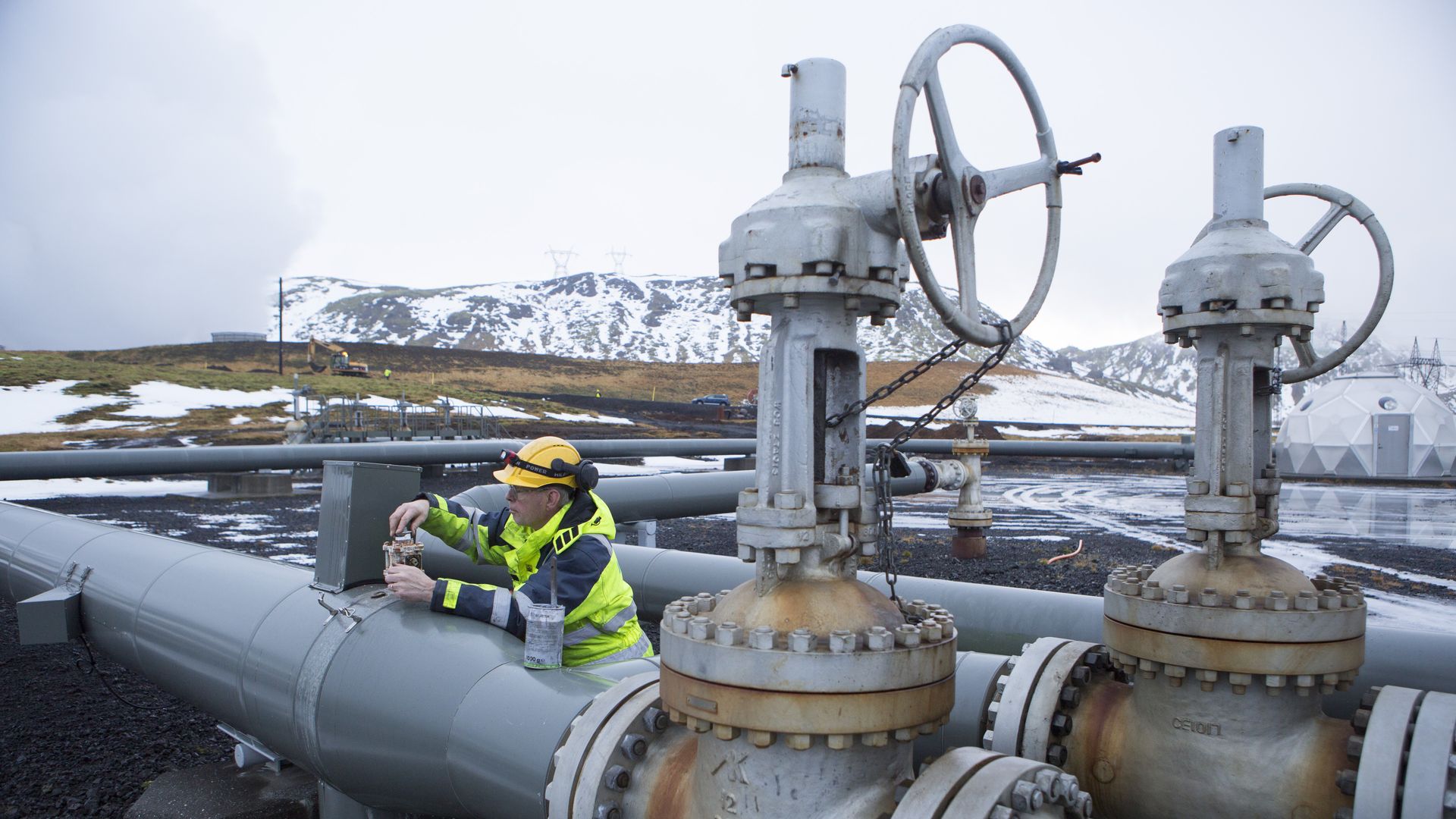 Approximately 49 million tons of CO2 could be cut via carbon capture, utilization and storage (CCUS) in the power sector — equivalent to removing 7 million cars from the roads — by 2030, according to a Clean Air Task Force (CATF) report published this week.
Why it matters: The oil and gas industry has experimented with CO2 removal technology since the 1930s to purify process streams from CO2. Now similar technology could be used to ease the transition from fossil fuels to more sustainable energy sources.
Background: CCUS is considered an important medium- and long-term means of reducing carbon emissions in fossil fuel–intensive industries. The International Energy Agency (IEA) places 32% of the responsibility of reaching carbon neutrality by 2060 — a pledge many governments, including California's and the EU's, already support — on CCUS.
What's new: The Trump administration approved a new tax credit in the February 2018 budget legislation for CCUS, which made several changes:
Expanded and increased the value of an older credit, from $10/ton of CO2 captured to $35/ton for enhanced oil recovery (EOR) — a process of injecting captured CO2 into an oil field to recover additional petroleum — and from $20/ton to $50/ton for geological storage.
Established 12-year credit security for new deployment projects.
Reduced the eligibility threshold from 500,000 to 100,000 tons of CO2 captured for industrial applications.
Currently, the greatest CCUS success story is the retrofit system at the W.A. Parish Plant in Texas — the Petra Nova Carbon Capture Project— which was named Plant of the Year in 2017. The plant uses sorbent materials called amines to capture approximately 90% of the CO2 from the plant's 240-megawatt slipstream, which is then repurposed for EOR.
Yes, but: Some critics suggest that coupling CCUS with EOR could lead to more oil production, as it would enable production at otherwise unusable wells. Nonetheless, the CATF report holds that EOR–produced oil emits 37% less CO2.
What to watch: The simulations from CATF maintain that the new tax credit has the potential to deliver emission reductions in the power sector in line with what's necessary to keep global warming under 2 degrees celsius. CCUS technologies may come to play a larger role in climate policy debates, including those around the Green New Deal.
Luca Mastropasqua is a senior research scientist at the University of California Irvine's Advanced Power and Energy Program.
Go deeper