Fire kills at least 81 in Bangladesh's capital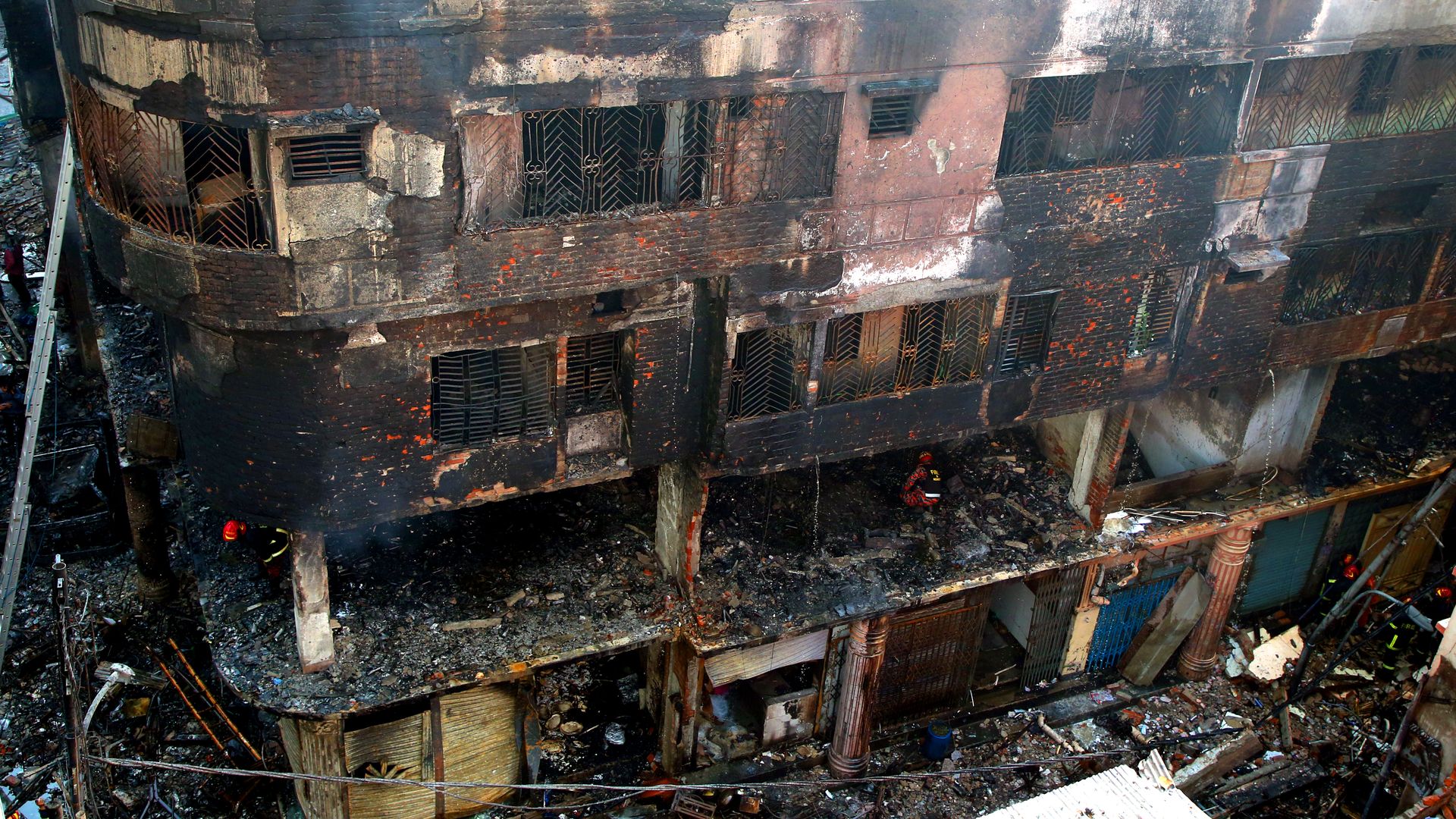 A fire burned through an ancient shopping district in Dhaka, Bangladesh on Wednesday night, killing at least 81 people and injuring about 50 more, including some with critical burns, the Associated Press reports.
Why it matters: Officials said that the fire spread more easily through the centuries-old, winding district of Chawkbazar due to routine flouting of building regulations — and the response was compounded by road closures for Bangladesh's national holiday commemorations on Thursday. Due to the number of critical injuries, the death toll is likely to still rise, and an official told the AP that "many of the recovered bodies are beyond recognition."
Go deeper: 37 dead in fire in the Philippines
Go deeper