Democrats accuse Education Department of interfering in probe of DeVos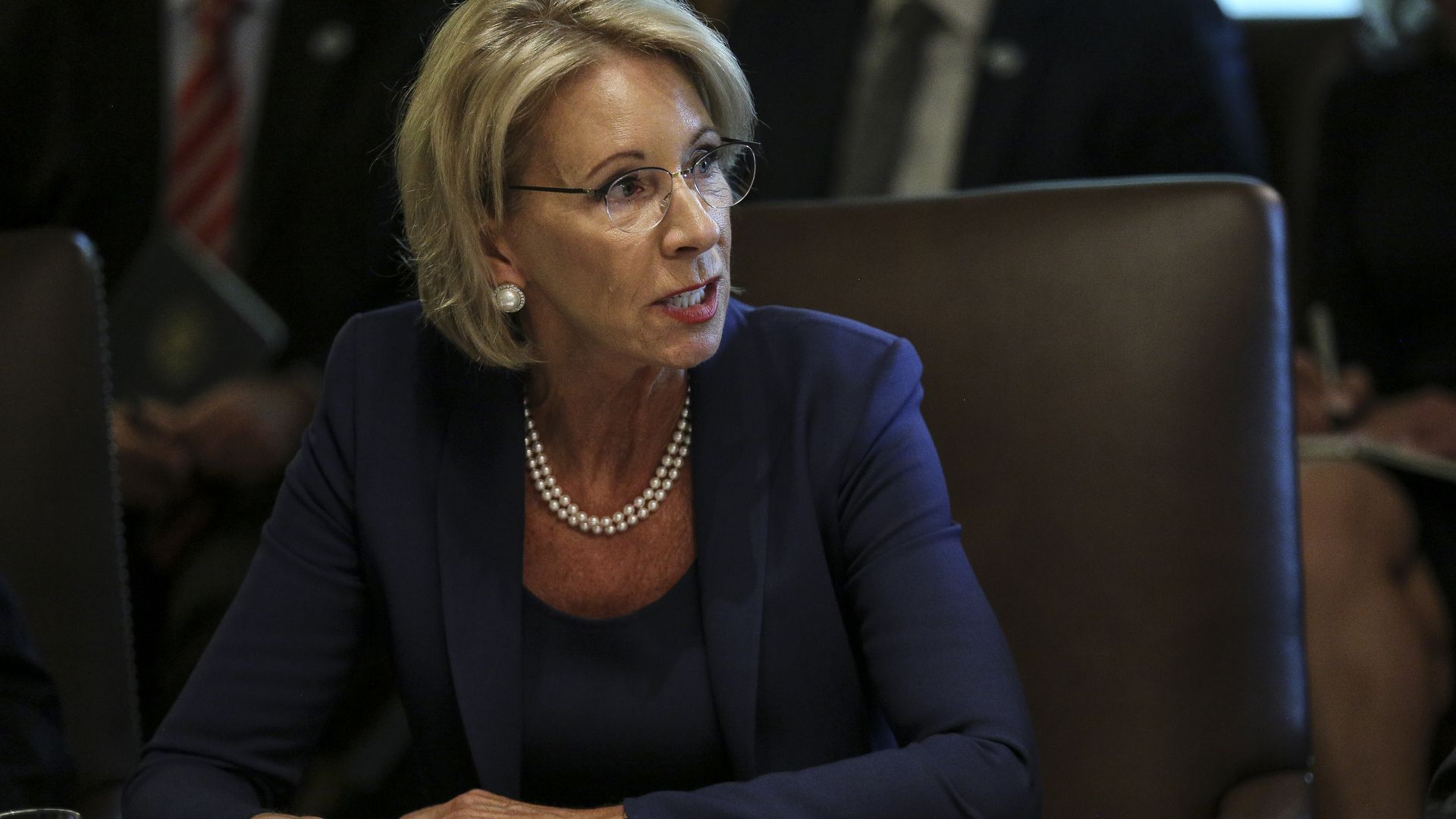 House and Senate Democrats sent a letter to Secretary of Education Betsy DeVos Tuesday alleging they have proof of the agency urging an independent watchdog to drop an active internal investigation into DeVos' reinstatement of a controversial accrediting body, NBC News reports.
Details: Following a congressional request in December, the inspector general began investigating DeVos' decision to reinstate ACICS, an accrediting agency the Obama administration discontinued. Democrats claim that Deputy Secretary Mitchell Zais wrote a letter to Acting Inspector General Sandra Bruce asking her to reconsider the investigation and instead look into the Obama administration's decision to end ACICS. When Bruce refused, Zais attempted to remove her from office.
The agency later had to reverse the decision to replace Bruce with a hand-picked inspector general once allegations of conflict of interest came to light.
In response to the Democrats' letter, the Education Department released the correspondence Zais sent Bruce asking her to investigate the administration, as well as a statement.
"These claims are simply untrue and don't match the actual sequence of events. The Department of Education, under Secretary DeVos's leadership, would never seek to undermine the independence of the Inspector General. For anyone to insinuate otherwise is doing so with no basis in fact and purely for political gain."
Go deeper