2020 Democrats take Green New Deal seriously, not literally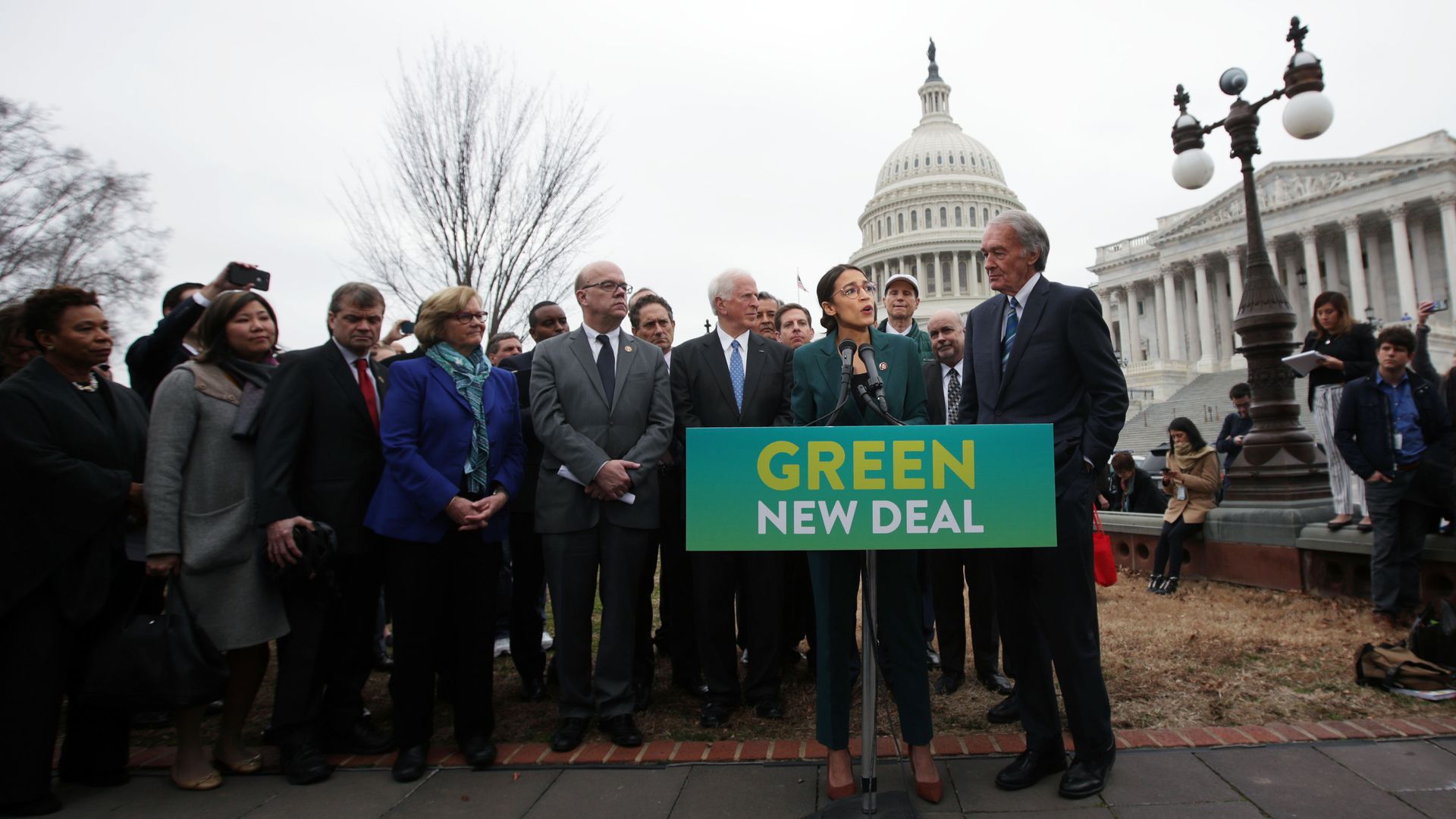 Senate Democrats running for president are touting their support for the Green New Deal in early primary states, but are casting it as more of a call to arms than a policy platform.
Why it matters: Recent appearances suggest that the announced candidates are seeking to signal aggressive postures on global warming while simultaneously preventing themselves from getting politically tethered to specific aspects of the sweeping climate and jobs resolution.
Sen. Amy Klobuchar said at a CNN town hall in New Hampshire last night, "The Green New Deal is so important right now for our country. We may not have agreements on exactly how it will work and when we can get it done."
She cited data showing last year was the 4th warmest on record, pointed to extreme weather events, and talked up jobs in low-carbon industries.
Sen. Kamala Harris said at a weekend New Hampshire event that climate change is an "existential threat."
"We have to have goals. It's a resolution that requires us to have goals and think about what we can achieve and put metrics on it," she said, via C-SPAN.
"Some of them we will achieve and some of them we won't," Harris added. "But if we don't aspire, this is going to be a bad ending."
Sen. Cory Booker, in a recent interview with an Iowa NBC affiliate, compared the climate challenge to the moonshot.
"Now is the time we do need bold, visionary leaders," Booker said, but added: "I am a former mayor. There is no more of a pragmatist than me about solving problems, and when you get everybody around a table to negotiate, you don't get everything that you want all the time."
The big picture: Republicans see a political opening in the plan — which is co-sponsored by nearly a half-dozen candidates — and its troubled rollout earlier this month.
Senate Majority Leader Mitch McConnell is planning to bring up the resolution for a floor vote, although the timing isn't clear.
Go deeper: Alexandria Ocasio-Cortez's Green New Deal gets first fight in Senate
Go deeper