Venezuela opposition wants access to $3.2B held in U.S. bank accounts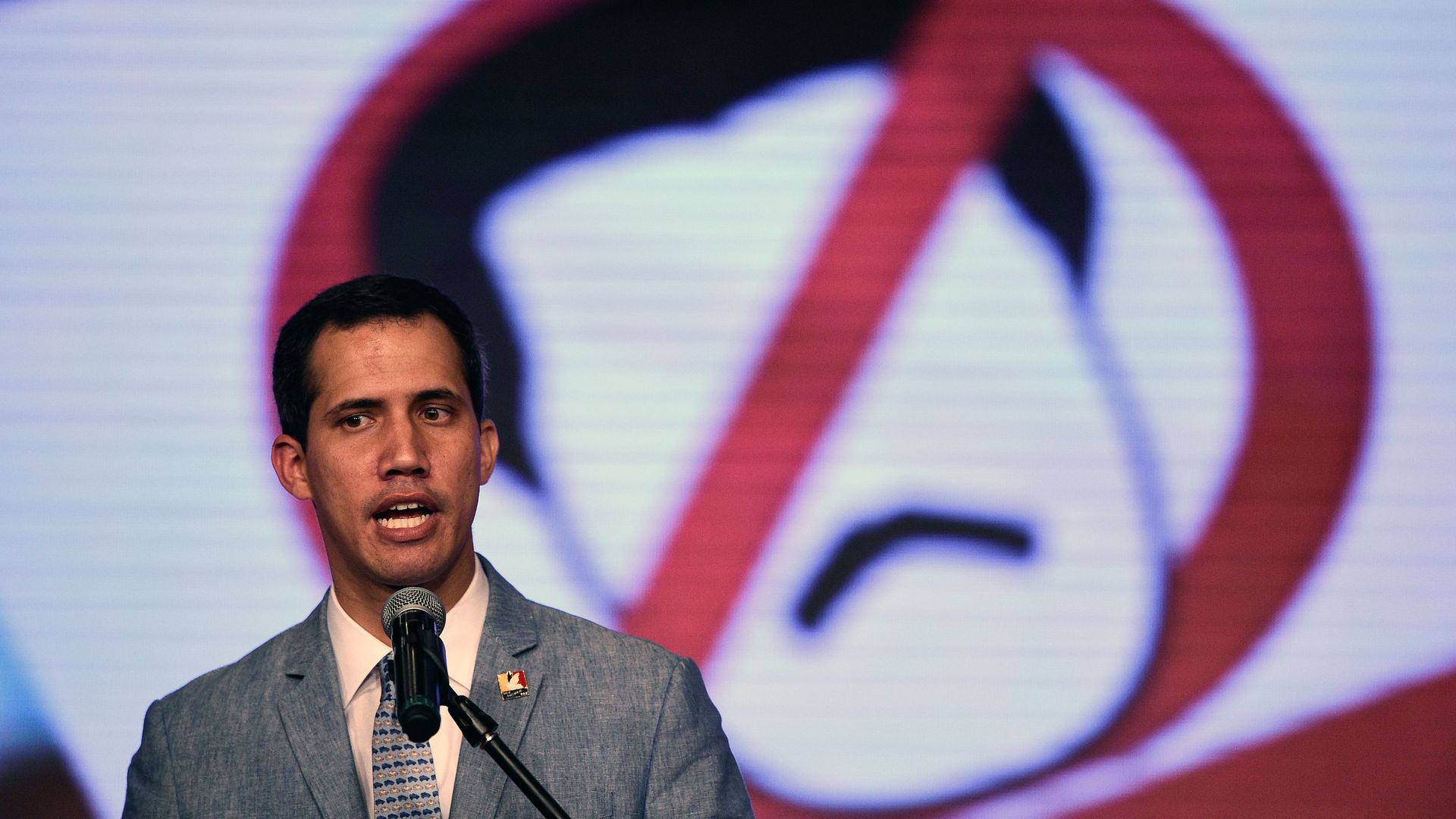 Venezuela's National Assembly, controlled by the opposition party, is seeking access to the $3.2 billion of funds it said are being held in U.S. bank accounts from embattled President Nicolas Maduro's government and has asked 152 banks in the Western Hemisphere, Europe and Asia to freeze government accounts, Bloomberg reports.
Why it matters: Opposition leader Juan Guaidó, whom the U.S. and several countries recognized as the country's interim president, has been leveraging his support from foreign governments to help identify and freeze Venezuela's bank accounts and other assets. Earlier this month, the Bank of England blocked Maduro's request to withdraw about $1.2 billion worth of gold, days after the U.S. government sanctioned Venezuela's state-owned oil company, PDVSA.
Go deeper