Trump loses coal fight to Tennessee Valley Authority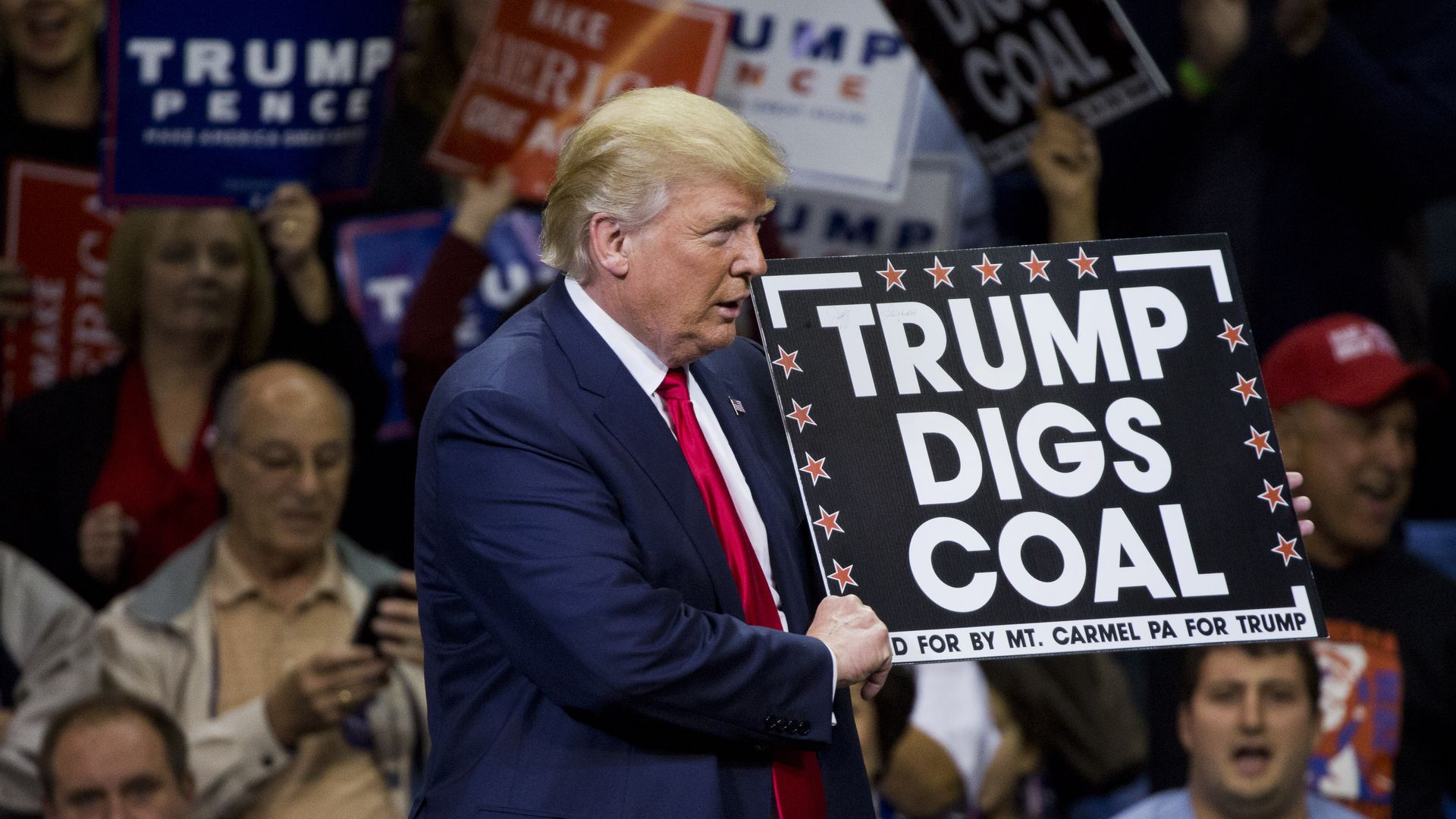 The Tennessee Valley Authority's board voted Thursday to close 2 coal plants in a lopsided decision that thwarted President Trump's pressure to support coal.
Why it matters: The TVA votes underscore the tough economics facing coal-fired power, which is steadily losing market share to gas and renewables despite White House efforts to revive the sector.
"Both are older coal generating units that were not designed to efficiently respond to today's continually fluctuating power needs of customers," the independent government corporation said in announcing the retirement of the two plants in Kentucky and Tennessee.
The intrigue: The Washington Post's Steven Mufson writes up a good account of Thursday's decisions...
Three of the four people appointed by Trump to the TVA board joined the 6-1 majority voting to close down the Paradise coal unit, and all four joined the unanimous vote to retire Bull Run.
Trump, who vowed during his campaign to help the coal industry, set up a clash with the TVA with his call to keep open the Paradise 3 unit, which buys much of its coal from a mining company chaired by Robert E. Murray, one of the president's major donors and supporters.
Go deeper: With natural gas on the rise, U.S. market is moving against coal
Go deeper