Democrats look to put Republicans on the record on climate change consensus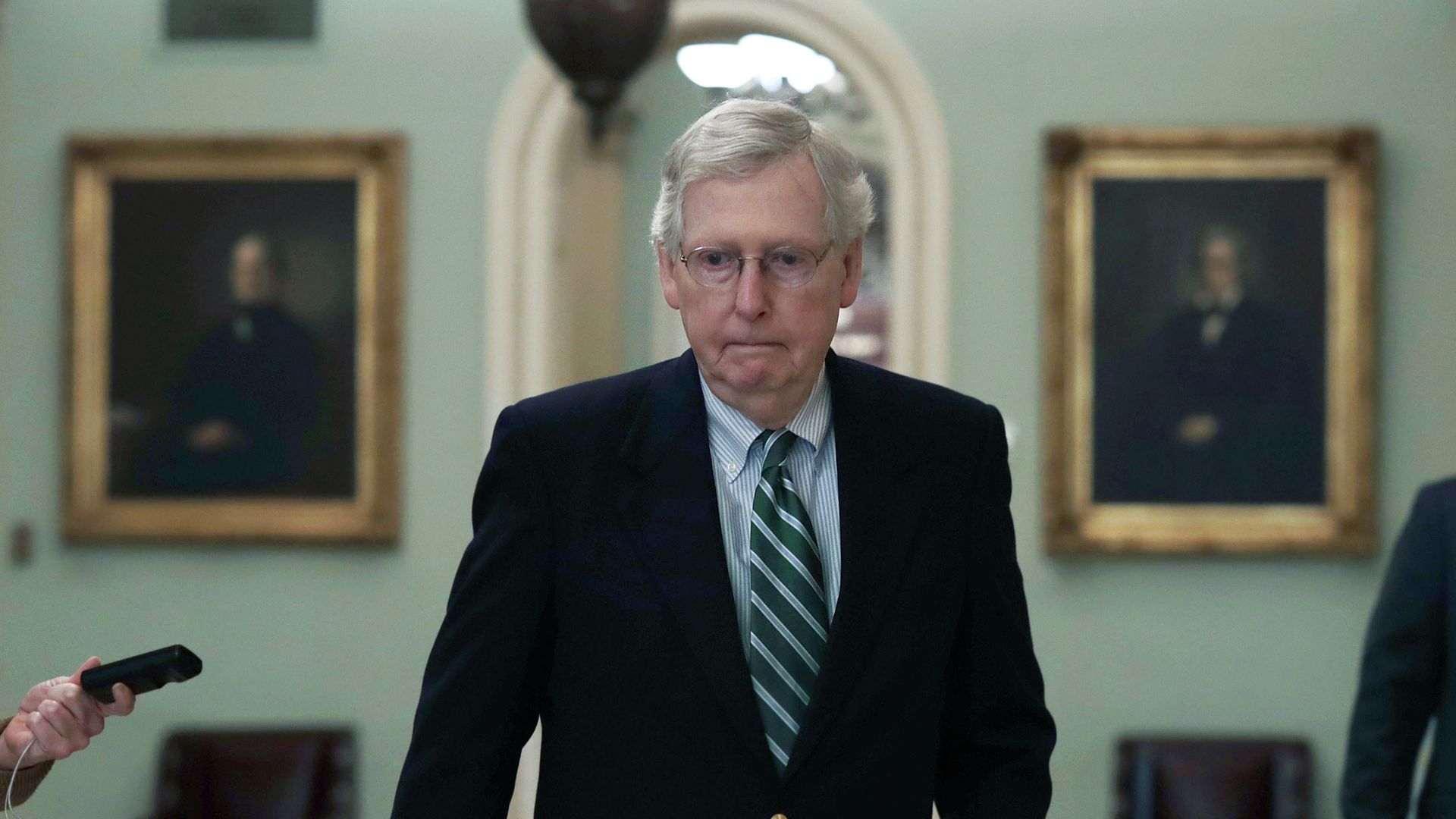 Senate Democrats hope to put Republicans on the record on whether they support the scientific consensus on human-caused climate change.
Where it stands: Senate Majority Leader Mitch McConnell is bringing up the Green New Deal resolution for a vote soon — a move that shows GOP confidence that it puts Democrats in a political bind.
What's next: Minority Leader Chuck Schumer said Thursday that Democrats will push an amendment on acknowledgement of human-driven global warming.
"If Leader McConnell blocks amendments, we'll know where he and his party stand: against science, against fact, ostriches with their heads buried in the sand as the tide comes in," Schumer said.
But, but, but: Thursday brought more evidence that Democrats are not all on the same page when it comes to the GND resolution, which was authored by 2 Democrats, Sen. Ed Markey and Rep. Alexandria Ocasio-Cortez.
It's the sweeping but non-binding template that calls for massive federal investments in emissions-cutting alongside goals like job guarantees.
Even the bravado of Schumer's speech had a tacit admission (emphasis added): "Bring it on. You think it might embarrass Democrats to vote on a non-binding resolution that maybe some of us support but not others? Trust me, we'll be fine."
What they're saying: Sen. Debbie Stabenow, a Michigan Democrat, declined to say how she would vote on the resolution when speaking at an Axios News Shapers event on Thursday.
"I support the goals as it relates to climate change," she said, but added that "some of the wording is of concern ... because it leaves things wide open and allows folks that are opposing it to … mischaracterize it."
Go deeper:
Watch Stabenow's remarks (CSPAN)
Go deeper