Across Europe, students demand climate change action
Thousands of students picketed across Europe on Friday, skipping school to demand action on climate change, the New York Times reports.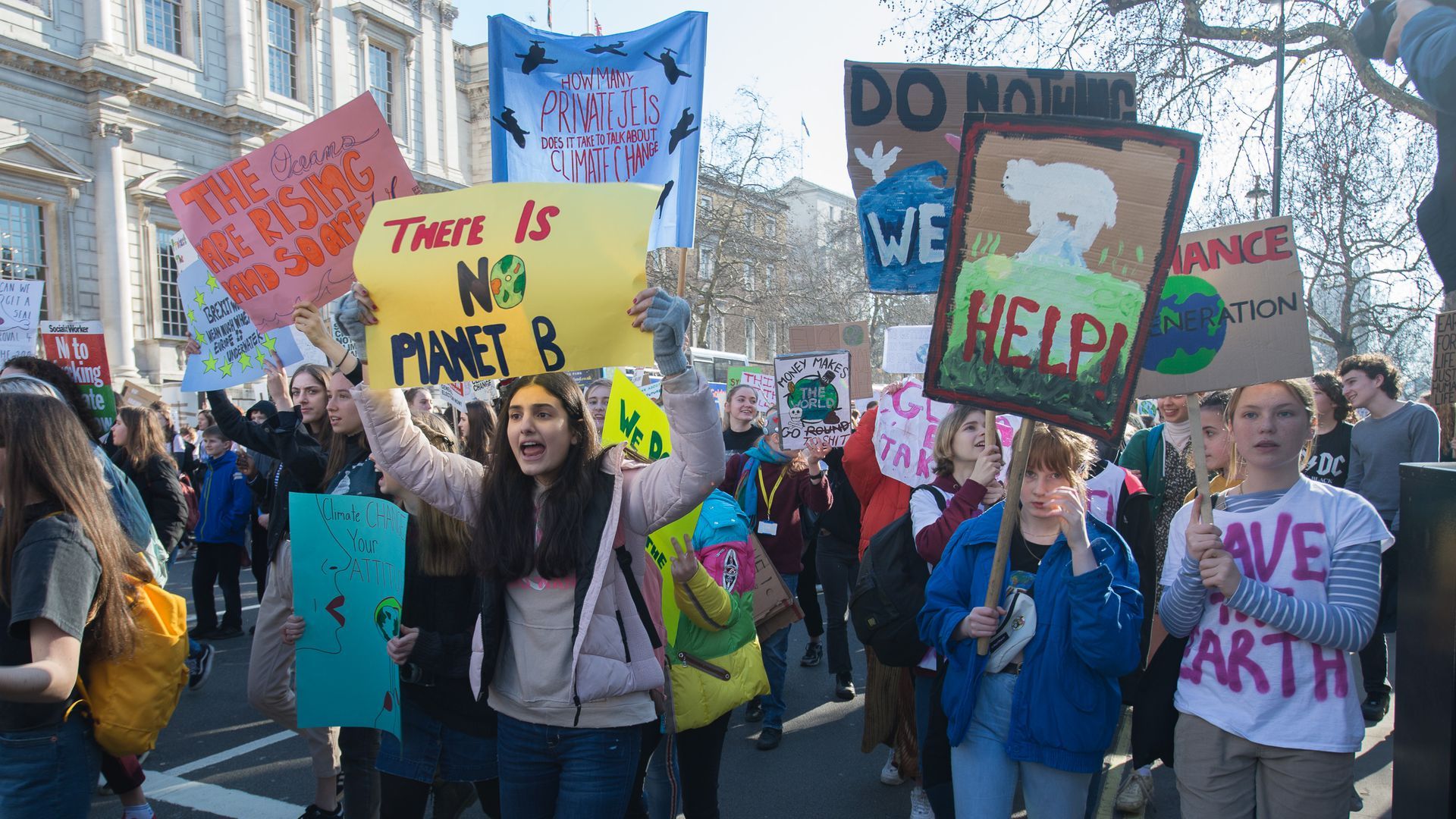 The big picture: The U.K. Student Climate Network — which helped plan the protests that stopped traffic in London's Parliament Square — has demanded the British government declare a climate emergency and incorporate "youth views" into its policymaking. Meanwhile, about 200 students who gathered in France plan to repeat the activism every week until their demands on reducing annual greenhouse gas emissions by at least 4% are heard. Similar protests have emerged throughout Europe, including in Belgium, Sweden and Germany.
Go deeper