Australia's coal exports are booming despite climate change concerns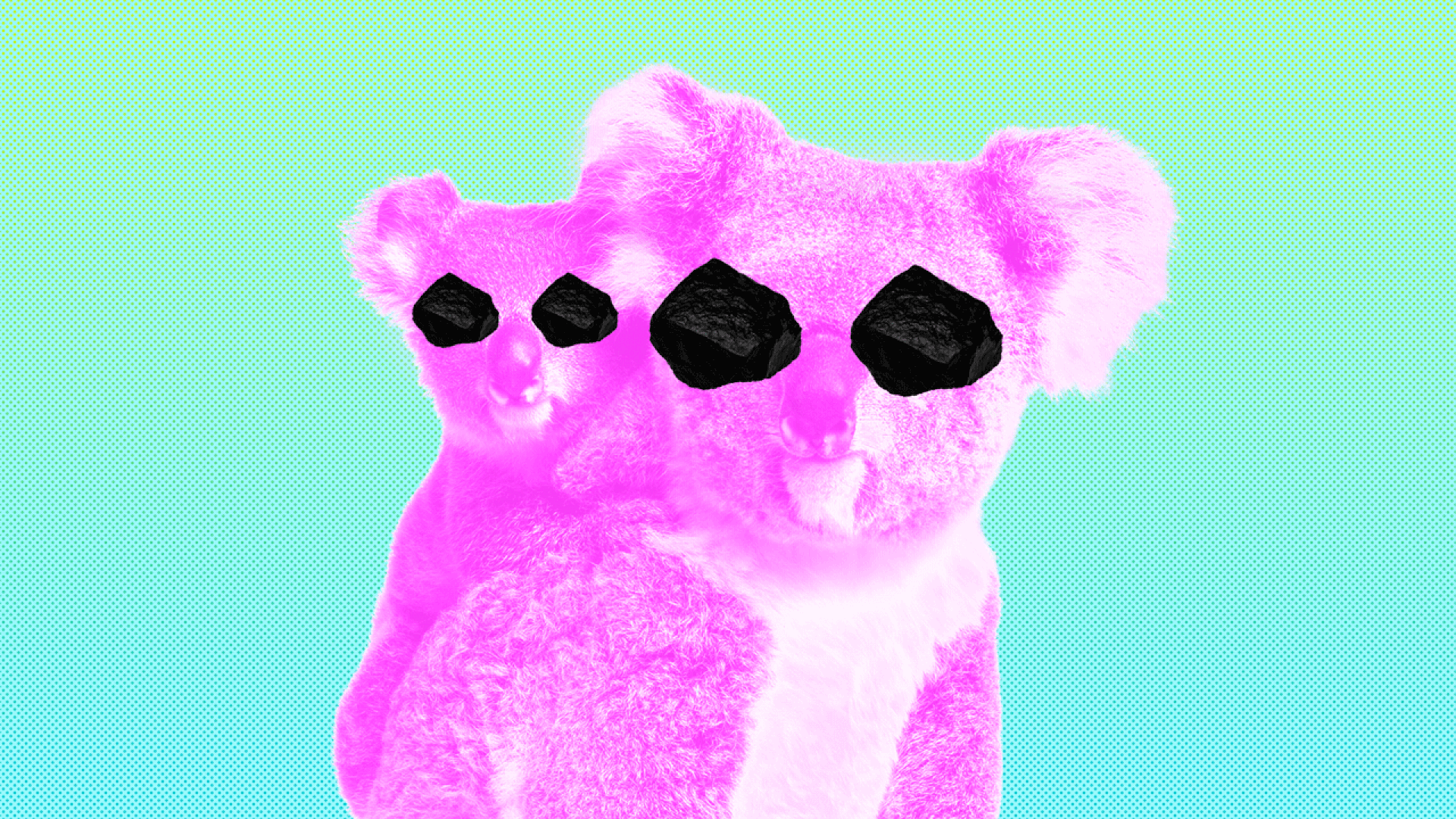 NEWCASTLE, Australia — Coal exports out of this resource-rich nation brought in record-high revenue last year, according to government data released this month.
The big picture: As concerns about climate change grow, coal is considered on its way out. But for many growing economies in Southeast Asia that are Australia's biggest coal customers, it's often seen as the preferred, cheapest electricity option.
Driving the news: Coal exports brought in a record $66 billion (in Australian dollars) in export value last year, according to data from the government's Bureau of Statistics released earlier this month.
The data also shows that coal surpassed iron ore to become the biggest export in Australia, one of the world's largest exporters of fossil fuels and other resources.
The intrigue: Earlier this week, I visited coal-export terminals in Newcastle, a couple hours' drive north of Sydney. The collective volume of approximately 160 million tons a year makes the area the single biggest port for coal exports in the world, according to executives at the Port Waratah Coal Services, which runs the largest operation on site here.
The expansive terminal sits along the banks of the Pacific Ocean along Australia's Southeast coast and loads 10,000 tons of coal an hour onto ships.
The company receives 35 to 40 trains of coal a day from the nearby Hunter Valley, which is known for its coal mines and wineries.
About 1,300 ships a year come through Port Waratah's operations, sending the coal mostly to Southeast Asian countries, including Japan and South Korea.
Between the lines: The type of coal exported from Newcastle is considered a cleaner type compared to the world's other big coal exporter, nearby Indonesia. This is why Australia's coal producers think they can thrive in a world addressing climate change.
"There's definitely industry recognition that the world is on a certain path. The industry in Hunter Valley expects to be a part of the thermal coal picture for as long as there is a significant thermal coal industry on the basis of having a superior product that's accessible to large parts of what is going to be longer term markets."
— Hennie du Plooy, CEO, Port Waratah Coal Services
What's next: du Plooy says growth is expected to remain stable through at least the next decade or more due to demand from Southeast Asia. This contrasts with government policy moves in places like Europe, much of which is looking to shut down coal plants due to climate-change concerns.
The big looming challenge for Australian producers is to what degree permits for new coal mines in Hunter Valley and elsewhere are rejected on the basis of climate change concerns, based on a potential precedent setting court ruling just this month. That would erode supply for the export market over time.
Go deeper: The world needs clean coal but can't get it
Go deeper