With natural gas on the rise, U.S. market is moving against coal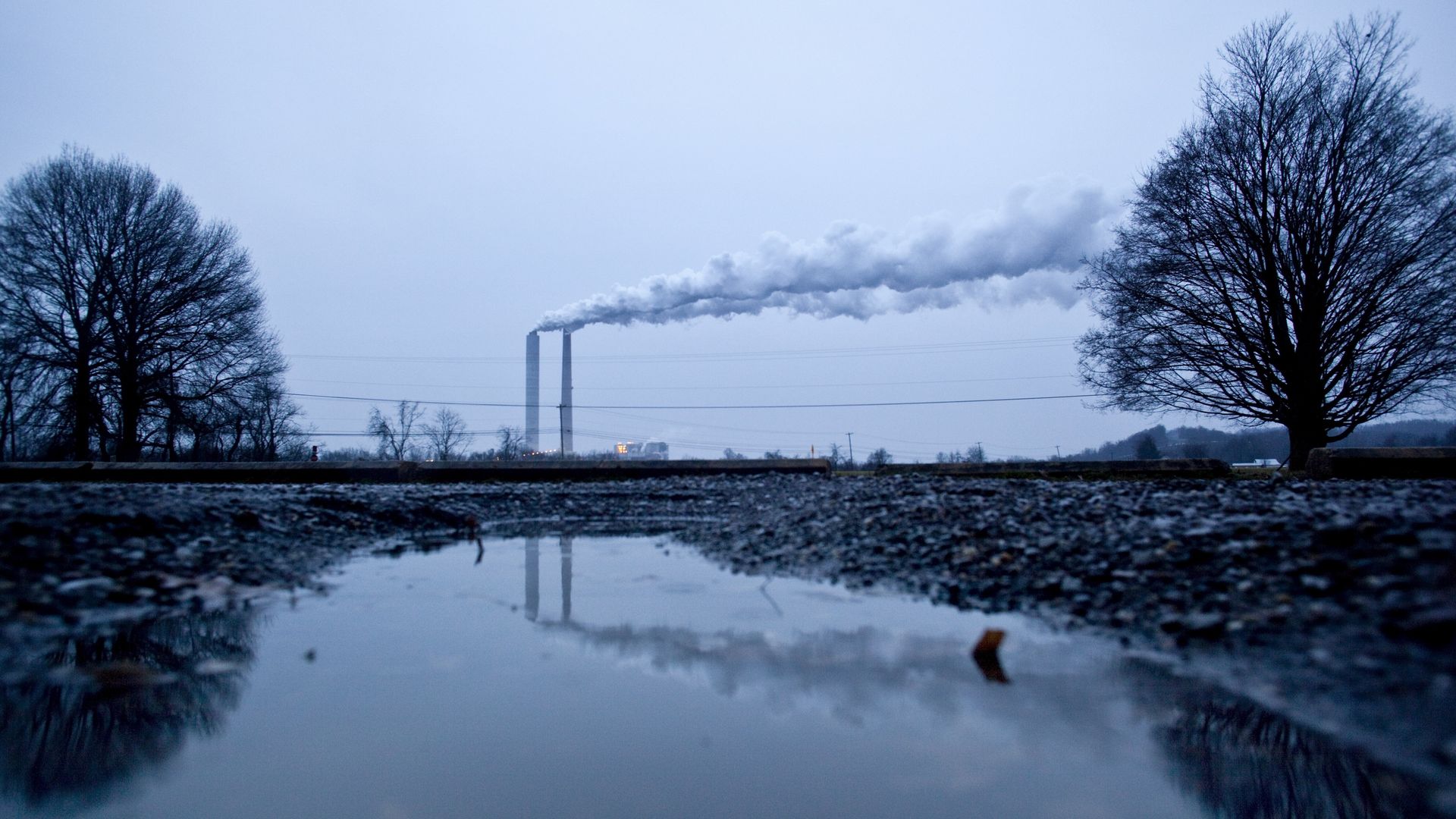 U.S. coal mines are on the decline: The Energy Information Administration is reporting that the number of active coal mines has fallen to 671 nationwide, from 1,435 in 2008.
The big picture: It's increasingly clear that the market has chosen natural gas over coal as a more affordable, more efficient power source. During the past decade, the primary factor driving the closure of 764 U.S. coal mines — most of them underground — was simply a steady decline in demand.
Details: Coal consumption, 82% of which stems from electricity generation in coal-fired power plants, has fallen to its lowest point in four decades. Spurring on the decline is a nationwide retreat by power providers from coal-fired electricity generation, which fell by a near-record 14.3 gigawatts last year.
While the coal industry has claimed that regulation is a major driver of coal's decline, official projections show that U.S. coal production is now expected to fall at a greater rate than it would have under the Obama administration's Clean Power Plan.
Be smart: The Trump administration's failed attempt to block the closure of the remaining coal-fired unit in the Tennessee Valley Authority's (TVA) Paradise Fossil Plant made little economic sense. After shutting down two other coal-fired units in the Paradise location in 2017 and replacing them with more efficient gas power generators, the TVA officially voted to close the third on Thursday. This is a trend grounded in the need for efficiency and lower operations and maintenance costs associated with coal units.
What to watch: Now at just 691 million tons, U.S. coal consumption is expected to continue declining, down from 29% to 2% of total electricity production by 2035. This generating capacity will be replaced mostly by less expensive natural gas power plants, whose share is expected to rise from 30% to 37% over the same time period.
The bottom line: With electricity power providers seeking cleaner, more cost-competitive options and the shale revolution unlocking new natural gas reserves, the market — if left alone — will continue to replace coal with natural gas as the dominant fuel source for U.S. electricity.
Richard D. Kauzlarich is a former U.S. ambassador and the co-director of the Center for Energy Science and Policy at George Mason University.
Go deeper